Editor's Note: These are excerpts from a long-form story on the experiences and reflections of Muslim families in Akurana, Ambatenne, Pallekele, Digana and Katugastota, three months after a series of violent attacks against their communities. Groundviews visited these areas in the first week of June 2018.
Individuals whose homes and businesses were damaged by Sinhala-Buddhist extremist mobs spoke with increasing frustration of the inadequate State response to the violence. They also outlined the probable causes that would motivate these groups to wreak this violence.
In order to ensure attention to key issues, we are publishing each as an excerpt.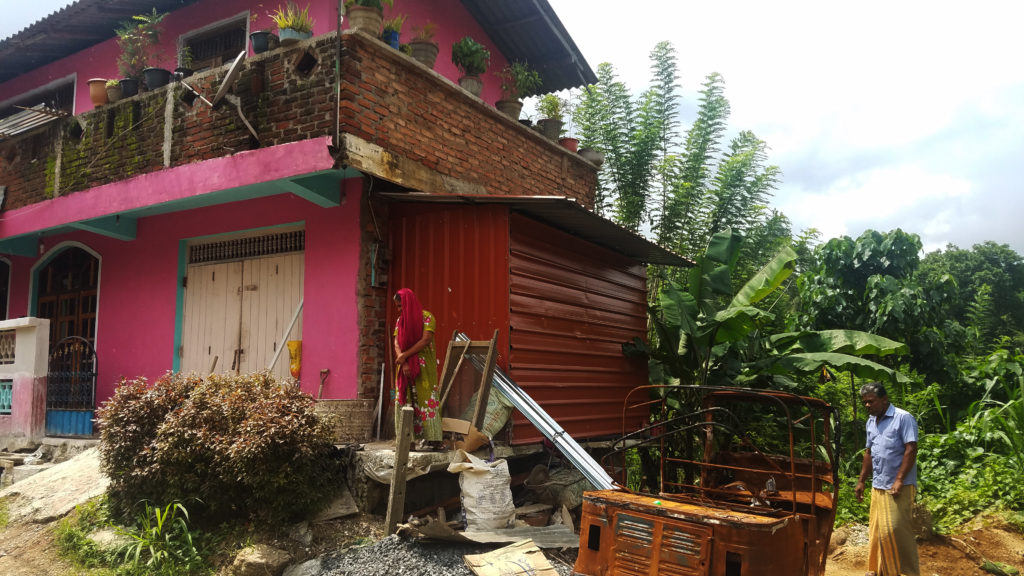 'We hid inside the house, trying to keep the children calm and quiet' says Faunoon. She didn't let her children catch a glimpse of what was happening outside their home in Ambatenne, though her husband watched helplessly from the front hall as his three-wheeler was burned.
After stoning their glass windows, setting fire to their curtains and breaking the locks on the doors, the mob eventually left. It was only after that, she said, that the STF arrived at their home. 'Everything was already destroyed, then they came and told us they would take us to somewhere safe.'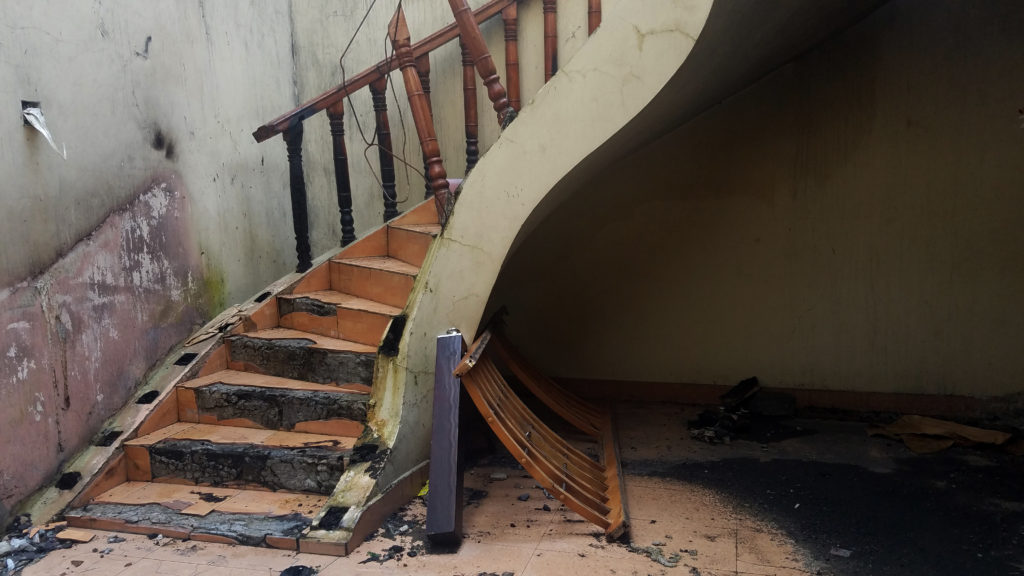 'We have it all on tape,' says Fazil. When the mobs came, the first thing they did was break the CCTV cameras of the Welekada Thakkiya masjid, located immediately off the Ambatenne main road. These would otherwise have been able to capture footage of all the houses being set on fire. They missed one, however, and
'On the tape, we can hear the police and STF who are supposedly standing guard on the main road, telling the mobs to do their damage.' Niyas says. He asks why, during a time of curfew and an emergency, the security personnel who were supposed to be protecting them, were instead aiding those who were targeting them.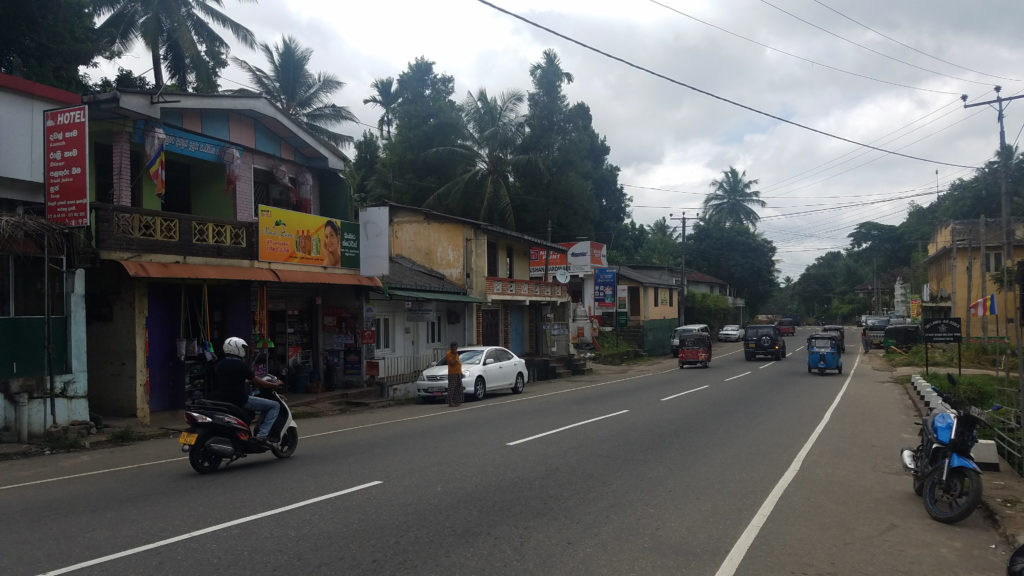 'When the DIG of the area tells you to close your shop and go home, he knows something is about to happen,' says Cassim. He was among many shop owners in Katugastota who were given these instructions. They returned hours later to find their properties in flames. If the police knew, he asks, why did it still happen? In addition to being able to identify the attackers as people they knew, Cassim says it was equally disheartening to see law enforcement, placed there for supposed protection, allow the violence to carry on.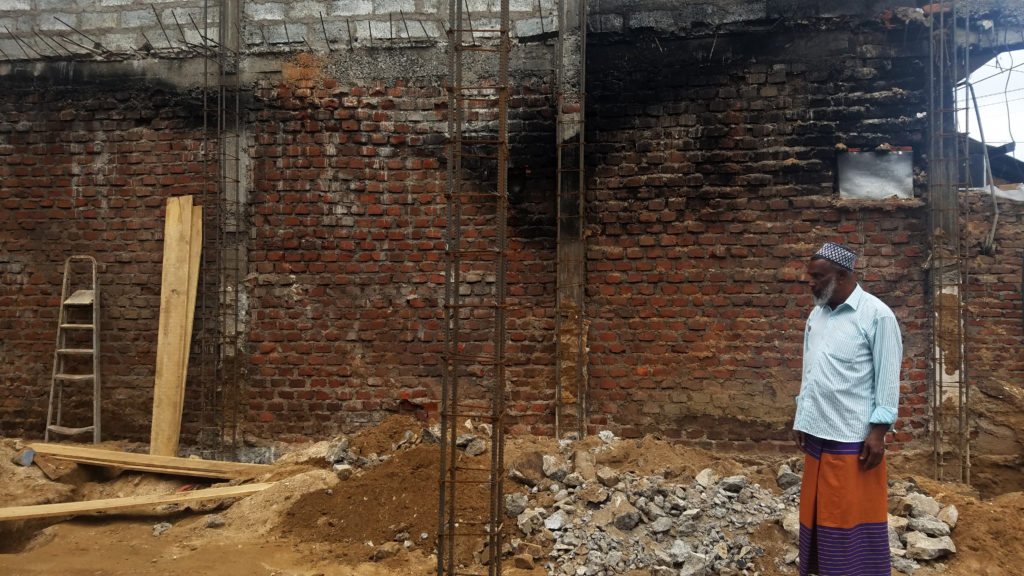 'I didn't even realise that he was gone' says Samsudeen, recalling hours hiding in a small cemetery the night his son died. When he came to the road in the morning, someone mentioned that two of his sons had been taken to hospital, and he was relieved, as it could mean they were safe. In reality, it was only one son, who had sustained serious burns, who had been admitted. His other, older son, who is a moulavi, had walked through the destroyed premises. Suddenly, Samsudeen heard him call out in a mournful cry. He had found his brother Basith's body.
After the body had been taken out of the house, the DIG visited to condole with the family. 'He said he will send 300 men to guard the place' says Samsudeen, 'but I asked him if even 3,000 of his men will be able to bring back my son.'
Read the full story here.