Editor's Note: These are excerpts from a long-form story on the experiences and reflections of Muslim families in Akurana, Ambatenne, Pallekele, Digana and Katugastota, three months after a series of violent attacks against their communities. Groundviews visited these areas in the first week of June 2018.
Individuals whose homes and businesses were damaged by Sinhala-Buddhist extremist mobs spoke with increasing frustration of the inadequate State response to the violence. They also outlined the probable causes that would motivate these groups to wreak this violence.
In order to ensure attention to key issues, we are publishing each as an excerpt.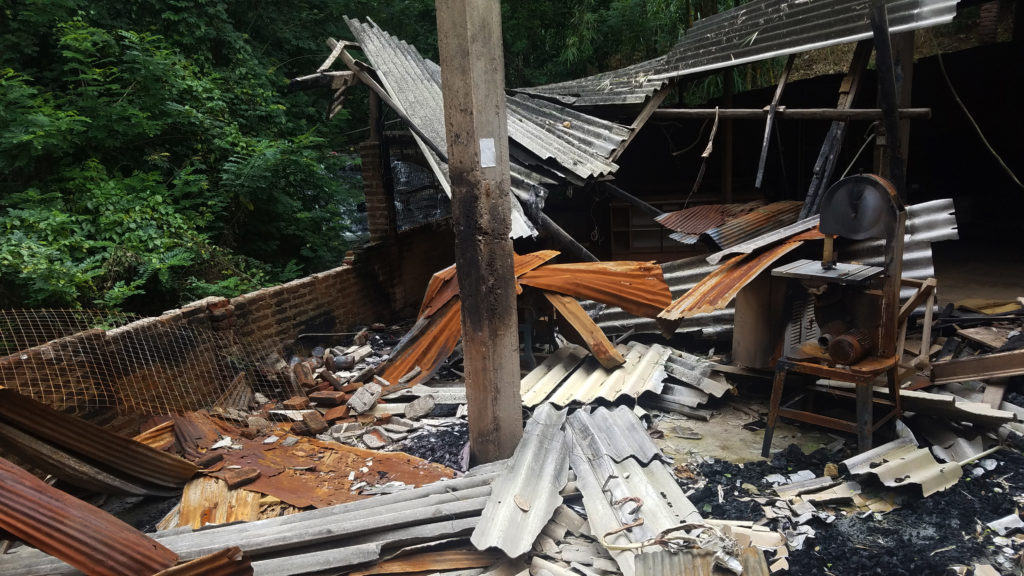 'I used to give this space for people to hold dansals at on Vesak and Poson poya days' says Jazeel, indicating the parking area of his showroom. Jazeel's shop was centrally located at the 8th Mile Post, and he is certain that the perpetrators were Sinhalese, and from the village bordering theirs.
He says that the mob did not enter from the main Kandy-Matale road, but from the byroads that led out from the Sinhalese villages. Then, half of the assembled mob jumped into the stream behind the shop, and made their way up a slope and into the workshop, which they ransacked and then set on fire. The other half threw petrol bombs in from the front of the showroom. 'How else would they have known?', asks Jazeel 'these patterns just confirm to us that they are people who are almost our neighbours.'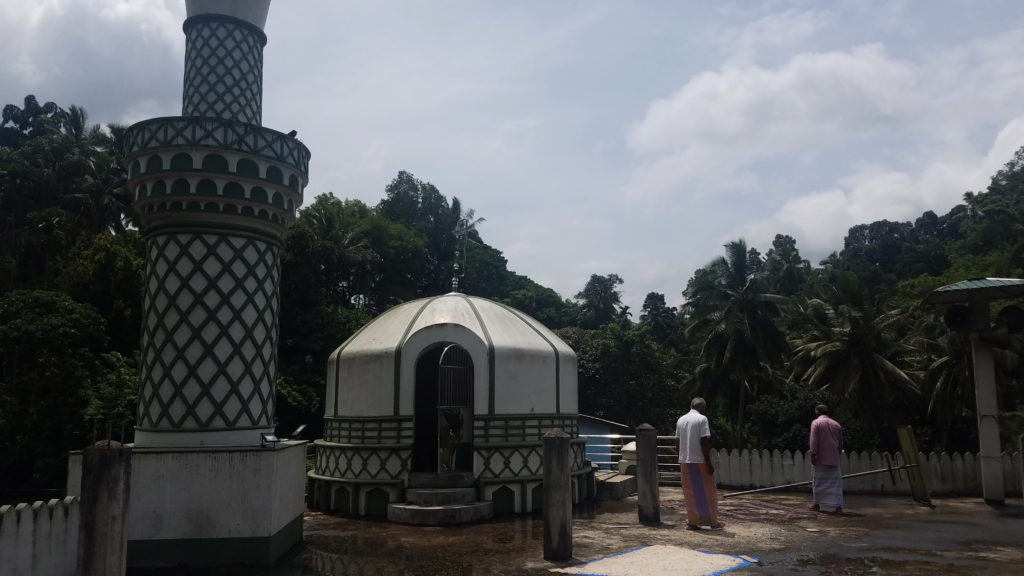 'I called out to my father, when the mobs were approaching, and told him to call the Sinhala people we know in the Konakalagala village, and ask them to call off the mobs. My father later told me that it was those very people who were tearing the workshop apart," Nusra says.
Sirisena Uncle, an elderly Sinhalese man, would come to their house in Akurana looking for work. She and her father would give him small amounts of money regularly, but would not actually demand any work from him in return, given his feeble state. 'Sirisena Uncle's sons were the masterminds behind the mob that destroyed our shop'.
She is yet to come to terms with these events that exposed a darker side of the community she always thought she was safe in. 'The people behind this violence are those we walk past on the road on a daily basis. How do we settle back to 'normal' when those who attacked our properties are carrying on with life around us?'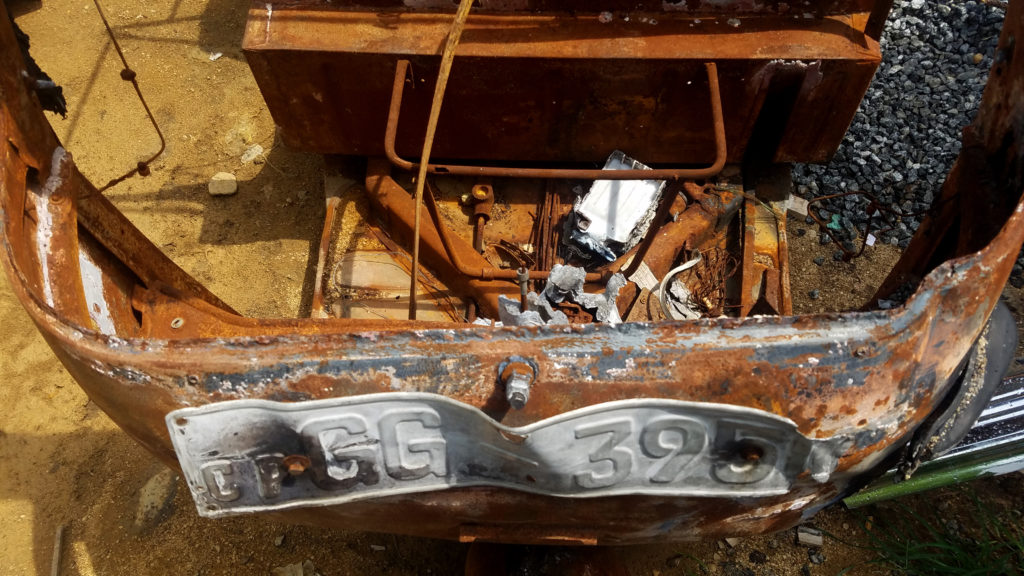 'I keep my three-wheeler parked in the home of a Sinhala family. Their child is prone to getting sick; I've left my insurance and everything so that they can use it if need be. The mobs pulled it out of that garden, to the road in front of my house, and set fire to it' says Fazil.
He stresses that here is no way that 'people from outside the area' could have known this specific circumstance. As expected, he spotted some familiar faces from the nearby Welekade area in the crowd that dispersed after destroying his vehicle.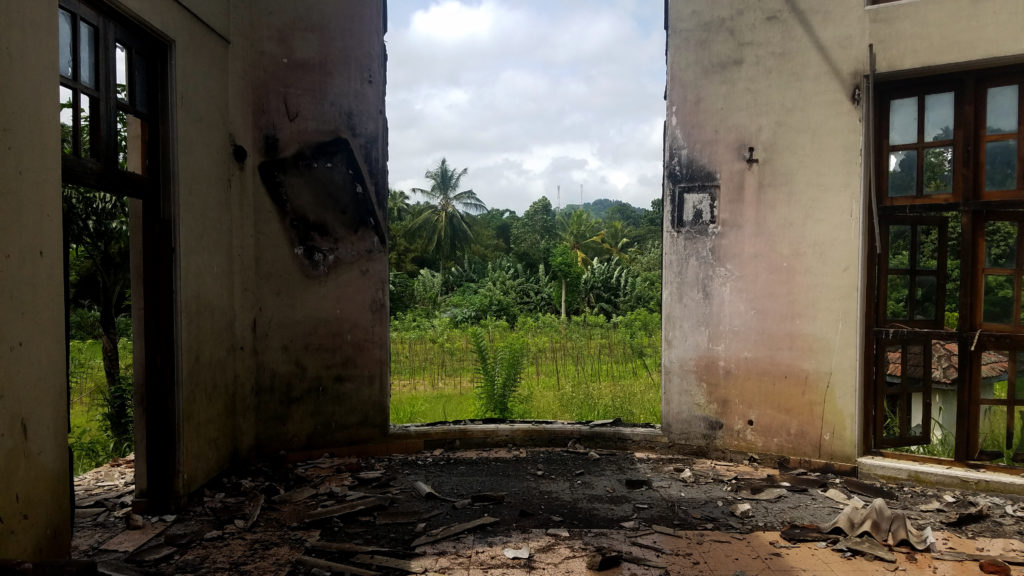 'Cader Mudalali gave 2,000 kilogrammes of rice to the Kolonnawa temple, to help with flood relief last year. If his house was attacked, what hope for the rest of us?' Uwais says with a tense laugh. He works at a small shop that is located right next to a Sinhala-owned business at Akurana. His shop, and the shop of another Muslim man next to it, was burned. Anusha Hotel was not touched. 'What does that tell you?' he asks.
In some instances, the faces in the crowd were recognisable. Uwais recalls giving a loan of Rs. 1,000 to a man he later saw among the mob that attacked the area where he lives. 'He might have bought petrol to make homemade bombs with the money I gave him, and come armed and ready to attack the shop, who knows'? He adds that these very same people are still coming back to ask him, and other Muslim business owners as well, for loans. 'I think they also realise that what they did was foolish.'
'I carried Amith in my arms when he was a child', says Nizar. He, and several others, say they are very aware of the real reason for this attack – jealousy. Nizar's house is one in 500 in a small pocket of Diyabubula. It is not the only Muslim house, but it was the only one that was attacked. His shop, which always enjoyed good business, was the real target.
'These are people who bought on credit from my shop, Rs. 20,000 or 30,000 worth of goods'. Since he rebuilt the premises so that they were 'even better than before', in his words, he can see certain individuals inspecting the new place as they pass by. They haven't patronised the shop since, and haven't made any direct contact with him, averting their eyes as if he was the wrongdoer in this situation.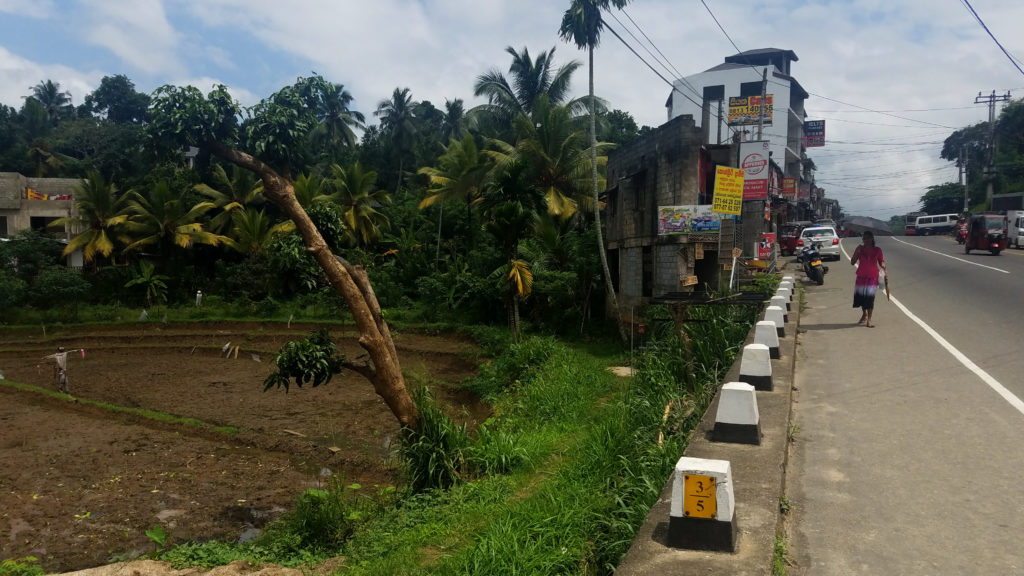 'It didn't matter to them that my mother is Muslim while my father is Sinhala', says Cassim, whose shop was part of a complex that was burned in Katugastota. His mother would invite people to their home for meals, or send food to Sinhalese neighbours. These neighbours' children were among the mobs that came to attack his house. 'How do you forgive people for this?' he asks.
'Racism doesn't exist within everyone, but it is more easily planted in the minds of uneducated people, those who are struggling to make a living', he says. 'This is pure jealousy, with a motive not to harm but to topple the economy'.
Read the full story here.