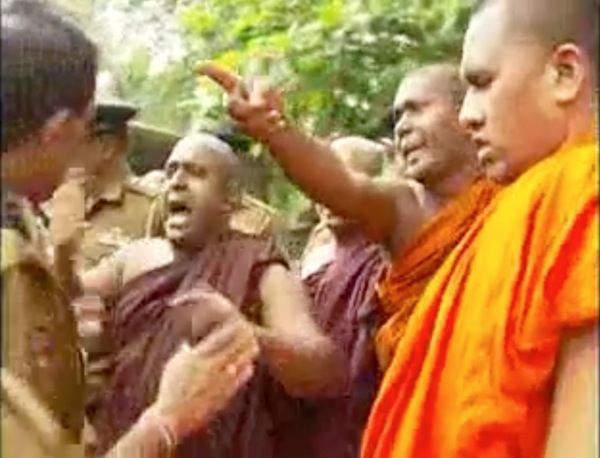 The Mahanayaka of the Rangiri Dambulu chapter Inamaluwe Sumangala thero, one of the key figures in the on-going tensions in Dambulla over the presence of a mosque and kovil near his Temple, perhaps in response to the public outcry against the violence instigated by him, has told the BBC that TV footage that showed monks engaged in violence – including one monk disrobing and exposing himself to the mosque – were fake.
The Mahanayaka of the Rangiri Dambulu chapter Inamaluwe Sumangala thero told BBC Sandeshaya that he only led a 'peaceful and democratic protest against illegal constructions'.

He maintained that no violence was used.

"Videos that portrayed the protest as violent were technically manipulated," said the Mahanayaka thero who also heads a media outlet.
Let us for the sake of argument not disbelieve or dismiss what Inamaluwe Sumangala thero says. Musāvāda veramaṇī sikkhāpadaṃ samādiyāmi, or refraining from incorrect or false speech, is after all one of the five Noble Precepts. Let us believe that TV broadcasts of the violent mob were doctored.
There is however, a slight problem. Rangiri Dambulu chapter Inamaluwe Sumangala thero is the Director General of the private radio station Rangiri Radio.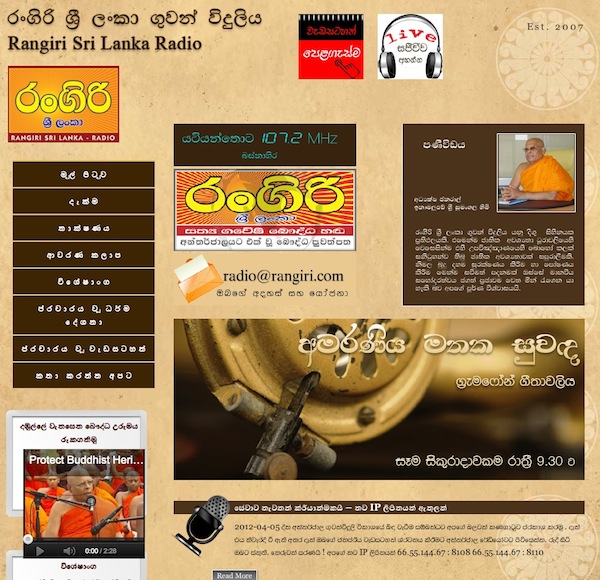 Rangiri Radio also has a Facebook fan page. As it notes, "Rangiri Sri Lanka is a radio channel that has been inaugurated with the intention of promoting the Buddhist cultural values and development of personality including aeasthetics values."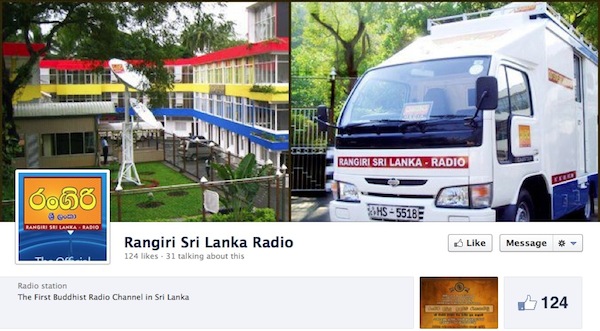 On both the homepage of the Rangiri Radio website, and prominently, at the time of writing, on the Facebook page of Rangiri Radio, the following video appears. The well crafted introduction and end credits suggest that this is a professional production, featured on Rangiri Radio with the awareness if not also the blessings of Inamaluwe Sumangala thero, who also appears in it.
If one glosses over the racist chants, the video footage fully supports Inamaluwe Sumangala thero's submissions that he only led a peaceful and democratic protest. Up until, that is, around a minute and twenty seconds into the video. 1.27 to around 2.20 showcase the most violent moments of the mob, where you don't need to understand the derogatory, racist expressions in Sinhala to observe just how far the monks and the mob are from being peaceful, democratic or indeed, Buddhist in expression and behaviour.
In light of the divide between Inamaluwe Sumangala thero's submission to the BBC and what really was said and done, we wonder if there is a more righteous sangha in Sri Lanka or abroad who can urgently remind the monks in Dambulla about the first and fourth Noble Precepts in particular?