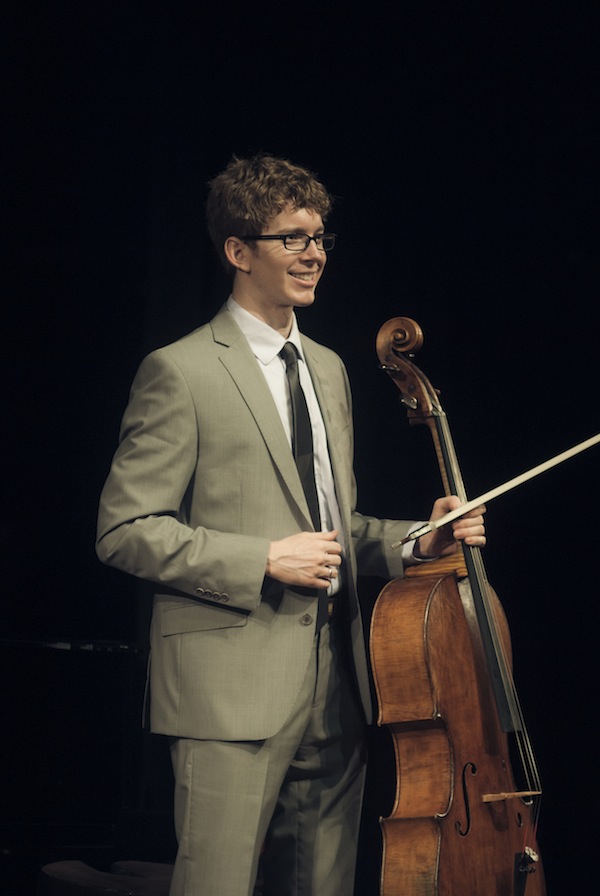 Performing at the Lionel Wendt. Photo by Ruvin de Silva.
TED Fellow and gifted cellist Joshua Roman was in Sri Lanka recently for his debut concert in Colombo. He also performed in Kandy. Cellist Yo-Yo Ma called him an "extraordinary young musician". Those who came to listen to him play in Colombo and Kandy, accompanied by Eshantha Peiris on the piano, left richer for having experienced his music.
As with Mandhira de Saram, Joshua started playing an instrument very young, at age three. Joshua speaks about his family's influence on his music, and choice of instrument. We also talk about the cello he brought to Sri Lanka, which made in 1899, was perhaps the oldest western musical instrument to ever grace the stage at the Lionel Wendt and the venue in Kandy.
Joshua speaks about his approach to music, and how though trained and obviously adept at playing classical music, he always tries to experiment and likes to play contemporary music as well. This brings us to the question of how and to what extent the audiences Joshua plays to influence his selection of music, if at all. Joshua opines that an audience may not have to like the music played, but that it is the role of the musician to take them on a journey through soundscapes both familiar and new, to connect with an audience, to take them by the hand and guide them through the traditional classical cannon and at the same time introducing them to the new and contemporary.
Joshua also talked about how he developed his style of playing, anchored to the music he played and listened to as a child. He then speaks about the time he played in Uganda's IDP camps, noting how people there connected immediately and in a novel manner with the classical music he played. He connects this to the possibility of using music in reconciliation processes, including in Sri Lanka.
Joshua also talks about his relationship with the web and the Internet, and how both are helping him create a community of listeners who tune in to what he plays, and hopefully, more of the same online.
Photos of his concert in Colombo can be seen here, and the one in Kandy, here. They are also embedded below.