On November 28, 2013 a pregnant mother from Malaiyalapuram North[1] (Malaiyalapuram) in Kilinochchi District died at Jaffna Teaching Hospital. She was 17 and 2/7 weeks pregnant at the time of her death.
She had been injected with Jadelle,[2] a Progestogen-only subdermal implant (PODSI), [3] on September 07, 2013.[4]
The deceased – Ms. Manjula Satheeshkumar – was twenty-six-years-old.[5] She was married and had one child, a boy.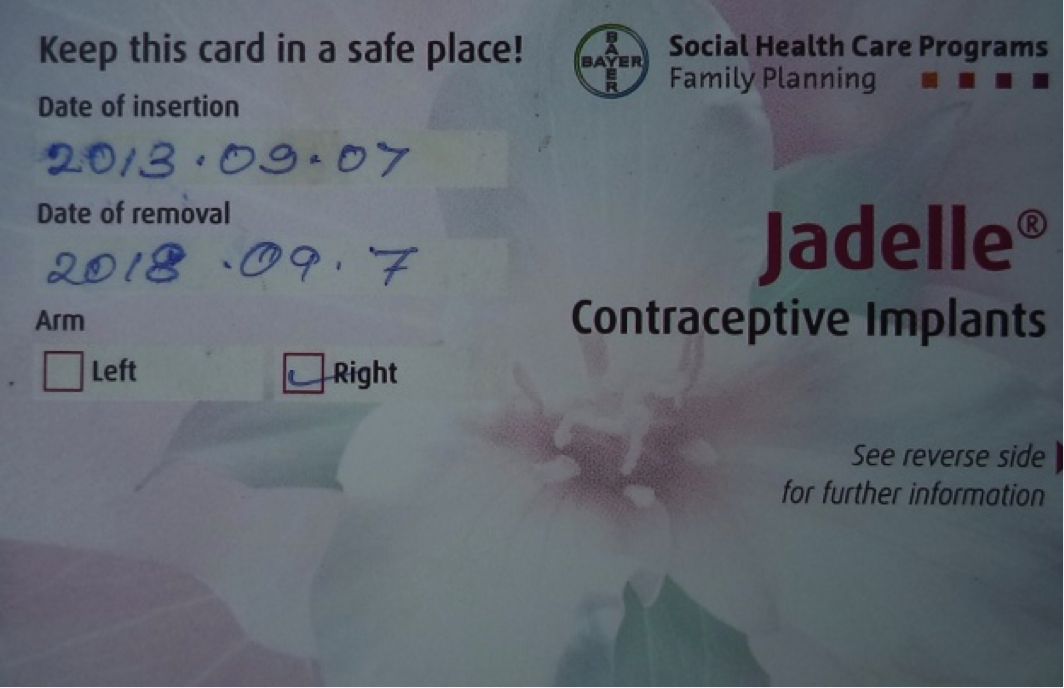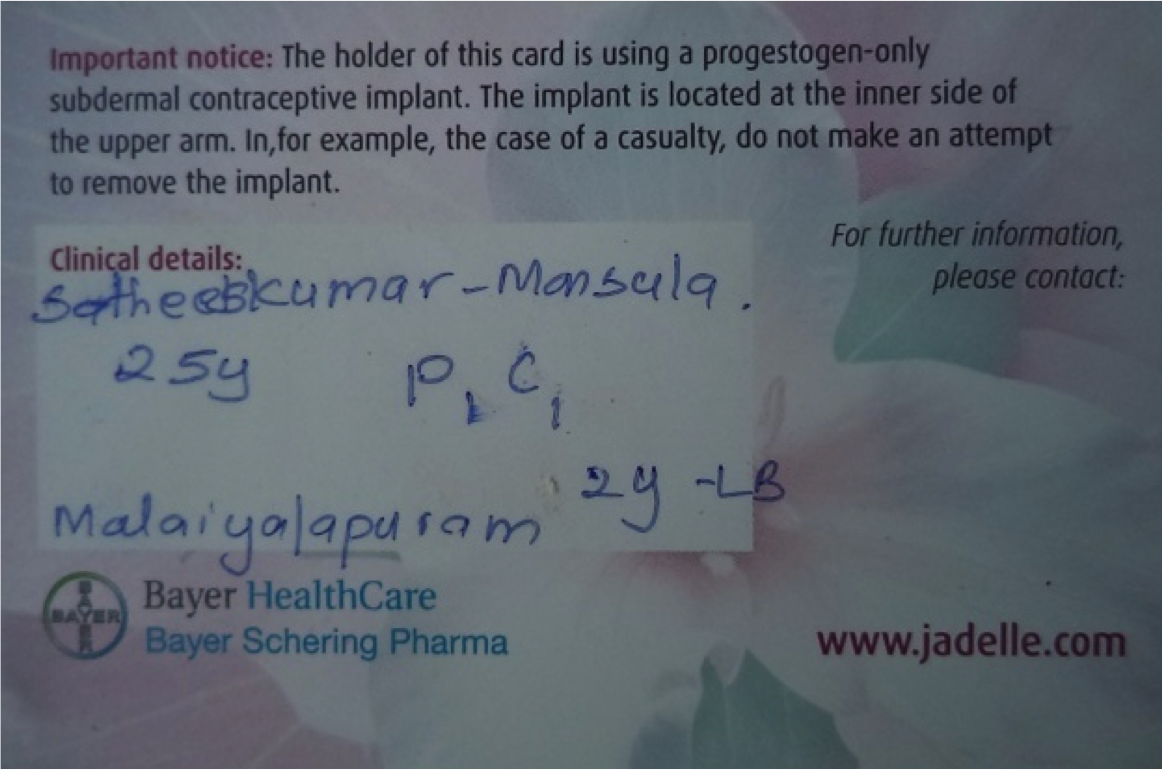 At the time the implant was inserted, Ms. Satheeshkumar was two months pregnant. However, she was not aware of her pregnancy. Additionally, Ministry of Health (MoH) officials failed to administer a pregnancy test which should have been part of pre-implant screening especially for women who are not sure of if they are pregnant.[6]
After receiving the implant, Ms. Satheeshkumar was suffering from severe abdominal pain. Her husband, Mr. R. Satheeshkumar, decided to take her to a private hospital in Kilinochchi.  Hospital staff ran some tests and informed her that she was pregnant (Report attached).[7]
Thereafter, Ms. Satheeshkumar visited the Primary Health Centre in Malaiyalapuram and informed a Public Health Midwife (PHM) that she was pregnant. At that time, the PHM advised her to visit the MOH office in Kilinochchi and remove the Jadelle implant. By the time this conversation took place, the implant had been actively releasing progesterone for three and a half weeks.
During the first week of October, she visited MOH office in Kilinochchi to have the implant removed. Her implant was surgically removed at Kilinochchi hospital by a doctor.[8]
After the removal of the implant, she was continuously ill. She developed a rash, which was an allergic reaction on her skin and was feeling very itchy. Her neck was swollen and she regularly complained of having a lot of headaches and was consistently running a high fever.
On November 22, 2013 she was taken to Kilinochchi District Hospital by her husband due to her high fever.[9] After having been admitted to Kilinochchi District Hospital, she was transferred to Jaffna Teaching Hospital the following day – on November 23. She was running a fever and was subsequently placed in the Intensive Care Unit (ICU) at Jaffna Teaching Hospital.
She passed away on November 28 at approximately 4am.
On the 28th of Novemenber,Mr. R. Satheeshkumar told TSA that "this was the worst my wife had felt in six years. Before she was injected with that implant, which the midwife coerced her into doing, she was totally fine. She had only been admitted to the hospital twice before…for the births of our two children."
The day she was transferred to Jaffna Teaching Hospital, she told her husband, "I am afraid. My neck is swollen and I can barely speak."[10] Her pregnancy record indicates she did not have any prenatal or postnatal complications in the past.( report attached)
TSA, in its previous report stated: "Failure to adequately conduct all pre-insertion tests jeopardized the health of these women. Moreover, failure to provide the women with after-surgery instructions – including directions for severe adverse reactions – represents a violation of the Jadelle protocol and endangers women's well-being."
The pregnancy record (shown below) failed to mention that the implant was the last form of contraceptive used, instead it says she was using pills; we do not know if this is an intentional entry or a mistake. Accurately recording medical history is very important in patient care and diagnosis. Considering the fact that, a patient's medical records contain false information, the appropriateness of the care given to them can be questionable. A patient's history is not only a medical record, but in cases of death, also a legal document.
TSA notes here that there has been a clear breach in duty of care owed by the doctors and MoH due to the substandard pre-medical screening. This report is not conclusive that the cause of death was the implant itself, but it is very important to rule out the possibility that the implant could have materially increased or aggravated any pre-existing medical conditions. The obvious negligence in pre-screening and failure to obtain proper medical history from a patient prior to a minor surgical procedure is a legitimate cause for investigation.