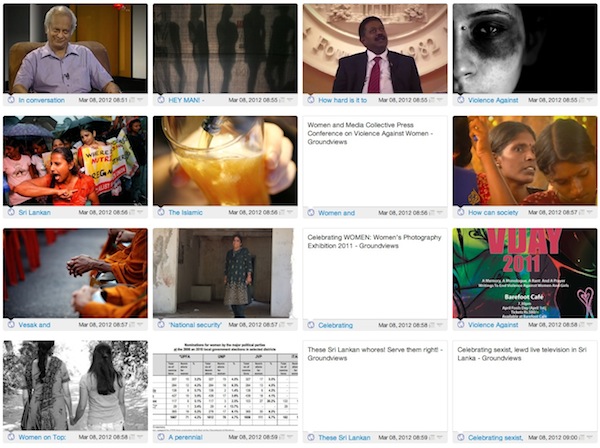 For years, Groundviews has featured content that probes gender from a Sri Lankan perspective. For Women's Day 2012 we have created a Bundlr bundle of over 35 of the most compelling submissions.
The content covers a range of issues, from the outrageous denial of the existence of rape by Sri Lanka's witless Ambassador to the US Jaliya Wickramasuriya, to the every day violence and abuse faced by women even in Colombo. The articles cover Sri Lanka's horrible track record of women's representation in politics and parliament, how vulnerable they are after nearly three decades of war, their role and relevance in reconciliation post-war, how in fact this integral role in reconciliation was marginalised by the LLRC process, how they see themselves and how society perceive them have changed on account of the war, and how innovative ideas to raise public awareness on violence against women can make a difference.
One of the most compelling submissions on gender, and indeed, one of the most compelling submissions ever to be published on this site is also a story of triumph over adversity by a woman who was once a victim of domestic violence. Violence Against Women: This is my story by Roel Raymond is a reminder of the great divide between the convenient and falsely comforting societal fiction of 'gedara budun Amma' and the real challenges women face in Sri Lanka today.
For all those who think differently and seek to gloss over real concerns and challenges facing women in Sri Lanka, Groundviews strongly recommends an encounter with the inimitable Dolly Archchi in the heart of Colombo, captured by our Moving Images project from 2011. Sri Lanka desperately needs more women like her.