On its website, Cargills Food City (one of Sri Lanka's oldest and largest supermarket chains) notes, that it "has been recognized for its innovation in taking super marketing to the masses". We wonder if said innovation includes interesting references to Muslims in items sold in its supermarkets?
The term 'hambaya' and its variant 'hamba', in Sinhalese, is a well-known and highly derogatory term referring to Muslims (Abdul Halik has a really interesting post on its etymology). The term today is used with complete impunity by fascist groups and their supporters, parading as Sinhala Buddhists, to incite violence and hatred.
We were surprised to see, especially during Ramadan, 'Humber' dates for sale at Cargills Food City, which on the bill of sale comes up as 'Hamber' dates. We are told these dates are on sale at a number of Cargills Food City supermarkets across Colombo, and bought ours at the outlet down Duplication Road.
Vikalpa, at the time of writing, is seeking clarification from Cargills as to how such an item was allowed to be sold at Food City outlets.
At least thanks to Cargills, ingrained racism in Sri Lanka now has a price tag. 1kg of 'Hamber' dates costs Rs. 547. Surely, the "lowest price" for the defamation of a community, "on your way home".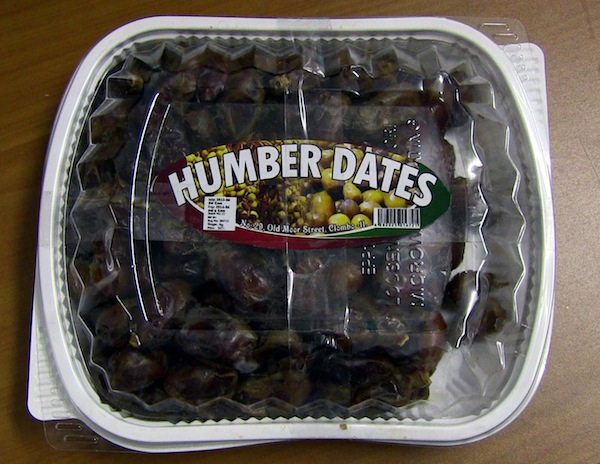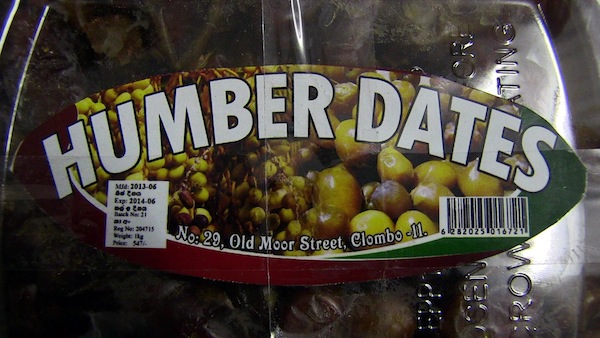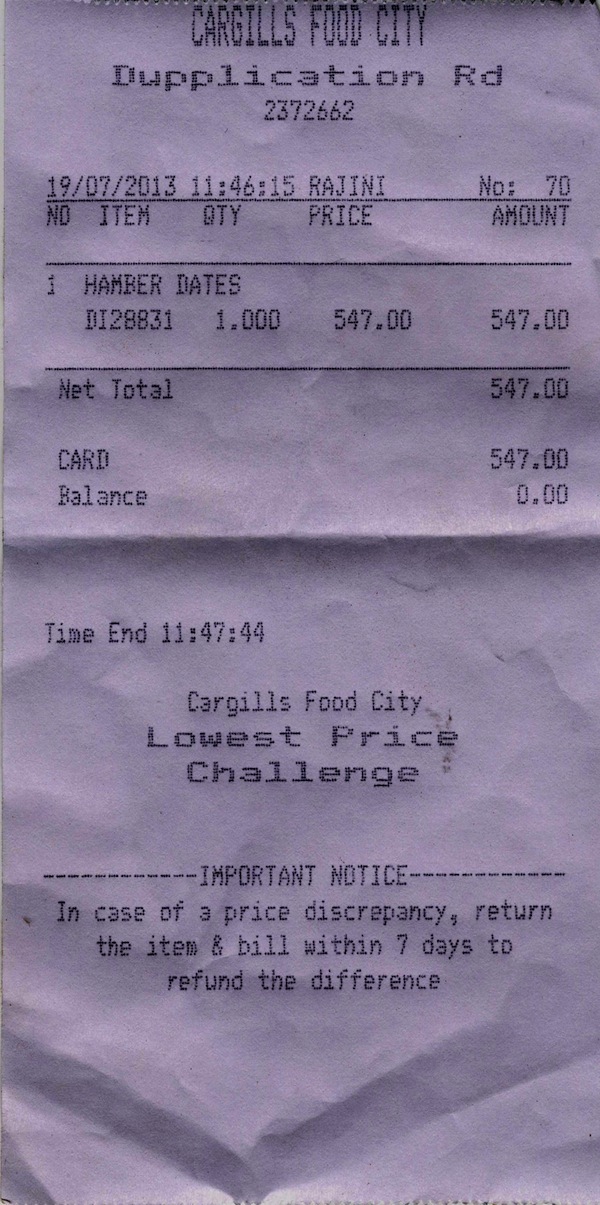 Update, 7.48pm: As noted above, at the same time we published this, Vikalpa was literally on the line to Cargills to get some explanation as to why this product was allowed to be sold in their supermarket chain. They were entreated to a lot of Cargill's promotional material on hold, but no clear answers.
And though Cargills is really progressive when it comes to social media interaction on Facebook, there too, there has not been any answer to date as to why such an epic fail came about.
Update, 21 July, 9.00am: Following up some of the comments below, and in other fora, as to whether Cargills can be held to account over packaging and labelling that isn't clearly their own, we decided to investigate whether 'Humber Dates', bearing Reg. No. 204715, actually exists in the database of the Registrar of Companies. Note that save for a mis-spelt address in Colombo, a registration number and product name, no other details of the supplier or importer are given on the packaging.
'Reg. No. 204715' doesn't exist.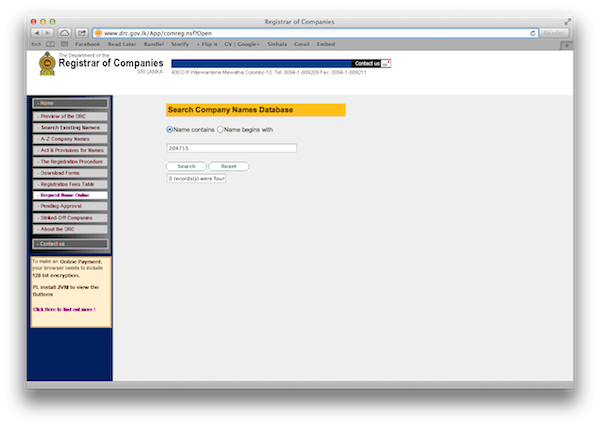 'Humber Dates' doesn't exist as a registered company. There is in fact no company in Sri Lanka that is registered with the name 'Humber'.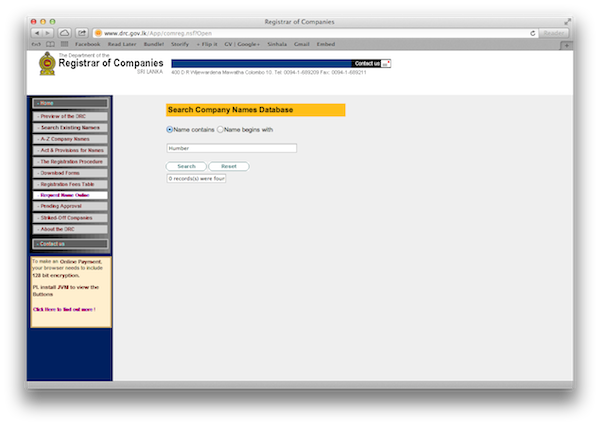 Update, 23rd July 2013, 9.15pm:  As noted in the packaging, the shop that ostensibly Cargills gets these dates from is located at 29, Old Moor Street, Colombo 11 (emphasis ours). Following up calls over the weekend, we went and spoke to the shop owners today.
The business located at No.29 does not import dates, and have never imported dates. They are rice merchants.
Old Moor Street is in Colombo 12. Not in Colombo 11.
A person working in No. 29 said there are only 2 other shops (both owned by brothers) on that road that imports and sell dates, and neither of them know of 'Hamber Dates' and deny having anything to do with it.
The owner of No. 29 was upset of that his shop's address was being used to sell other products. He took a photocopy of the pictures we had and said he wanted to take action against this.