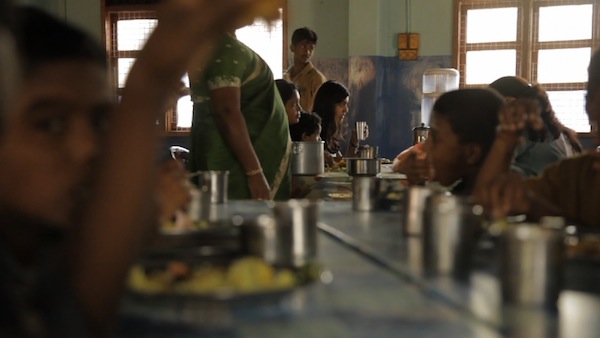 The Nallur festival was in full flow. Kavadi drummers played for the crowds of devotees that swelled around Jaffna's famous temple. Dotted around me were visitors from abroad. It was wonderful to see they were back, tracing lost roots and reconnecting with family and friends. I wanted to meet them and to understand what it was like being back.
One of these was a young Tamil family from London. For the two daughters, it was their first time in Sri Lanka, visiting what they called their mother's "home country". The family had been helping a local charity, the Hindu Board of Education, from afar and were in Jaffna to visit the orphanage and to take in the Nallur festival. The two girls had struggled all week with the heat, the mosquitoes and the crowds, but they didn't complain. They took time to talk to the children in bits of Tamil that they had learned and handed out chocolates to them after lunch. It was their way of "giving back" they told me. Listening to the girls compare the Nallur experience to the carnivals that they had grown up with in Britain brought a smile to my face. It was reassuring to see them there, to hear their London accents in Jaffna, and to explore the possibilities of how they could "give back".
Editors note: For an overview of the Longing and Belonging series and trailer, please click Longing and belonging series: Diaspora shorts. Also see The science of planning in Jaffna.