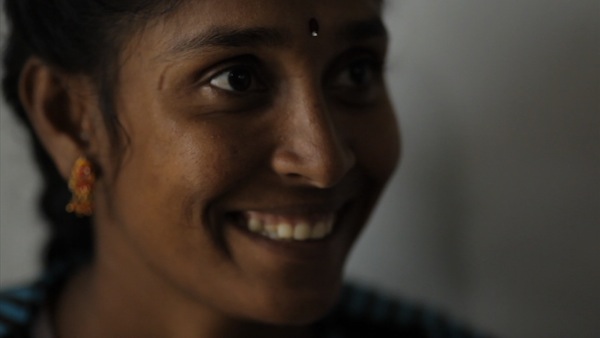 Editors note: Groundviews is very pleased to host the web premiere of Longing and belonging series: Diaspora shorts by Kannan Arunasalam. We've featured Kannan's visually stunning and compelling work before in Koothu, kerosene and paper: portraits of resilience, part of the Moving Images series commissioned by Groundviews. Over the coming week we'll progressively upload Kannan's short videos, so check back often. Finally, if you have a good broadband connection, we highly recommend that in the trailer below, you turn on HD and view it full screen.
Please see From London to Jaffna for the first time, The science of planning in Jaffna and Returning lives, rebuilding limbs.
###
August in Sri Lanka is a month of religious festivals in the north and also a chance for the diaspora to return and reconnect with their homeland. What better time I thought than to try and meet members of the diaspora returning to visit Sri Lanka.
My own journey started six years ago, and since then I've made Sri Lanka my home, putting down new roots in the country of my birth. It's fascinating for me to observe others go through what I went through years ago.
I'm was now looking at ways in which the diaspora are engaging with development work in Sri Lanka, to find out what challenges they face and how their experiences might help others who are also thinking of returning.
I began my assignment for International Alert in Jaffna at the annual Nallur festival. Last August it drew thousands of devotees. This is my hometown and the sights, smells and tastes took me back to my own childhood, growing up here. Jaffna is also home to some Tamil Diaspora and I could understand why they return to experience these things that are still very much a part of their culture. It was nice to see they were back, tracing lost roots and reconnecting with family and friends.  I wanted to meet them, to understand what it was like being back.
One of these visitors was a young Tamil family from London. For the two daughters, it was their very first time in Sri Lanka, visiting what they called their mother's "home country".  The family had been helping a local charity from afar and were in Jaffna to visit the charity, as well as to take in the "carnival" atmosphere of the Nallur festival.
I also met Dr Narendran, an associate professor who had worked for many years in Saudi Arabia, but who was back in Sri Lanka with ambitious plans for agriculture and animal husbandry on the islands off the Jaffna peninsula. We talked over coffee at the famous Malayan Café about his plans and later he took me along to the arid environment of the islands, which he compared fondly to the deserts of Saudi Arabia.
From Jaffna I travelled to Mannar where I met Dr Panagamuwa, a Sinhala doctor from Birmingham and a specialist in rehabilitation medicine. He had set up a limb-fitting workshop at the Mannar Hospital, coming under his British based charity, the Metha Foundation. Together with his team of technicians, he attended to the needs of amputees and the disabled. The vast majority were victims of war, but there were also polio sufferers and injuries caused by everyday accidents.
The three individuals have very different stories to tell as were their connections to Sri Lanka. Meeting them underscored what Dr Naredran had told me, that the diaspora is not a homogenous entity – it is a diverse group, with myriad perspectives, motivations and experiences. There were others too, with very different views, and who were not willing to return.  Even the ones who are returning to visit seemed to have reservations. I met many who were engaging with projects here, but who were uncomfortable being open about their views, preferring instead to keep a low profile.
They ones that were prepared to be filmed, inspired me to capture their reflections on being back and engaging with the needs of the north of the country. The three short films under my Longing and Belonging series on the Sri Lankan diaspora aim to encourage constructive discussion on what is no doubt a complex and sensitive aspect of Sri Lankan politics. Tapping into the large resources of the diaspora would greatly benefit the people of Sri Lanka. Not all will be willing to come, but those that can be won over, need to feel more welcome.