No. 1, Jesuit Street,
Batticaloa,
September 24, 2011.
The Editor,
Groundviews.
21st Year Commemoration
Dear Sir,
At the last general meeting of the Batticaloa Peace Committee our talks led us to the conviction that we should speak out. We commemorated then the grouping of tragic events in our vicinity 21 years ago that proclaimed the vast gap between the aspirations of the Tamil people and the blindness of national leaders. With this short list of violent events, the die was cast, setting the nation on a continuous confrontation that ended only with the annihilation of any hope of equality of status for Sinhalese and Tamil people of the country.
Our civil war has now been fought, and both sides, in fact, all sides have lost lives uncountable and decades of years. There have been no winners. All have been losers. Far more lives were lost than we can enumerate. The tragic cases we choose now to highlight were the trend setters. More ceasefires would be proclaimed in search of an end process. And yet hostilities would be resumed. Those hundreds we here commemorate would rise to multi-thousands.
While "ceasefires" reign, violence still rules around us. Peace is elusive. We have nothing to offer beyond our message. Voices like ours will not be heard.
Signed:
B. H. Miller, S.J
President
The Batticaloa Peace Committee
###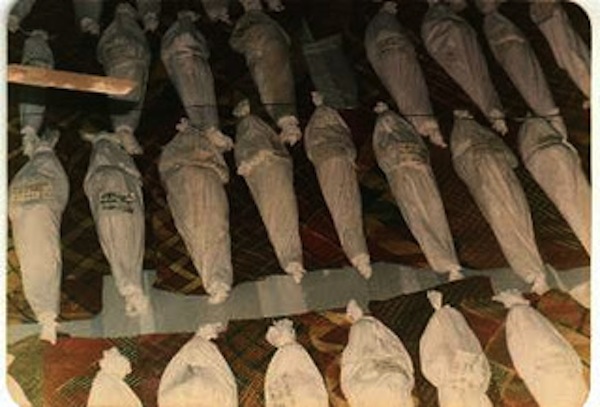 We remember again now in 2011 the story of June 11, 1990, the massacre of some 600 police officers at stations south of Batticaloa. This was a violent attack by the LTTE in a fight to take control of east Sri Lanka, as well as the North, in independence for Sri Lankan Tamils.
On 3rd August 2011, Muslims of Kattankudy have commemorated the tragedy that befell their community on 3rd August, 1990, 21 years ago. Some 30 heavily armed Tigers crossed the lagoon and entered the town of Kattankudy, a predominantly Muslim town. Kattankudy recalled: "As worshippers knelt in prayer in several mosques, the Tigers attacked them, spraying automatic fire and hurling hand grenades at them. Most of the victims were shot in the back or side. The Tigers fled to their boats in the lagoon as Sri Lankan soldiers, hearing of the ongoing massacre, arrived on the scene. The final death toll was 147 men and young boys." We remember all this with them this year.
This was followed days later by a daylight LTTE attack on the streets of the Muslim town of Eravur, where up to 200 were shot dead before the LTTE again took to their boats across the lagoon. With this, the co-existent Tamil town of Chenkalady was abandoned as its residents fled, as they feared retaliation, to a refugee camp in the grounds of the Eastern University. We went there, still in 1990. We too remember.
Then on 5th September, 1990, the head of the Sri Lanka army camp at Saththurukondan took away 156 young Tamil men from that Refugee Camp of the Eastern University Campus "for questioning". Their names were listed by refugee camp officials. They never returned from that questioning. We went there. We asked, but got no answers. Even protest in parliament did not secure their return or an explanation.
Further, on 9th September, 1990, the army arrested all the members they could find of the four villages in the area of the same army camp, Saththurukondan, Pulliaradi, Kokkuvil and Pannichaiadi, ranging in age from 70 years to 2 months, a total of 184 persons. None of these persons have been seen by anyone after that day. A young escapee, the only one, gave us his account of that night. We of the Batticaloa Peace Committee adopt his account as our own. It was 21 years ago.
All these events we recalled in September 2011, after 21 years. All perpetrators went unpunished. There was no resolution arrived at for any of them.
But WE REMEMBER. They must not be forgotten.