I first met Father Harry Miller in 2013. We sat and talked in his office on the top floor of St. Michael's College, Batticaloa. Noisy crows had gathered outside his window, threatening to disturb my filming. "We didn't volunteer for a few weeks, a month or a year. It was for life," Miller said in his lilting, Louisiana accent, as he recounted the beginnings of his life in Sri Lanka. Miller left America as a student priest in 1948. Then followed 60 years of service to the people of Batticaloa as educator, priest and a witness of human rights abuses on a gargantuan scale.
The 1990s was marked by a period of horrors and massacres. Miller would increasingly take on roles beyond that of a parish priest, helping to build bridges between communities through the work of his Batticaloa Peace Committee. Disappearances were rife, especially in eastern Sri Lanka, where Miller recorded some 8,000 cases of missing persons. Bodies were never found. No investigations were ever conducted. "Where is he? He went out and didn't come back. Where is my son now? That frenzy was there in them," Miller said. He knew there had been terrible abuses of human rights that he was powerless to prevent and could only bear witness to. "We were not able to satisfy them. All we could was record them. To keep track of it as far as we could". To expect anything else was futile.
Young Tamil men were mostly at risk. They faced recruitment by the Tamil Tigers (LTTE) or arrest, intimidation and being disappeared at the hands of the security forces. To further heighten communal tensions, there were Tamil Tiger attacks on mosques and retaliation by Muslim gangs on civilian Tamils.
As a documentary filmmaker, I believed the people who knew the missing could still tell their stories. When I met families and friends of the disappeared, they were desperate to talk to me. The stories had been bottled up inside them. Interviewing them released decades old memories.
Miller would eventually document the disappearance of his companion Father Eugene Hebert. The two men had travelled together from New Orleans to Colombo. Hebert was passionate about basketball and had coached the school's team to national heights. He was a popular priest among the locals and seen as a protector of students and young men at risk of disappearance and recruitment. In a cruel twist of fate, Hebert himself disappeared on 5 August 1990.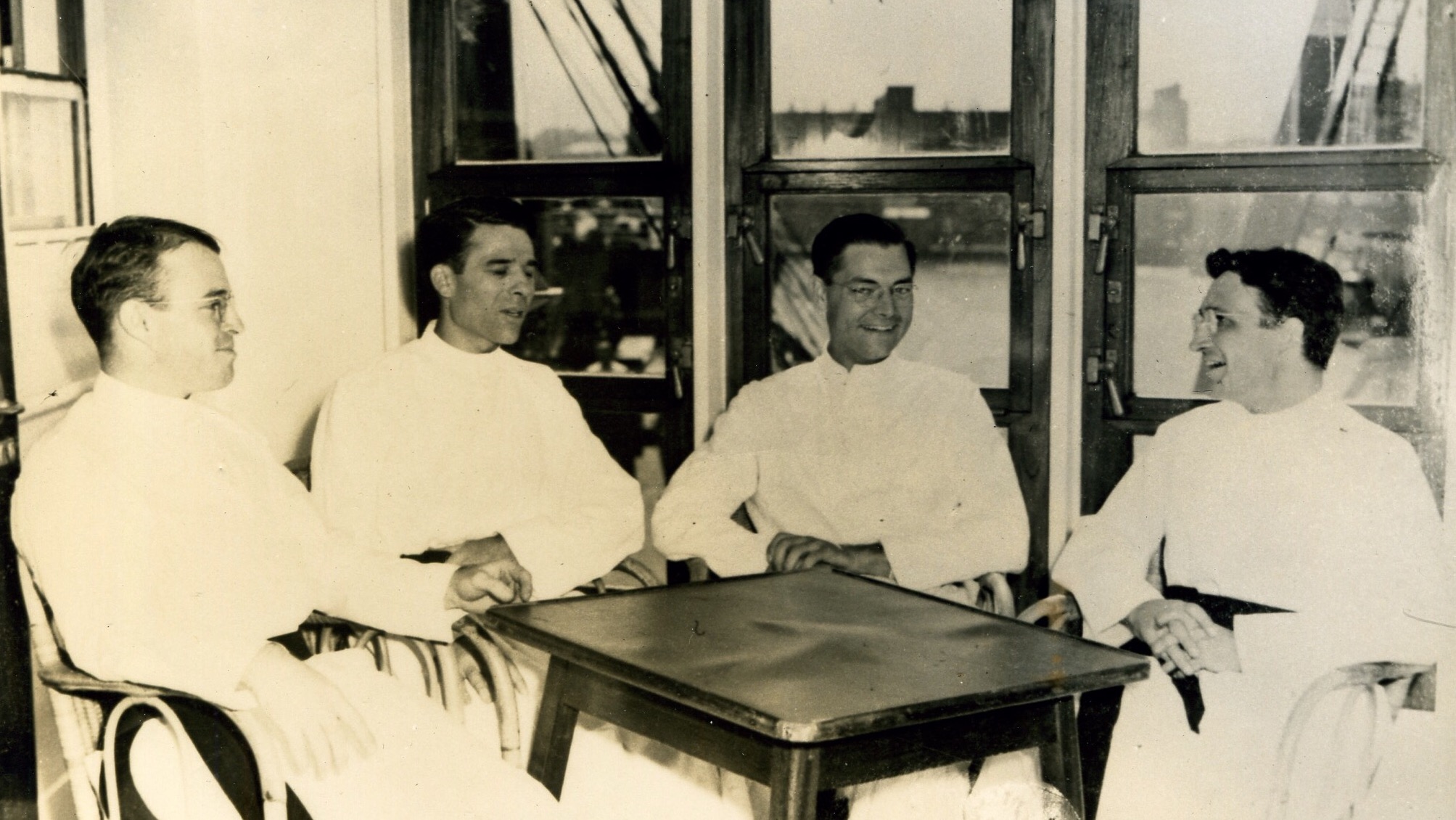 Together with his friend Father Eugene Hebert, the young men travelled by train from New Orleans in 1948 and then took the ship from New York to Colombo. Their final destination was the Jesuit Mission in Batticaloa.
During the course of filming interviews with Miller and others who knew Hebert, I discovered that there was not one person who disappeared that day but two: the priest and a young Tamil boy.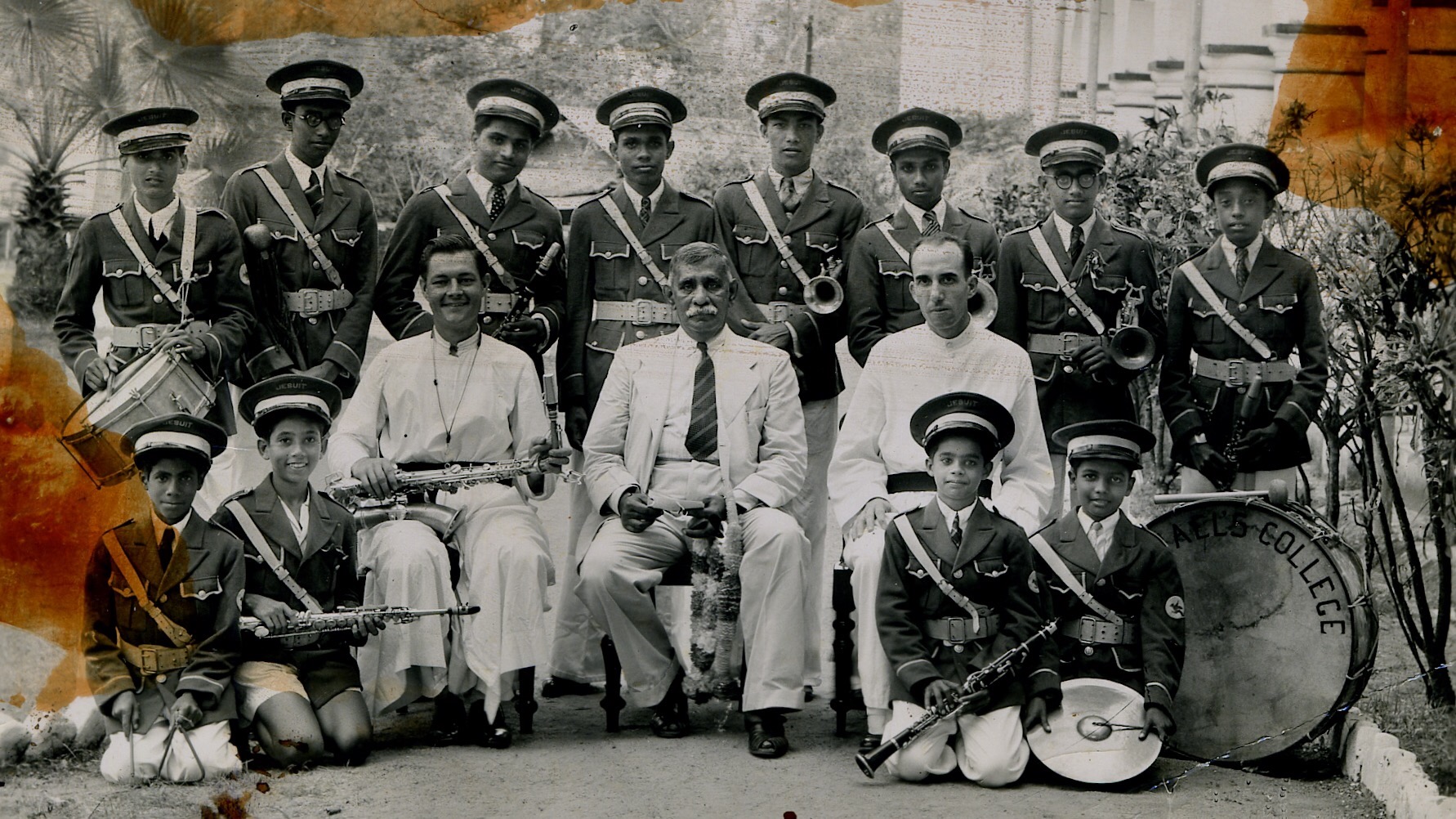 Father Eugene Hebert with St Michael's brass band and former Prime Minister D.S. Senanayake.
At the height of inter-communal troubles, a Tamil woman sent her son Bertram with Hebert to the next village. She believed no harm could come to her boy if he travelled with an American priest — it was like sending her son "with God". She was wrong and neither of them made it to their destination.
My film, "The Story of One", looks back at the lives of Hebert and the boy, and through the recollections of the people who knew them both, attempts to trace what likely happened. In 2014, the film was due to be screened at Film South Asia, a documentary film festival held every two years in Kathmandu. Before the screening, at the insistence of the Rajapaksa regime, the Nepali government forced the festival organisers to stop the event. The Sri Lankan government banned the documentary as a knee-jerk reaction to a film that it saw as criticising the country. They likely never saw the film.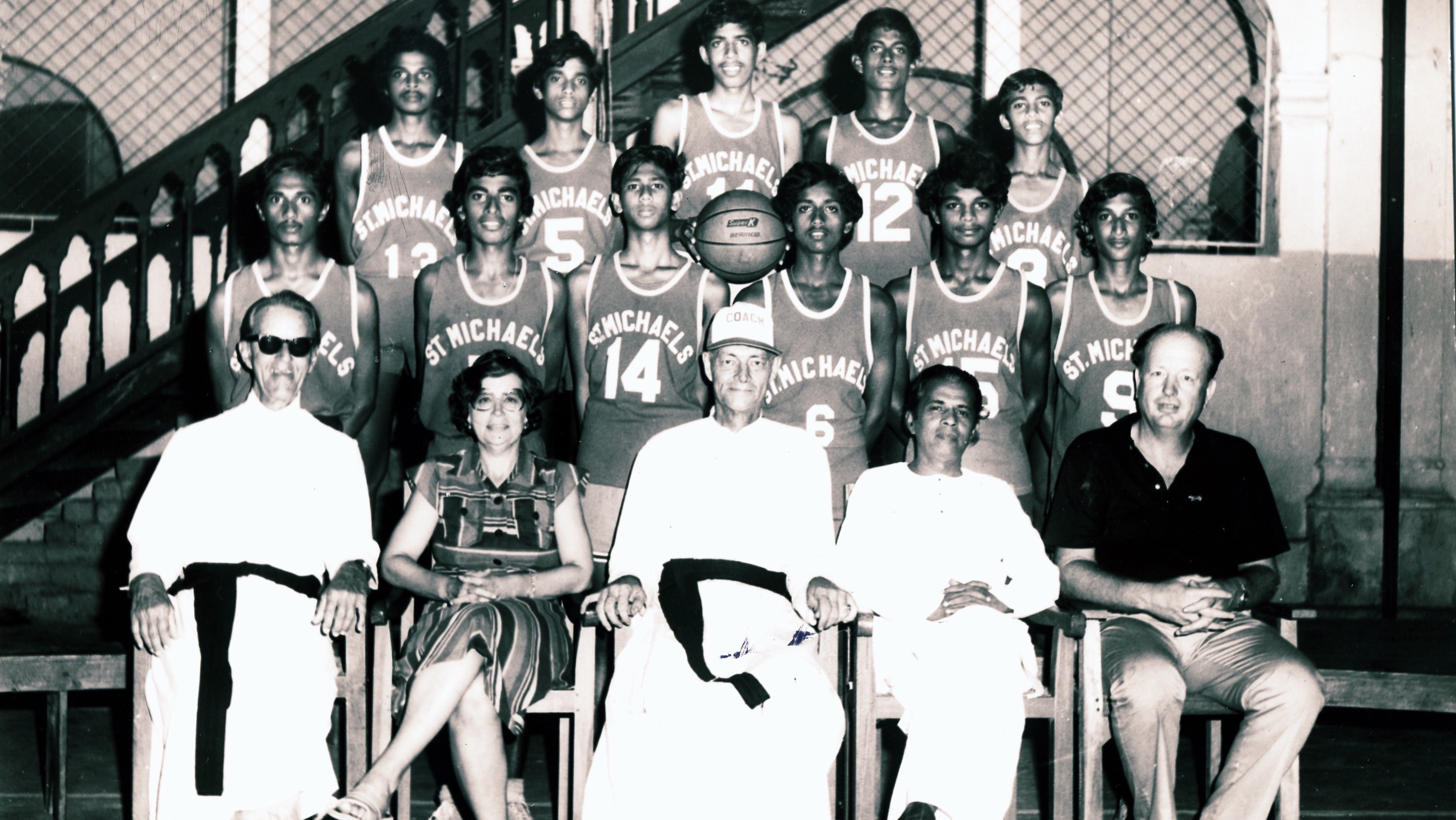 Father Eugene Hebert and the St. Michael's basketball team, before the All Ceylon Championships, 1978.
After 22 years, Bertram's parents are just coming to terms with their loss. Meanwhile, Father Hebert's legacy continues with the "Hebert Cup", a basketball tournament played annually in his honour in Batticaloa. Observing the lives of the people closest to Hebert and Bertram, and the communities around them, the film explores how parents of the disappeared struggle to get on with their lives, and how communities polarised by violence re-learn to live together in contemporary Batticaloa.
The complexities that lay behind Hebert's disappearance underscore how sensitive we need to be today in our response to continuing conflict. The disappearances in Batticaloa happened decades ago, but it is a story all too familiar in Sri Lanka. Those that went missing during the "Southern insurrection". The thousands who were disappeared during the war and as its brutal end unfolded. When I interviewed him Miller had been pessimistic, "There was never a time when we could take those cards to anyone in this country and say will you now explain these 8,000 people to us. That time was not then and it will probably never come." How our country deals with the story of the missing will demonstrate how serious she is about its promises to the world about addressing grave abuses of human rights. Crucially, it will signify how it will be judged in the eyes of her people. All of her people. If it fails, Sri Lanka will forever be haunted by the ghosts of its past.
Watch on Vimeo here. Best viewed in full screen.
* In 2014, the National Peace Council awarded Father Miller with the "Citizens Peace Award" for his long years of service to the war affected people of Sri Lanka.
* "The Story of One" won the Manuel Rivera-Ortiz Foundation prize for documentary film in 2013, and selected for Travelling Film South Asia, 2013.
###
Kannan is a British Sri Lankan documentary filmmaker and visual journalist.
Kannan's work has appeared in The Guardian, The New Yorker, AOL Originals, in addition to broadcasts on BBC and Al Jazeera English. His films have screened at international film festivals and art museums, including Seattle South Asian Film Festival (2015); Neuberger Museum of Art, N.Y. (2014); Rubin Museum of Art, N.Y.C. (2015); and selected for Film South Asia's Travelling Film Festivals (2011, 2013, 2015). Kannan is a director at the Los Angeles based production company, Stateless Media that produces its signature shortreals for online platforms. In 2013, he was awarded best documentary short for Kerosene (16 mins) at the Seattle South Asian International Documentary Festival and the Manuel Rivera-Ortiz Foundation's best documentary short prize for The Story of One (19 mins). He studied Psychology at the University of Cambridge (1992-95) and International Human Rights at the University of Oxford (2007-08), focusing on media and conflict. In 2015 he was a visiting lecturer at Cornell University, N.Y., teaching a course on media representations of the Sri Lankan conflict.