Photos courtesy Sampath Samarakoon
On September 5, excavations will begin on a mass grave found in the Kokkuthoduvai area of Mullaituvu in accordance with a court order. The new mass grave is one of around 32 that have been identified across the country over the past 30 years; 20 have been partially exhumed but hardly any family has had the remains of their loved ones returned.
To mark the International Day of Remembrance of Victims of Enforced Disappearances on August 30, relatives of the forcibly disappeared organized a protest near the new Mannar mass gravesite.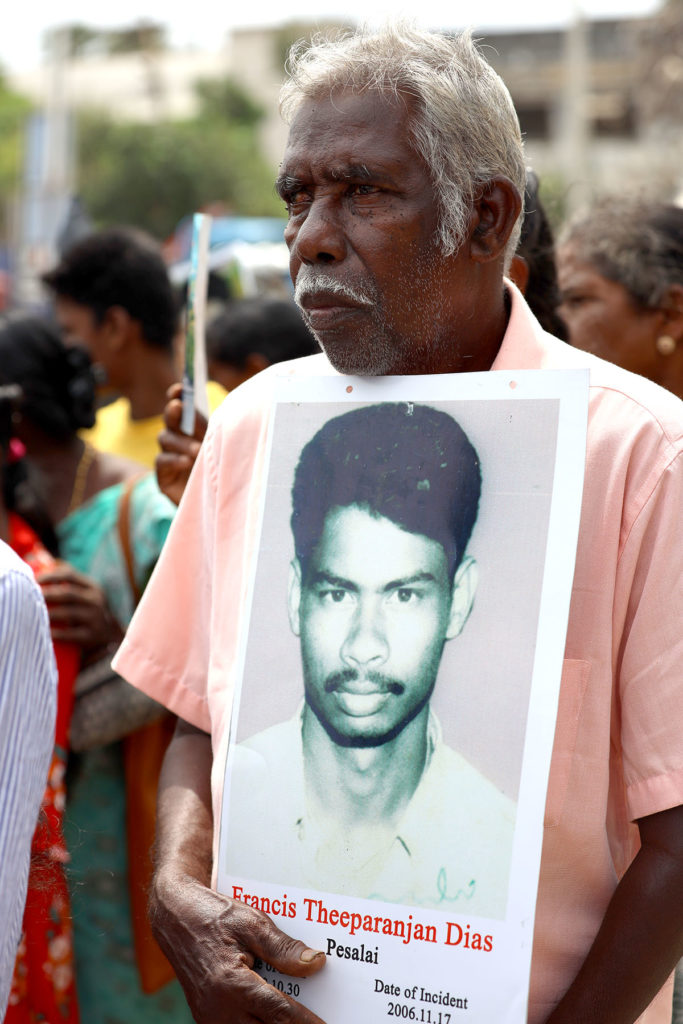 In the North and East, relatives of those who have been forcibly disappeared have been fasting for more than 2,385 days, demanding information about their loved ones. Between the 1980s and the end of the armed conflict in 2009, an estimated 60,000 to 100,000 people are said to have been forcibly disappeared. However, the government has failed to provide any kind of justice for these disappearances.
"People have the right to know what happened to their missing relatives and authorities have an obligation to provide information and assist efforts to ascertain the fate and whereabouts of missing persons. This is enshrined in international humanitarian law, which also requires parties to a conflict to take measures to ensure that people do not go missing in an armed conflict, " the International Committee of the Red Cross said in a statement to mark the day.
"Increased and continuous efforts are needed to search for missing persons and to provide individualised answers on their fate and whereabouts to their families. These include, amongst many others, the strengthening of national frameworks and systems, including medico-legal ones; putting in place or improving existing processes and mechanisms dedicated to establishing the fate and whereabouts of missing persons; and the collection and processing of information on missing persons and the events in which they went missing, as well as on human remains and possible human remains sites," the statement said.
A prominent message in the Mannar protest was against the Office on Missing Persons (OMP), which many family members say has let them down because of its inaction in finding any of their relatives and bringing the perpetrators to justice.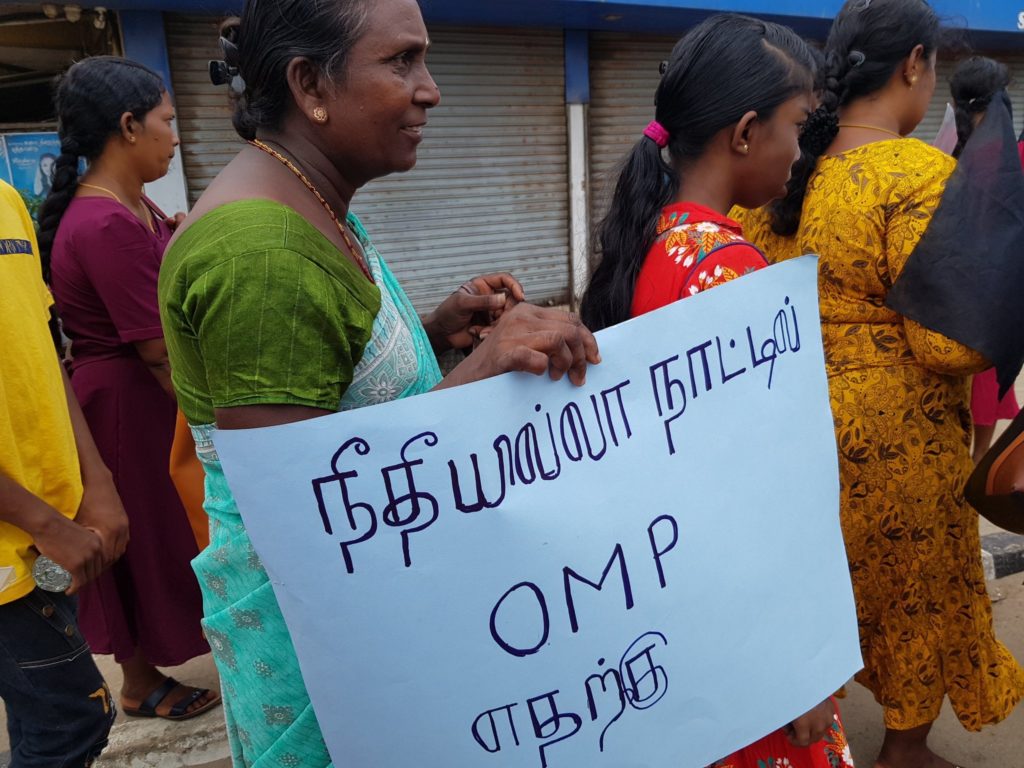 The OMP was established in 2017 by parliament as the first permanent body to examine and investigate enforced and involuntary disappearances and missing persons. But more than six years have passed and very little has been achieved.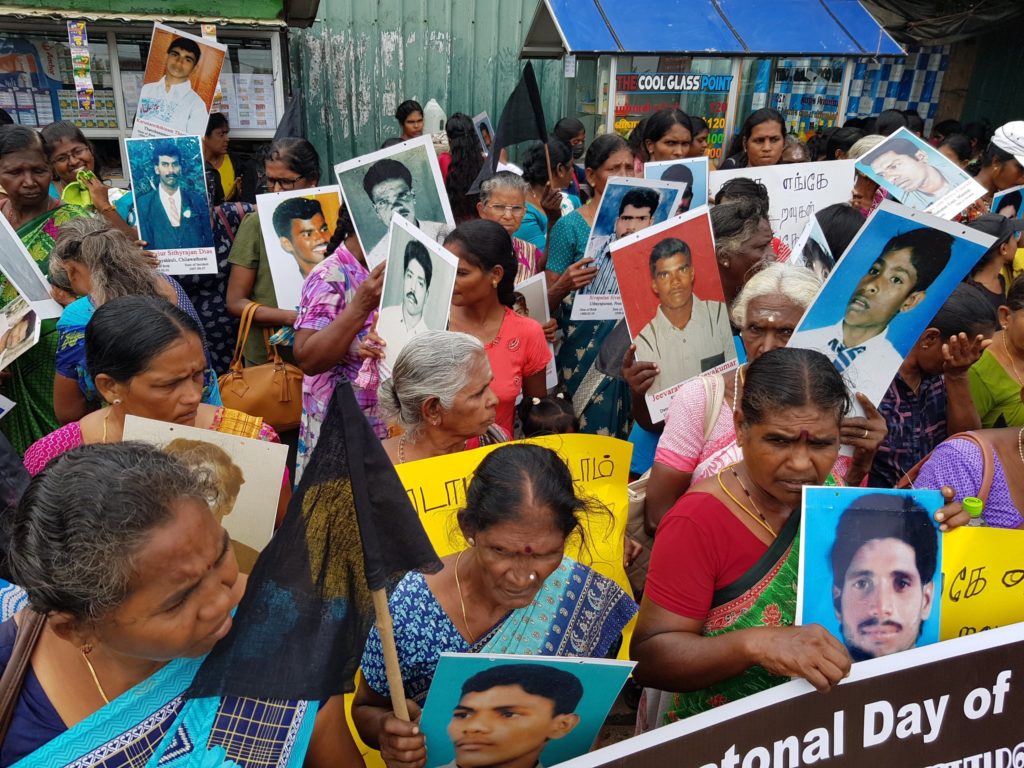 "Today there is a story that death certificates are going to be given to those who have disappeared. How do we get death certificates? People don't want to get death certificates for the missing unless it is proven. People fear that their children will be labelled as dead even if they are alive during the death certification process," says Thawasari from Killinochchi.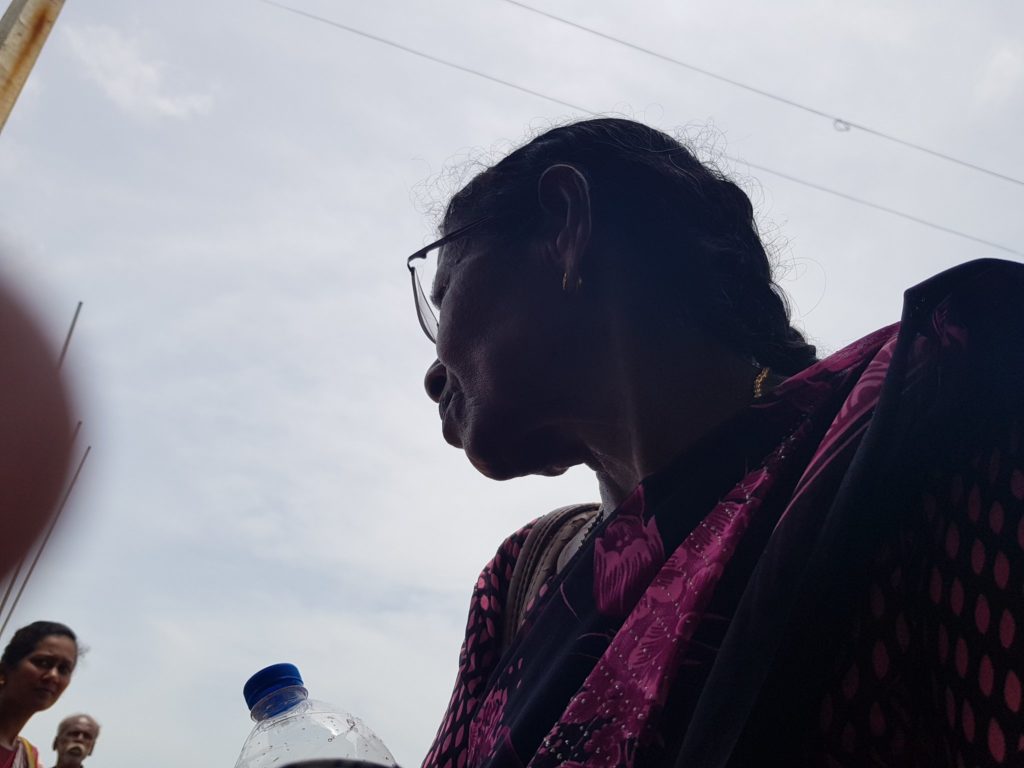 "The issue of missing persons is one of internal justice in this country. If the government does not intervene with strong political will to resolve the problem in a just manner, human rights and democracy that the government talks about will be empty words," says Sampath Samarakoon Editor of Vikalpa.