Editor's Note: These are excerpts from a long-form story on online harassment against women politicians – an issue which is not restricted to one particular party. In order to ensure attention to individual stories, we are publishing each individual story separately 
Initially, Bisliya, a women's rights activist based in Puttalam and researching on female participation in politics, didn't want to enter the arena herself. Her interests lay more in working to get more women elected in the first place. Yet one of her mentors submitted her name for nomination. She decided to pursue it, knowing full well the problems she would face as a result.
The initial list for her party in the relevant ward had no women on it. Bisliya made it through to the bonus list. 'In reality, no party is willing to give a seat to a woman' she says, noting the resistance from society and from male candidates within the party.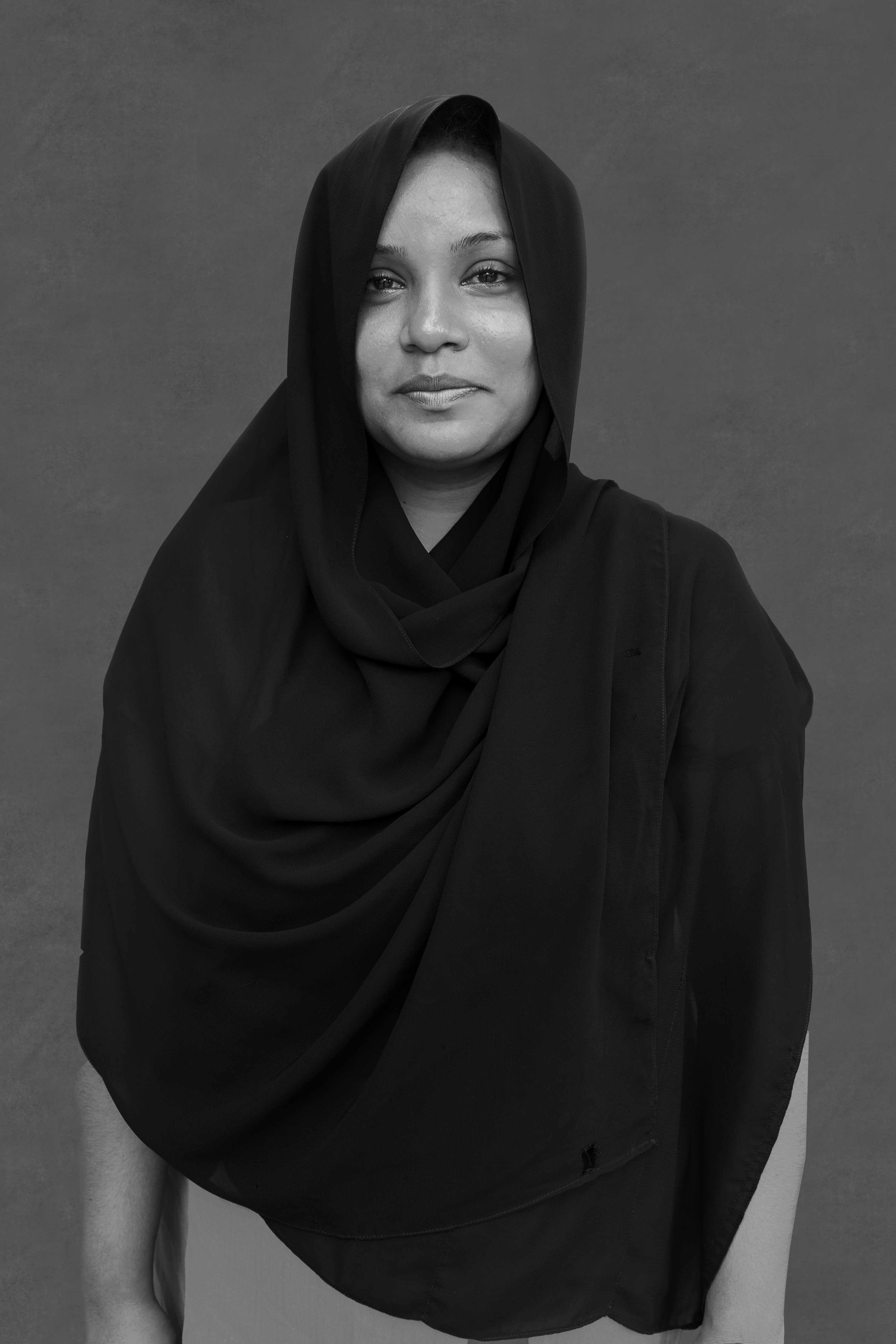 Bisliya says that the harassment she has faced includes the police, who barge into the homes of female candidates in the middle of the night. They accuse the women of printing counterfeit money, solely because they own a computer. They also make claims that the women possess weapons. When they protest, these candidates are told 'not to talk too much', she says.
A new dimension to this harassment is rapidly emerging with the emergence of religious clerics condemning female participation in politics. Several women's rights groups have dispatched letters to the Inspector General of Police in this regard.
Bisliya's phone is full of videos of these speeches.
"Niyas Moulavi makes speeches at various forums, stating that women who stand for elections are not true Muslim women. He accuses them of not having any respect for traditions and addresses the public in saying that they can't even be called candidates, they are 'loose women'" Bisliya says.
The speeches are distributed on Facebook and WhatsApp. One of the Moulavi's supporters or employees, a man named Hizney, does not fail to send her all these sermons directly to her on Facebook Messenger.
The moulavi's rhetoric is phrased to aggravate men, asking them if they are 'asleep' while their wives 'run around'. 'Support for me dropped after these videos started being shared. I'm lucky that my husband is supportive', Bisliya says.
In a sermon at the Thowheed Jama'ath, the same Moulavi said that 'women are supposed to be in hijab, in prayer in the house' and anything aside from this, politics by implication, surpassed the boundaries set by Islam for how a woman should behave. He lamented that while their husbands toil working hard in shops, women 'run around asking for votes', forgetting the characteristics of true Muslim women.
When the videos of those sermons begin circulating on Facebook and WhatsApp Bisliya is unsure of whether to respond to them. She has seen how any response made is usually taken out of context and doesn't want to risk it.
'I have only once responded to these messages,' Bisliya tells us. 'I asked; why didn't you make noise earlier? Look at all the widows in power – Chandrika, Ferial Ashraff, Anjan Umma; if your premise is that the country is going to lose all its traditions if women are in power, why didn't you leave back in the day when we had strong women in power? Why didn't you go to a country where laws restricting women are more stringent?.' She did not receive a reply to this message.
The spread of these sermons prompted three of the seven women running in this area to drop out, fearing attacks from the Moulavi's supporters and more critically, opposition from within their own families.
"I suspect that there is a political force that is pushing the Moulavis to act as they do," Bisliya says
Even when female candidates won seats, they did not receive a formal acknowledgment by their party. Where the party would usually hold a celebration for the male candidates who win, they asked the female candidates not to talk about it, and especially to refrain from posting it on their social media.
Bisliya's real worry is for the pushback she and fellow female officials will experience when the council begins their work. 'They try to cause a rift between the women elected – one Sinhala, one Tamil and one Muslim. They pass information to one or two but not all, so they will think one is being left out on purpose,' she notes.
'I didn't use Facebook a lot in my campaign because I didn't want political posts to mar the usual advocacy I carry out using it' Bisliya says, adding that being involved in politics interferes with her women's rights work and the voice she is able to have in both spheres vary greatly. She also worries that her social media output will be monitored and eventually controlled by the men in the party.
In a sermon, Basith Moulavi stated that women shouldn't post their names online, or their pictures. 'I don't believe in using a pseudonym though', says Bisliya defiantly 'And the person who misuses my information should be the one who is worried, not me.'
She adds that she receives many anonymous messages from unknown numbers but hasn't complained to the police; firstly because she says she doesn't have the energy for the hassle of pursuing a case, and secondly because she knows male candidates in the party will use the ongoing case as a tool against her.
Read the full story here.