Editor's Note: These are excerpts from a long-form story on online harassment against women politicians – an issue which is not restricted to one particular party. In order to ensure attention to individual stories, we are publishing each individual story separately 
Contesting under the UNP for the Arayampathy ward in Batticaloa, Jegatheeswaram Jeyachandrika, or Meena as she is known, counts the threats she has received on her fingers. There was the time people threw stones.
She complained to the Kattankudy police but no investigations followed.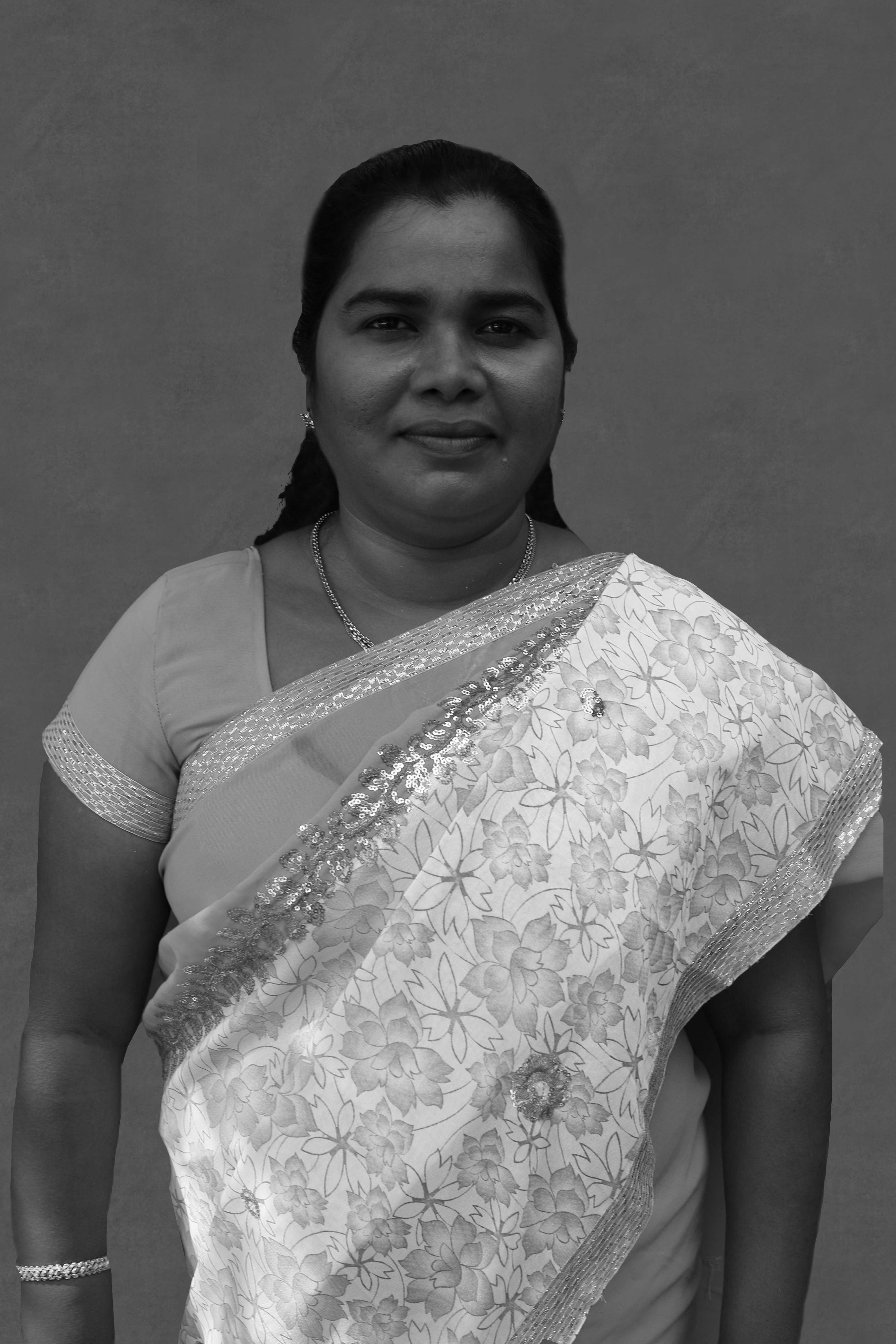 Then, there are the Facebook posts. She shows us one using a photograph of her in a group of men. Meena has been circled in red. "We opened some new shops that day, part of a collective project. This post implies that I was the mistress of one of the other ministers in that picture."
All of the women volunteering for her campaign left after this surfaced, presumably being afraid that they would be the targets of similar content if they continued to work with her.
"There is no safety for us", she notes, referring to herself and the many female candidates who have been subjects of targeted attacks like this, and worse, in the lead up to the Local Government Elections.
The edited photo of Meena was posted by someone with an unfamiliar name. She believes it could be a fake profile. Over the next few months, 'J. Anthony' was among those who made several posts attacking her. Meena feels that reporting a fake profile makes little difference. Once reported, that person could very easily just create another.
"Unless people take action, how are women to move forward?" she asks. She stresses that incidents like this only push women out of spaces dominated by men, politics being one of them, and asks 'shouldn't we be promoting equality?'.
Then, there were the fliers.
'This flier was printed and distributed in the area, even at religious places – it is two pages of information character-assassinating me, ten different points that misrepresent and outright lie about me.'
The fliers called her 'another person who has come to exploit the town.' They implied that she was a sex worker, for getting assistance on her campaign from a politician named Ameer. They accused her of taking Tamil land and giving it to Muslims in a nearby village. They ask her brother if he doesn't feel ashamed for the work that she does. They even ask why she is still alive, and warn other women, especially young women, that she is misleading them.
However most hurtful to her are the attacks on her second husband and immediate family, implying she is an unfit candidate because of them. Her brother was forcibly recruited by the LTTE. Then, there is the loss of her children and first husband.
"I lived in Navalady, and lost all three of my children to the tsunami. My husband and I both attempted suicide, and he died. I spent a year in hospital after that' she tells us. "My family didn't support me when these accusations surfaced, and I'm sure they didn't vote for me on Election Day."
Most devastating of all, there have been allegations that her long stint in hospital was simply a political tool – a bid to get sympathy votes.
Meena notes that there are women who are against her solely because she got into politics. "I have worked for women in about 150 different communities. I carry out awareness sessions on how they can make themselves self-sustaining with small businesses, advice them how to manage finances." She donates small household items and occasionally animals for husbandry that allows them to start their own home ventures. She also gives counselling to women who just need someone to talk to. "All my work is with good intentions."
The series of attacks against her began when nominations were taken. She sent a letter to the Election Commission detailing all of it, but has not received a response. "I myself need counselling, after all of this."
The traditional gender roles ascribed to Tamil women by conservative communities collide head on with Meena's political and social work. Women are expected to be 'quiet housewives who keep their head down'. Those who speak out, who have career ambitions and seem to be modern' are instantly targeted.
"I expected nearly a 1000 votes. Because of the slander and harassment in real life, that number fell by more than half. Now, I'm left with my 333 votes, and a file full of printouts of the harassment that I have received online" she says, noting the double standards in society's reactions to female and male politicians. A candidate contesting in the area is accused of murdering his wife, she says, yet all these vicious attacks are directed against the women candidates running for office, solely because they are women.
Then there are the speeches made against her, broadcast on loudspeakers in the area and the group of men on motorbicycles who surrounded her as she was coming home one day. That makes five different types of harassment, she says, both online and off.
Meena stresses that women must be afforded some forms of security and protection against harassment, especially when participating in politics. These challenges take an immense amount of courage and stress to weather. She says "I'm now questioning, if I am actually capable of making any change."
Read the full story here.