For children living in Spring Valley estate, close to Badulla, the day begins at 5:30 am, when they begin to get ready for the bus to school. The bus leaves at 6:20 am and travels for 3 kilometres. From there, it's another 2 kilometre walk to the Spring Valley Tamil Maha Vidyalaya. The Vice Principal says a few of the children walk the entire way – a journey of around one and a half hours.
This is still better than the plight of schoolchildren attending Old Peacock Tamil Vidyalayam, Gampola, according to its principal, S Rajaram. Some schoolchildren here have to travel as far as 12 kilometres. The farthest estates, perched high up in the hills, are inaccessible by vehicle as the roads are so bad. Due to this, many of the children have to walk a large part of the journey. There are buses along the route, but children have to get up very early to make one bus, or risk being late for school. Many of them choose to walk home to save money – some of them walk between four or five kilometres a day.
S Rita*, an estate worker from Maskeliya says her children have to travel 6 kilometres for school – and that includes children in Grade 1, aged 6 or 7. Often, children have to take a three-wheeler to get to school, which can cost as much as Rs. 1,000 a month, she says. Rita's eldest daughter is studying for her Advanced Level examinations in Norwood School. She has to travel around 3 kilometres by bus, and this costs money.
"Often, I only have about Rs. 4,000 or Rs. 5,000 remaining from my salary at the end of the month. I have to make do with this to somehow pay off school expenses. Meanwhile, everyone talks about free education, but you still have to make donations, to get your child into school."
This story, tracking barriers to accessing education for children living on estates, was compiled on Adobe Spark. Click here to view it in full, or scroll below: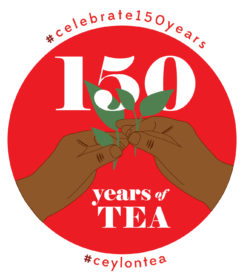 To view the rest of the series, click here.