Picture courtesy Sri Lanka Brief
On October 29, reports surfaced on social media that corporation Dialog and the Sri Lankan Army were "not fully cooperating" with missing journalist Prageeth Eknaligoda's case.
The issue first surfaced on Twitter.
It is unclear why Dialog, a private corporation, was not cooperating with authorities on the case. Groundviews initially voiced these concerns to a ClubVision representative.
When this drew no response, Groundviews flagged the issue on social media, posting questions on their corporate / official Facebook page.
The comments were promptly deleted by Dialog's social media team. Below are screenshots of the comments posted, before subsequent deletion: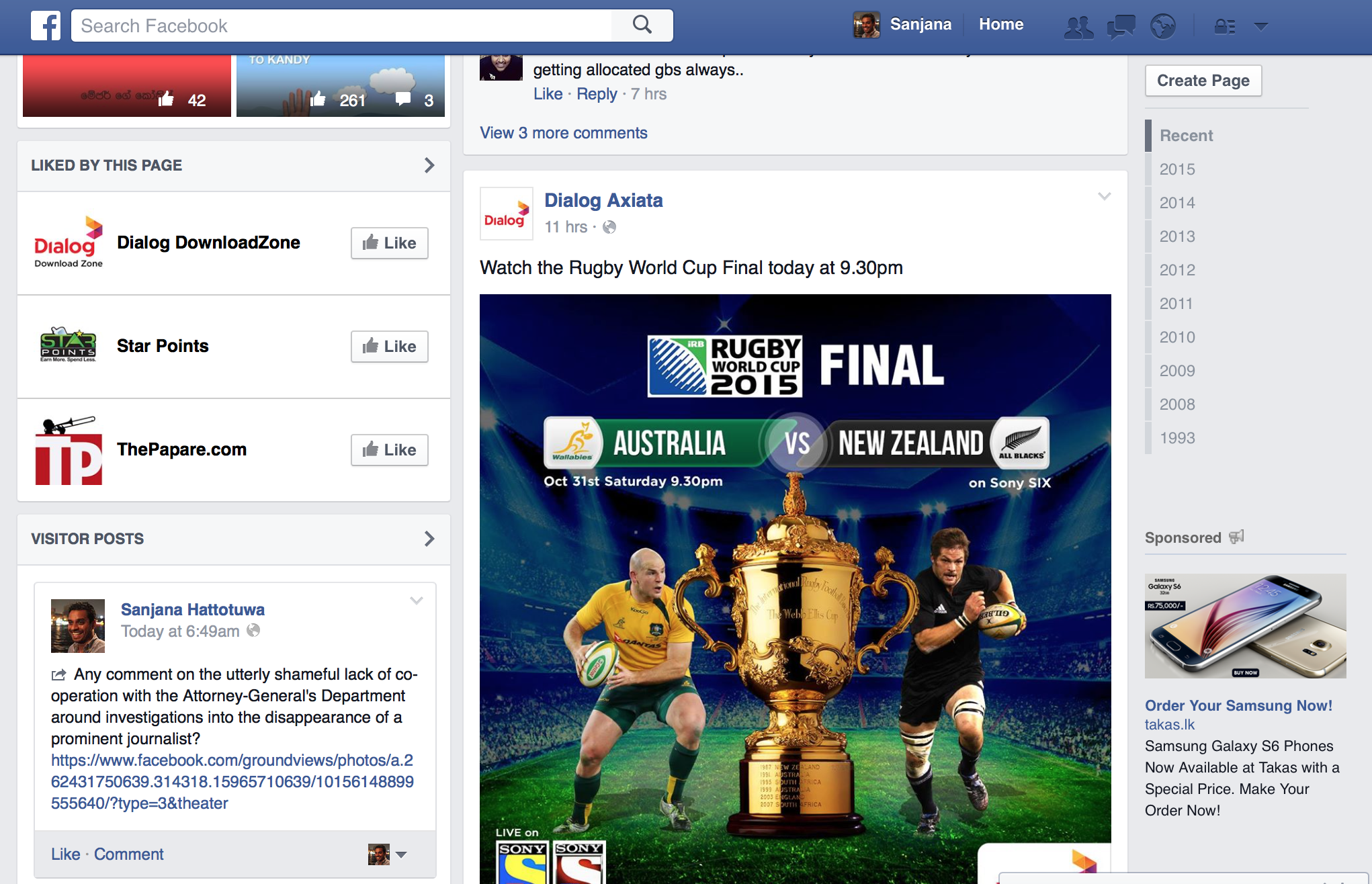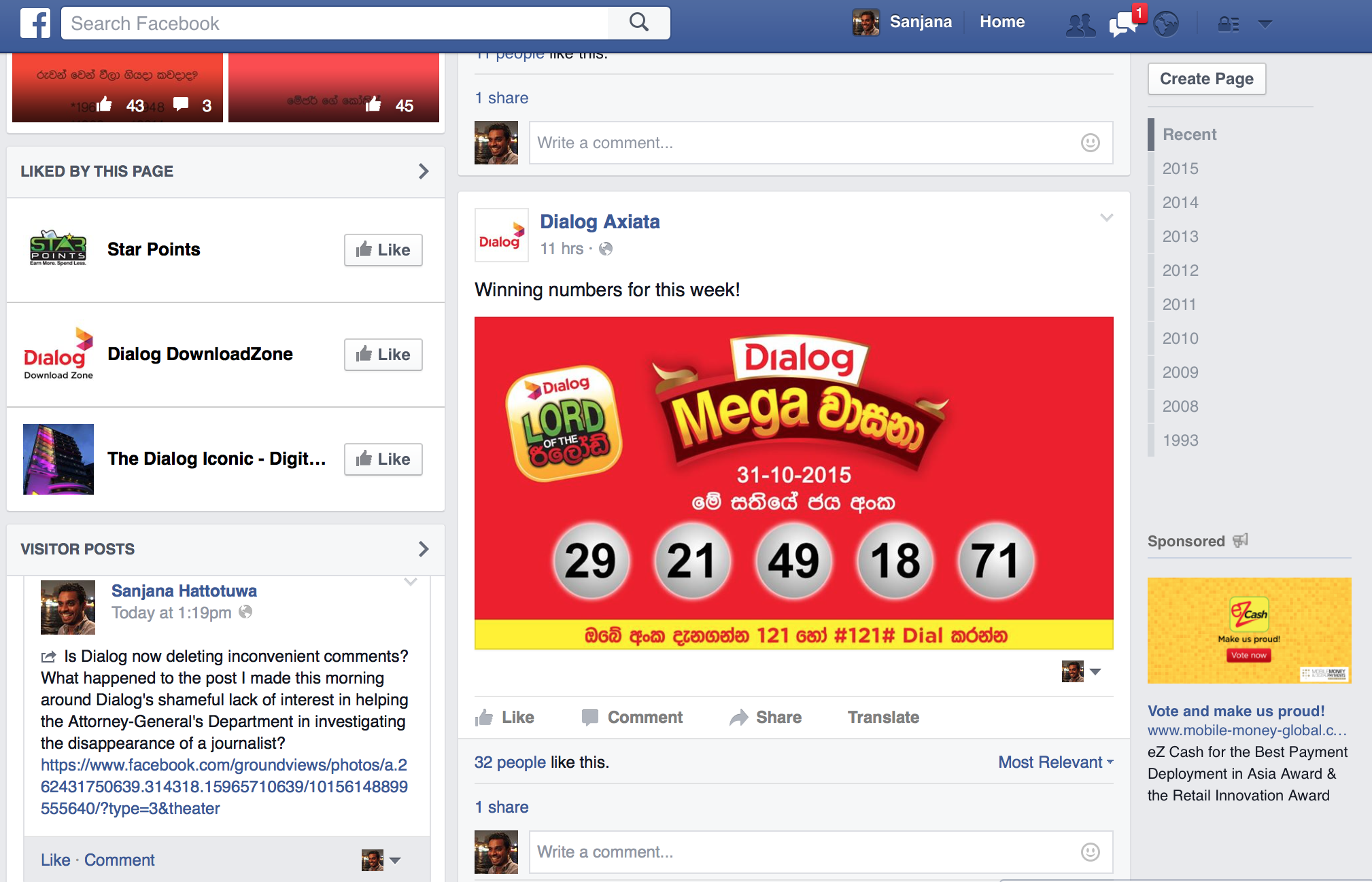 Following this, Groundviews reached out to a spokesperson from Dialog, who had this to say:
"Dialog has and continues to provide its fullest cooperation to Law Enforcement Agencies and the Courts of Sri Lanka in the discharge of their duties. This uncompromised level of support provided by the Investigations Division of the company is extended without exception to all matters on which assistance is requested."
This statement however, seems to run counter to the deletion of the comments made by Groundviews on Dialog's Facebook page. This is particularly disturbing, as it suggests active intervention to contain, control and censor inconvenient comments and inquiries, contrary to the spokesperson's claim of company cooperation.
The Attorney General's Department was unavailable for comment.
This isn't the first time Dialog has been the centre of controversy.
The 2014 Freedom House report on Freedom on the Net saw Dialog CEO Dr. Hans Wijesuriya denying the existence of comprehensive surveillance apparatus in Sri Lanka. However, he also agreed that telecommunications companies "have to be compliant with requests from the Government."
In light of this comment, the news reports on the Prageeth Eknaligoda are ironic, to say the least. However the Dialog spokesperson when contacted denied that the company was doing anything to block ongoing agencies.
Since then, the incident has already faded out of public memory. The investigation into Eknaligoda's case is continuing. Recently, wife Sandya expressed hope that the case would be resolved and said she had the full faith in the CID's powers.
She also said that the Army had not cooperated thus far with the investigations in a recent interview to mark November 2, the International Day against Crimes of Impunity against Journalists.