In 2010, during the last Presidential Election campaign in Sri Lanka, Groundviews visualised the manifestos of Sarath Fonseka and Mahinda Rajapaksa. Using the visualisations, we were able to draw interesting differences between the manifestos of the two leading candidates at the time.
We did this for Maithripala Sirisena after he released his manifesto last week (download the manifesto in English here).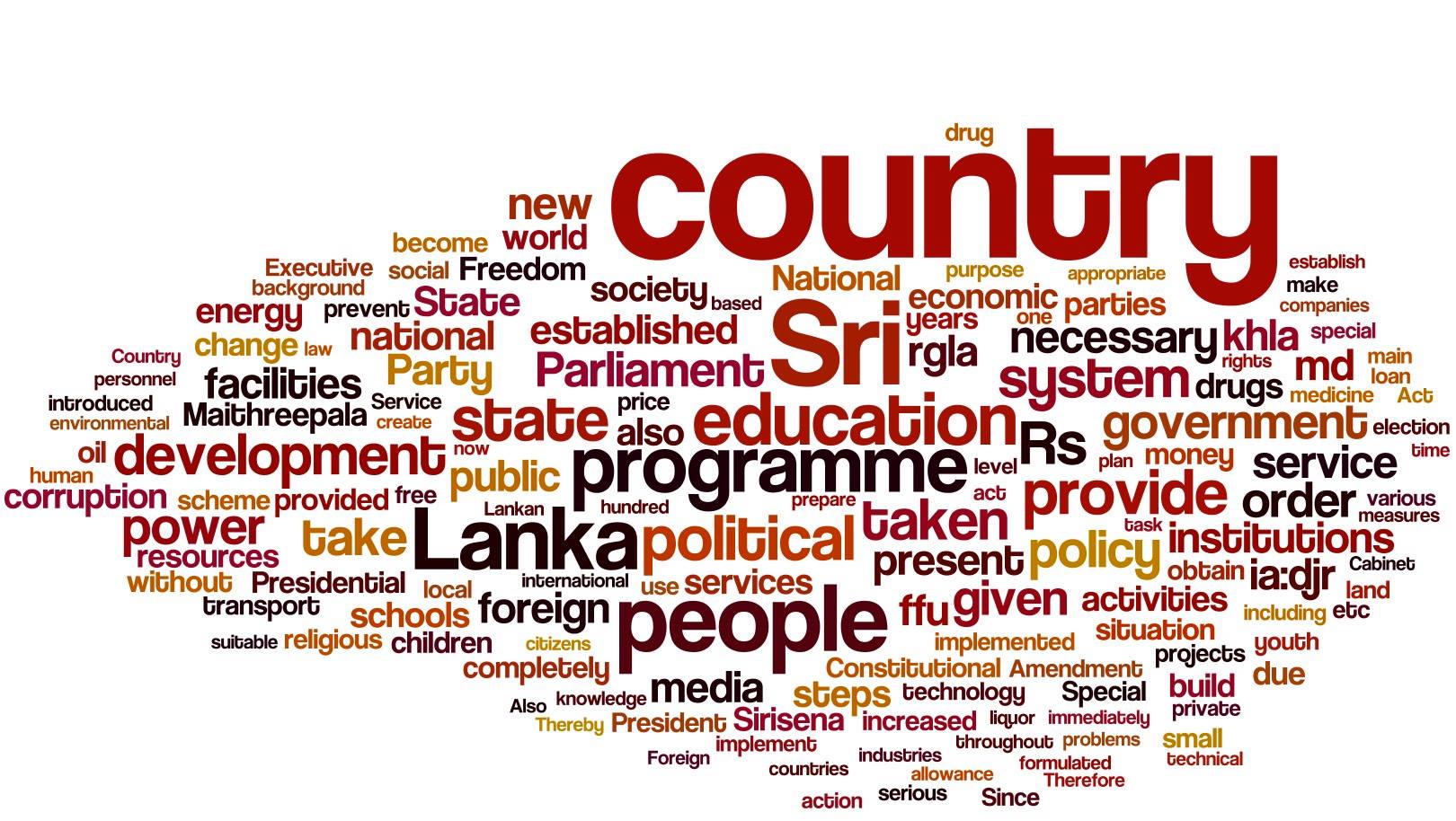 With the release of the English version a day or two ago, we can also now do this for Mahinda Rajapaksa's 2015 manifesto.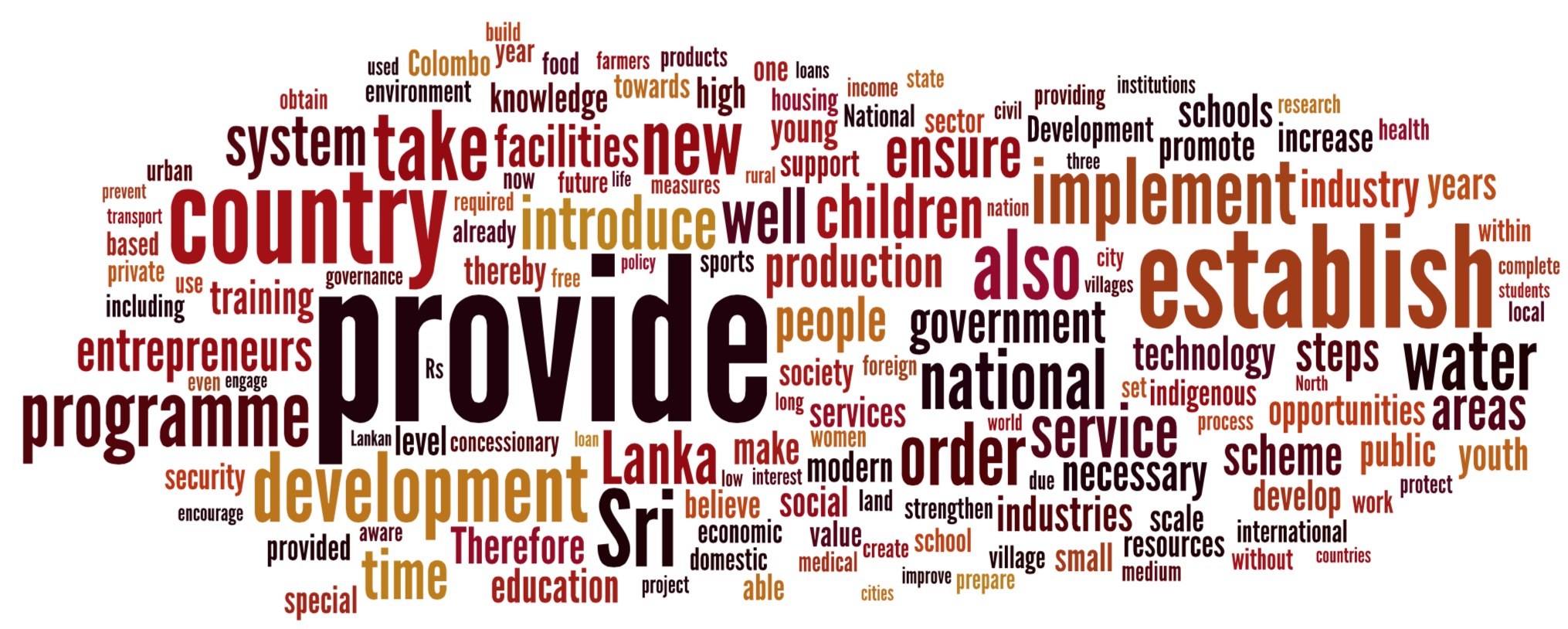 The 'country' weighs heavily in the manifestos of both candidates, but more so in Sirisena's. For the incumbent, there's a lot of emphasis on 'providing' as well as 'establishing' various things and benefits. For the Presidential hopeful, there's an emphasis on various 'programmes' for the 'people'. 'Programmes' also feature a lot in the Rajapaksa manifesto. A key difference is the emphasis on 'education', which features prominently in Sirisena's manifesto, perhaps mirrored in the emphasis on 'children' in Rajapaksa's manifesto. In Sirisena's manifesto, there is repeated mention of 'political' in the context of the culture he wants to establish and constituent parties in country's polity. Found on 53 of Rajapaksa's 109 page manifesto, the word 'national' features prominently in the context of security, development and industry.
The visualisations are interesting for not only what's featured and prominent, but also for what's missing and silent in the manifestos of both candidates.
What do you think of both manifestos?