Groundviews was able to obtain from Digital Globe imagery around the aftermath of the Koslanda landslide. The following image was the area as it was on 30th May 2012.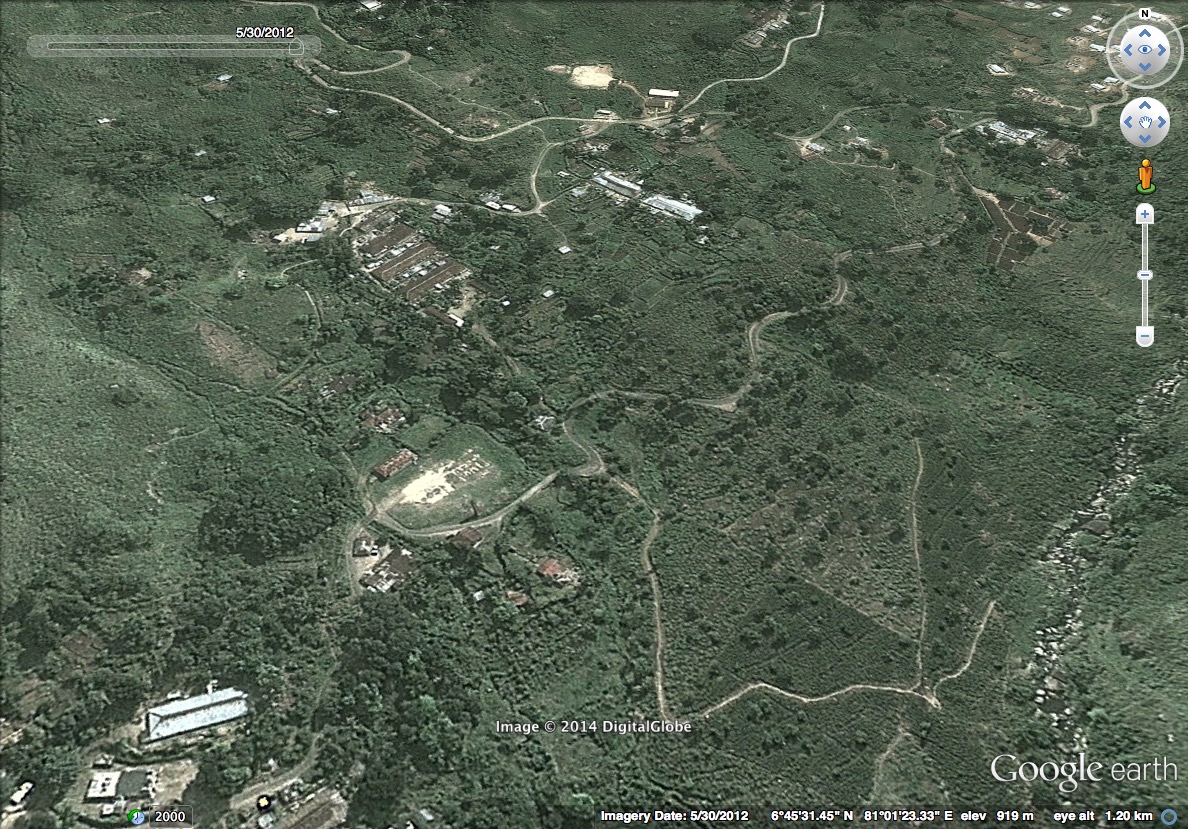 The following image was taken after the landslide by Digital Globe satellites.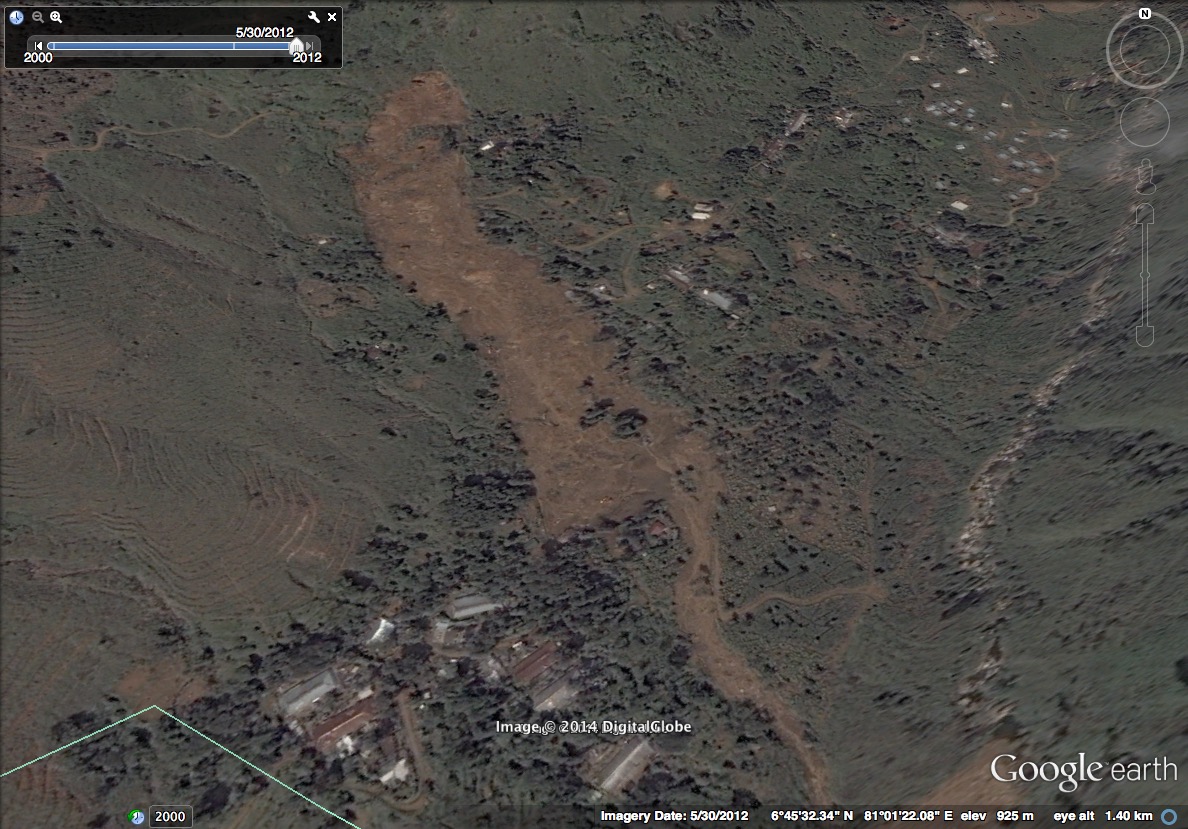 A rough Google Earth based measurement puts the length of the landslide at around 855m.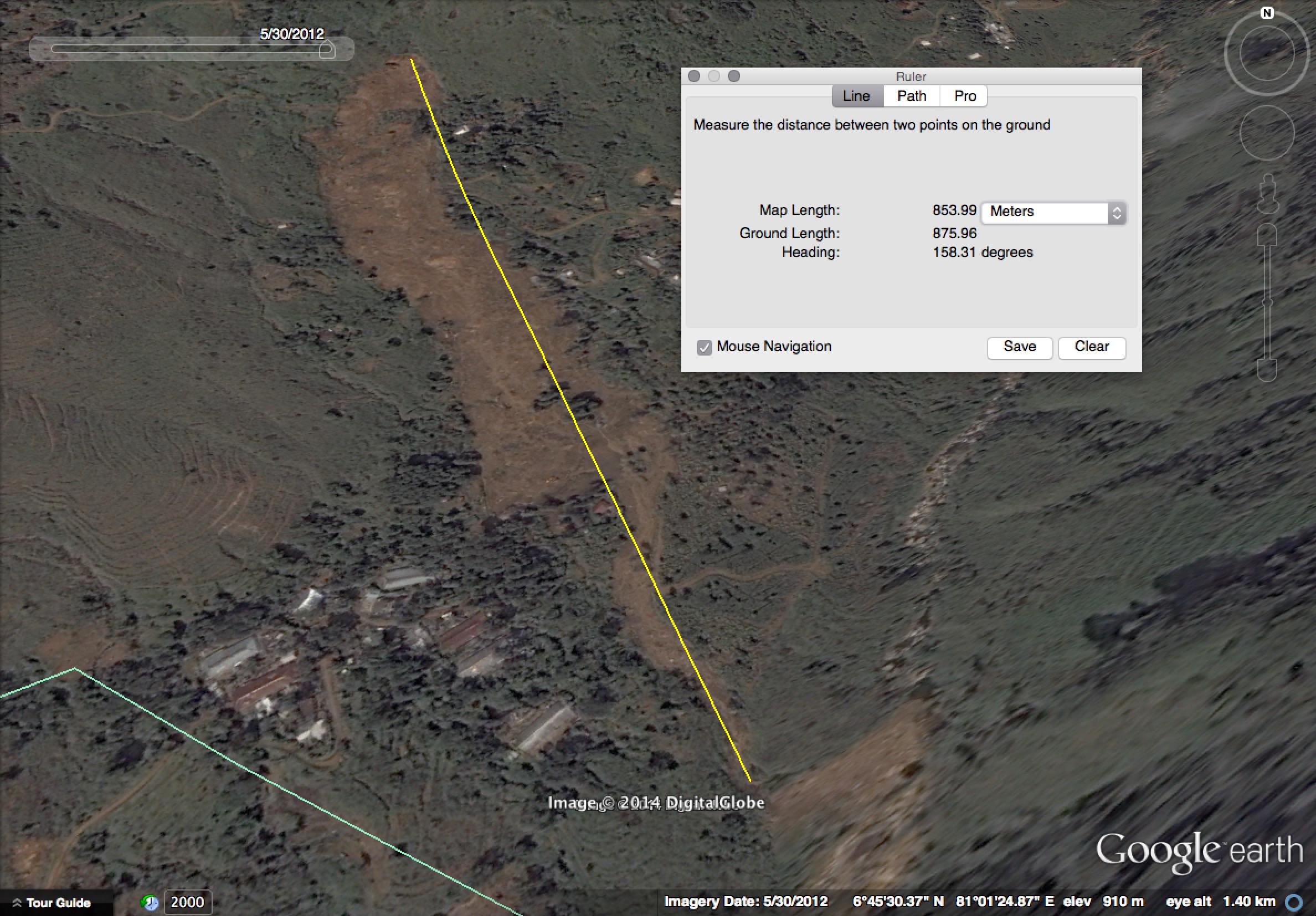 Download the KML here. Once downloaded, you can see the landslide if you search for these lat/lon coordinates: 6.7576, 81.02352.
For compelling on the ground photography around the landslide's aftermath, click here.