Image courtesy Floating Space production of 'My Other History'
During the summer of 2010 I was tasked to assist a foreign post graduate student to conduct her research on Sri Lanka's post war theatre. As part of this research we interviewed around 20 theatre practitioners from the English and Sinhala theatre in Colombo to encapsulate how the theatre and its practitioners are responding to the contemporary political issues in the post-war context and the to obtain their opinion on the state of theatre in Sri Lanka. We also went to see some of the Political Theatre performances staged in Colombo to observe what's been portrayed and discussed in contemporary Political Theatre. My colleague went back to her university after completing her three month research in Sri Lanka in September 2010. Thereafter I continued to follow and observe Political Theatre in Colombo and managed to attend a considerable amount of productions staged from 2010 to 2014 for my post graduate research paper. This article is based on my research and observations on Political Theatre in Colombo over the last five years.
Emergence of Political Theatre in Sri Lanka
Political Theatre as defined by Michael Kirby is "a performance that is intentionally concerned with government that is intentionally engaged in or consciously takes sides in politics."[1] Accordingly it is a form of theatre which constructively engage with political ideas and concepts with an intent to attack or support a political position, explicitly refers to contemporary government problems and issues and point out institutions and aspects of government that require change and attempts to change beliefs and opinions of the spectator. [2] 
Secular Theatre is relatively a recent phenomenon forSri Lanka. It was during the late 19th century when Sri Lanka was under colonial rule that secular theatre tradition emerged in the country under the influence of 'Nurthi' players from India and 'Fourth Wall Proscenium' theatre from the west.[3]
During the early decades of 20th century, contribution of several university professors namely; Professor Ludovick and Professor Sarachchandra saw the establishment of an authentic theatre tradition in Sri Lanka.[4] Professor Ediriweera Sarathchandra, considered as the father of 'authentic Sinhala theatre', blended elements from folk rituals and dance-drama tradition with Western theatre techniques and stage craft to create a new genre of theatre which had an immediate and wide appeal that cut across class barriers.[5] Thereafter theatre began to be produced in Sinhala and English streams.
From the early 60s with the emergence of young playwrights such as Henry Jayasena, Dayananda Goonawardana, Saiman Nawagattegama and Sugathapala de Silva the focus of Sri Lankan theatre shifted from depicting 'universal human problems' to discussing 'burning socio-political problems' of contemporary society, paving the way to the development of Political Theatre in Sri Lanka.[6]
Today 'Political Theatre' is among the leading theatre[7] forms performed in Sri Lanka after Commercial Theatre. It is produced in both Sinhala and English languages to a vibrant audience consisting of elites, government and opposition politicians, intellectuals, policy makers, university students, government servants, journalists and rights activists. In my observation bulk of Sri Lanka's theatre including 'political theatre' is produced and premiered in Colombo: the capital of Sri Lanka and the central hub for political, economic, and social activity due to the fact that it possesses the majority of physical and human resources required for Political Theatre to sustain its functions.
Mapping Prospects and Challenges for Post War Political Theatre
Five years since the end of the war, the situation of Sri Lankan theatre has considerably improved with increased theatrical activity in Colombo, its epicenter. In my observation the number of theatre productions has dramatically increased over the last five years compared to at the height of the war during in 2006-2009. According to the online calendar on theatre performances in Colombo, from March 2013 – September 2013 an average of five plays have been staged in Colombo every month.[8] There has been an increase in theatre/stage drama performances outside of Colombo. Earlier, theatre performances largely took place in Colombo. Following the end of the war, the number of theatre performances in outstation especially of Sinhala theatre has increased.
The theatre appears to have benefitted from the ongoing economic and infrastructure development in Colombo. "The Nelum Pokuna Mahinda Rajapaksa Theatre", a modern fully equipped state of art performance center was opened by the government in December 2011.[9] Although this center is specifically built for large scale theatrical productions, it is hardly used for Political Theatre performances. While one reason for this is the high rates that would need to be paid as rent, another is the unsuitability of the venue for small/medium scale theatrical productions which constitute the majority of theatre productions.[10]
Participation of youth as actors, critics and spectators has increased for theatre in general. At the same time the interest of audience for Political Theatre has also increased over the past 2 years.[11] Electronic media as well as social media have been increasingly employed as tools to publicize on theatrical plays.
The numbers of English and Sinhala Political Theatre productions have also increased since the end of war in May 2009. These productions vary from original plays to adaptation of foreign plays. English Political Theatre has recently focused on devise theatre.
Yet these prospects are overwhelmed by the challenges faced by the Political Theatre. These challenges as flagged by theatre practitioners during interviews include: Dearth of financial support, lack of state support for theatre, limited physical and human resources, censorship, lack of playwrights, language issues, audiences' limited interest for theater which focus on serious socio-political issues and lack of critical reviews.
A considerable number of Political Theatre productions are self-funded[12] while some productions secure financial support through corporate sponsorships and Non-Governmental Organization (NGO) funding. Whilst corporate sponsorships and state assistance in terms of funding continue to be limited for Political Theatre, it has managed to secure NGO funding, although it is not consistent.[13] Corporate sponsorships are mostly channeled towards commercial theatre which has a comparatively larger audience. According to a theatre Director "if you are not doing western musicals or comedies or adaptations of Shakespeare with pop music, no one is really interested in funding you."
In terms of State assistance there is no official State Body to fund theatre. Matters pertaining to the subject of theatre come under the Department of Cultural Affairs which comes under the purview of the Ministry of Cultural Affairs.[14] The Department's role on to theatre is limited to organizing the State Drama Festival, Youth Drama Festival and Children's Drama Festival annually.[15] The winning play of the State Drama Festival is awarded prize money and this is the only way financial support is channeled towards theatre by the state.[16] Participation for this festival is limited to Sinhala and Tamil theatre and therefore English theatre is excluded thereby preventing it from showcasing their work and accessing an audience and financial support.[17]
Lack of financial support is further complicated by the limited audience for Political Theatre which impacts on the remuneration earned from ticket sales. As a result of financial constraints theatre companies' struggle to pay their actors which makes it increasingly difficult for theatre actors to establish themselves professionally. Majority of the actors who work for theatre companies in Colombo are engaged in other jobs, which limits their availability to freely take part in theatre productions.
Censorship is another critical issue. Political Theatre practitioners face censorship in two folds; 1) Censorship by the Public Performance Board (PPB) of Sri Lanka also known as the 'censor board' and 2) Self-Censorship. If a theatrical performance is to be staged publicly, with media publicity and ticket sales the law mandates the script of the performance to be approved by the PPB. The PPB reportedly does not have clear-cut guidelines or criteria for approval of scripts and this creates confusion among play wrights and Directors on whether their scripts will be approved or not. In April 2011 few lines of the script of 'My other history' staged by Floating Space were censored by the PPB. The lines referred to an air raid in Jaffna in the 80's by Sri Lankan Air Force. The PPB banned the fourth edition (part 4) of the popular political farcical 'Pusswedilla' in November last year on the basis that the play was critical of the 2013 Common Wealth Summit hosted by Sri Lanka. The ban was later revoked following the intervention of President Rajapaksa. Coupled with this is the self-censorship of theatre practitioners working on critical political issues largely instigated by the absence of media freedom and the lack of space for the dissent in the country.
In the post war context theatre continues to be divided along language lines. Under the Official Languages Policy enshrined in the present Constitution[18], official status is given to Sinhala and Tamil languages and English is recognized as a link language. Yet education continues to be offered in the mother tongue which is either Sinhala or Tamil. Hence most people are not fluent in the link language. A similar situation is witnessed in post-war theatre where it is divided on the basis of language. Most English theatre practitioners are not fluent in Sinhala or Tamil and Sinhala practitioners are not fluent in English or Tamil. The audience for English theatre is limited to a niche in Colombo thus limiting their potential to reach a wider audience. On the other hand due to their limited knowledge on the language, Sinhala theatre practitioners do not participate in English theatre. Hence the language has made collaboration between English, Sinhala and Tamil theatre practitioners difficult further limiting the potential of Political Theatre to meaningfully engage in contemporary political issues.
Finding talented playwrights having the grip on language with a capacity to frame contemporary political issues into a thought provoking script continues to be a challenge for Political Theatre especially for English Political Theatre. Theatre companies have tackled this issue by venturing into devised plays as well as adopting foreign scripts which are relevant to the contemporary political context.
Drawing the Spotlight on Reconciliation: the Response of Political Theatre
In the post war context, the focus of majority of Sinhala and English Political Theatre productions have been on power, authoritarianism, state corruption, absence of rule of law, nepotism and media freedom. Dramatists like Rajitha Dissanayake and Dharmasiri Bandaranaika have been at the forefront of drawing the spotlight on these issues through their thought-provoking plays such as Apahu Herenna Behe (No return), Bakamoona Weedi Basi (Owl on the street), Weeraya Marila (The hero is dead) by Rajitha Dissanayake and Ekadipathi (The Dictator) and Makarakshaya (The Dragon) by Dharmasiri Bandaranaika. In my observation these issues are not contextualized with the ethnic conflict or with the civil war and their engagement with the issue of reconciliation have been very limited.
A handful of Political Theatre productions have drawn the spotlight on reconciliation as a theme, making reference to Sri Lanka's ethnic conflict and the civil war. The Travelling Circus adevised theatre piece performed in November 2009 by the Mind Adventures Theatre Company was a satire based on internally displaced people (IDPs) living in a camp.[19] This was staged at a time when among civil society there was an ongoing discussion on the problems faced by Internally Displaced Persons (IDPs) living in camps and welfare centers. The matter was seen as highly controversial but at the same time served as a vehicle for those in Colombo to conceptualize the firsthand experiences of war. In addition to the IDPs, the play also discussed 'ethnic divide' and 'collateral damage of war' in the context of Sri Lanka's civil war.[20]
Ada Wage Dawasaka Antigani (A Day like Today Antigone) an adaptation of the classic Greek play, Antigone was staged in October 2010 by the Academic Players of University of Kelaniya. The play set in a post-war period in Greece narrates a story of a 'king who is maddened by excessive power'.[21] It encapsulates the conflict between the man's law and the law of nature and boldly takes on the notion of 'patriot' and 'traitor'.
In April 2011 Colombo saw the staging of two English Political Theatre pieces: Rondo by the Mind Adventures Theatre Company and My Other History by Floating Space based on the theme reconciliation.[22] The two productions were created through a grant from the Sunethra Bandaranaika Trust.[23] Rondo, a devised play narrates a story of an allegorical tale of a town that chooses to isolate itself from the world after an act of violence. The play advocates for a shared future among diverse communities shaped by shared history. My Other History 'is an intimate account of a mother's attempts to share her memories of a life that no longer exists with her son and of a father's struggle to move on.'[24] It captures 'the history of a people denied of land, memory and life in the context of Sri Lanka's ethnic conflict.'[25] As noted by its producers, 'the play attempts to explore the idea of reconciliation as a moment of remembrance, a process of letting go, an act of listening as much as that of confrontation.'[26] Ariel Dorfman's Widows staged by Stage Light & Magic Inc. in November 2012, 'depicts a quiet rebellion of a group of peasant women whose husbands, sons and fathers have disappeared into the deadly maw of the military junta fighting on behalf of a rich oligarchy.'
These productions have attempted to address unanswered questions by the relevant authorities in the post war context. Productions such as My Other History and Rondo have used their theatrical space to promote the idea of a 'common identity' and a 'shared history'; aspects which have not been focused by the government's reconciliation process. Similarly, Widows revolves around disappearances, torture and extra-judicial killings that have taken place during a civil conflict. These are some of the burning issues faced by the people in Sri Lanka's war affected areas that have not been answered. Therefore, Political Theatre has the potential to meaningfully engage and to advocate for reconciliation. Apart from Widows, all three English Political plays (this includes Travelling Circus) have been performed to smaller audiences consisting of at least 100 people. Due to limited funding and audience, these plays hardly go for a re-run. Hence these productions have not been able to reach a larger audience and to advocate their political message.
A critical gap in Sri Lanka's reconciliation process is the limited utilization of creative arts such as theatre to promote and address reconciliation in the post-war context. As noted by Ogu-Raphael if theatre is utilized to its full potential it "can create the awareness that conflict is antithetical to societal progress and development by helping the people to understand issues through metaphoric communication and providing a communal experience which relates the individual to groups and the groups to the forces controlling the society." [27] In fact the final report of the LLRC underlines the "importance of cultural affiliations in the process of national reconciliation"[28] as well as the need to promote "greater understanding among the communities" through theatre.[29] The Political Theatre despite having a great potential to engage in contemporary politics, continues to struggle with the challenges above mentioned, which have limited its ability to respond to reconciliation. Media Freedom in Sri Lanka continues to be supressed where dissenting media outlets and personnel continue to be threatened and harassed by the government and military. The notion of 'patriots' and 'traitors' coupled with Sinhala nationalism and religious extremism continue to prevail. Unless these issues are addressed by relevant stakeholders, Sri Lankan Political Theatre will not be able to play a proactively role in Sri Lanka's reconciliation process.
References
[1] Michael Kirby On Political Theatre, The Drama Review: TDR, Vol. 19, No. 2, Political Theatre Issue (Jun., 1975), pp. 129-135, The MIT Press.
[2] Ibid
[3] Ranjani Obeyesekere, The Sri Lankan Theatre in the Past Two Decades, Marga Institute, Colombo, 2001.
[4] Ibid
[5] Ibid
[6] Michael Fernando, Theatre in Politics and Politics in Theatre:Sri Lankan Experience Since Independence, Sri Lanka Journal of Social Sciences 1999 22 (1&2): 63-76.
[7] Chandanie Kirinde, Looking at Relationships in Love and Politics, Sunday Times, 28 July 2013.
[8] See www.stagedrama.lk (accessed on 25 September 2013)
[9] Official website of the Nelum Pokuna Mahinda Rajapaksa Theatre- www.lotuspond.lk (accessed on 25 September 2013)
[10] Nadie Kammellaweera, Has your stand on Nelum Pokuna Changed? (Translated from Sinhala), Vikalpa, 29 June 2013, http://www.vikalpa.org/?p=16358 (accessed on 28 September 2013.)
[11] Interview with Rajitha Dissanayake, 2013
[12] Interview with Rajitha Dissanayake 2010
[13] Interview with Rajith Dissanyake and interview with Nadie Kammellaweera. 2010
[14]See http://www.cultural.gov.lk/web/index.php?option=com_content&view=article&id=68&Itemid=73&lang=en (accessed on 28 September 2013)
[15] Ibid
[16] Interview with Prof.Neloufer de Mel 2013
[17] State Drama Festival 2012 – 2013 From 14th February onwards,http://culturaldept.gov.lk/web/index.php?option=com_content&view=article&id=121%3Astate-drama-festival-2012–2013-from-14th-february-onwards-&catid=3%3Anews-a-events&Itemid=70&lang=en (accessed on 28 September 2013)
[18] Chapter IV, The Constitution of the Democratic Socialist Republic of Sri Lanka, 1978.
[19] More from the Circus, Sunday Leader, http://www.thesundayleader.lk/?p=1800 (accessed on 27 September 2013)
[20] The Travelling Circus: A different take on IDPs in Sri Lanka, Groundviews, 23 November 2009, http://groundviews.org/2009/11/23/the-travelling-circus-a-different-take-on-idps-in-sri-lanka/ (accessed on 28 September 2013)
[21] Academic Players presents great Greek plays, Sunday Times, 12 October 2012.
[22] Smriti Daniel, The curtains open on reconciliation, Sunday Times, 27 March 2012.
[23] Ibid
[24] Ibid
[25] Production: My Other History, Floating Space, http://www.floatingspace.org/2012/06/my-other-history-2/ (accessed on 28 September 2013)
[26] Ibid
[27] Ifeanyi Ogu-Raphael, The Medium of Theatre as an Alternative Conflict Resolution Mechanism: A Case for the Niger Delta,2009.
[28] 'Report of the Commission of Inquiry on Lessons Learnt and Reconciliation', Official Website of the Government of Sri Lanka, 8.278 http://www.priu.gov.lk/news_update/Current_Affairs/ca201112/FINAL%20LLRC%20REPORT.pdf
[29] 'Report of the Commission of Inquiry on Lessons Learnt and Reconciliation', Official Website of the Government of Sri Lanka, 8.277, http://www.priu.gov.lk/news_update/Current_Affairs/ca201112/FINAL%20LLRC%20REPORT.pdf
###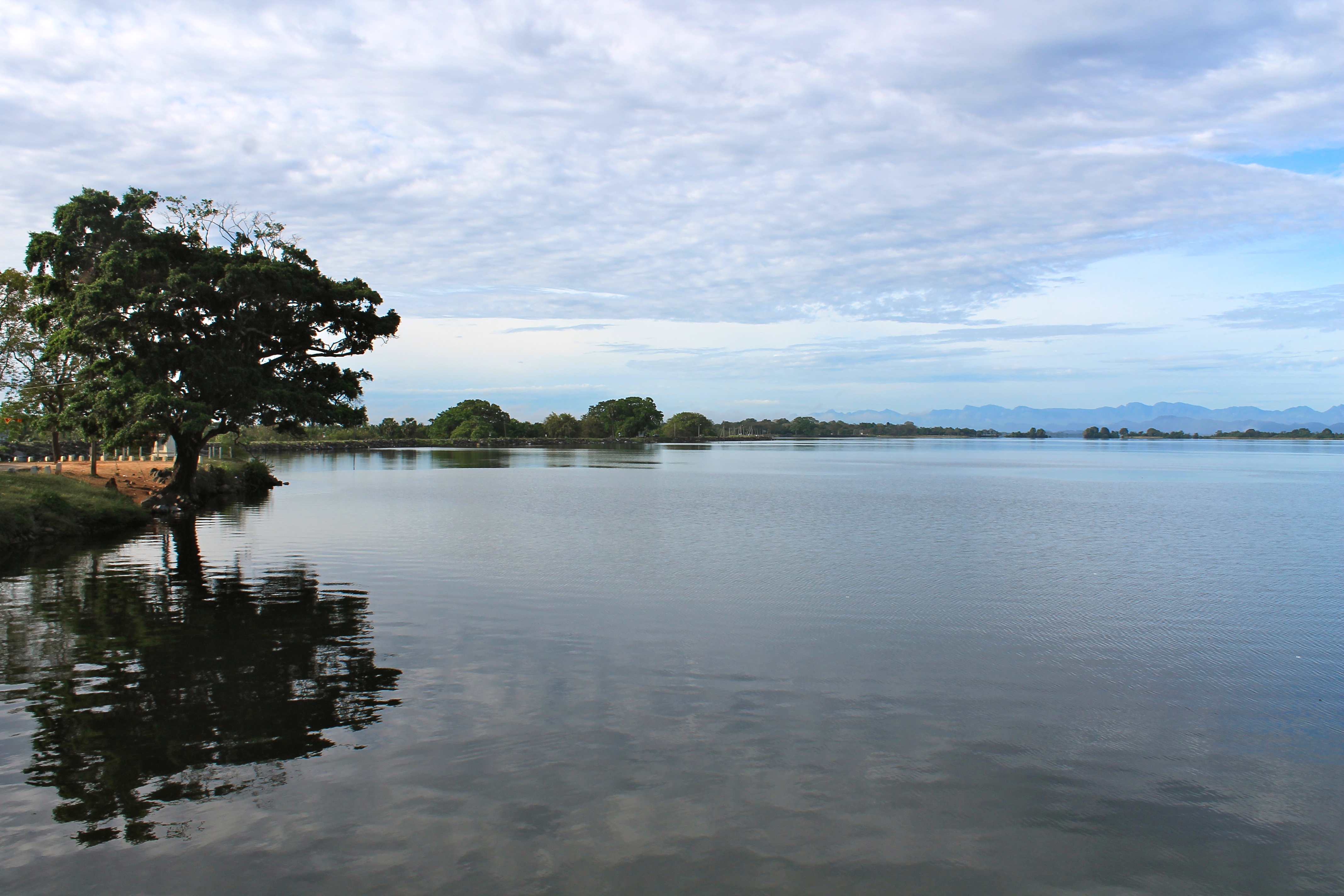 This article is part of a  larger collection of articles and content commemorating five years after the end of war in Sri Lanka. An introduction to this special edition by the Editor of Groundviews can be read here. This, and all other articles in the special edition, is published under a Creative Commons license that allows for republication with attribution.