Photo courtesy Pri's blog
Colombo has been blossoming under the keen watch of Defense Secretary Gotabhaya Rajapakse, who, in his self-appointed role as Godfather, presides over a grand plan of urban beautification that will ultimately, we suppose he believes, turn Colombo into a first-world city like any of the world's greatest cities; high-rises crowding the skyline, up-market stores selling everything from Lamborghinis to Cartier diamonds, storefronts all groomed and decked up to mimic vintage colonial bungalows lining the beautifully paved streets, people sipping passion fruit daiquiri and eating tapas on the coast in a beautiful sea-side capital of an idyllic tropical island.
When the Urban Development Authority (UDA) was absorbed by the Ministry of Defense (MoD) some years ago, it seemed a strange move – what does the military have to do with urban infrastructural development? Well, for one thing, it's a great way to mobilize the armed forces in a country no longer at war – have them build your roads and bridges for you, pave your streets for you and grow trees in your parks for you; your labour is (technically) free, and more importantly, because then they can also protect and 'watch over' these sites for you. It's a great way to be sure that you can acquire prime real-estate; who will refuse the Sri Lanka Armed Forces, after all? Who can? Of course, it's also a great way for the regime to exact control over an integral part of post-war nation-building, to be sure that they do it their way entirely, and to be sure they are there to reap the monetary benefits. These projects have been at the forefront of the government's campaign to prove they are caring leaders, since the end of the Sri Lankan civil war in 2009. Urban beautification and development has been everything from disguise to distraction, opportunity to escape.
There is, therefore, little time and little room to notice the downright sinister underpinnings of the grand romantic narrative: the country torn apart by war, now transforming into a prospering nation with a booming economy, under the leadership of a selfless and heroic government. So, barely anyone notices when a memorial to the disappeared is demolished and without a word about it, an open-market structure is built by the UDA and rented out weekly to a market that, ironically, promotes ethical and conscious consumerism and living. Low-income households are demolished and families displaced; street-hawkers that have spent decades in a particular market-area are displaced and told they no longer have a place on the streets of this new city, this beautiful, clean, neat city where everything has its place. Businesses are bought out and land acquired for a range of UDA/MoD projects. The mode of acquisition ranges from a formal sale of property and handing over of deeds to hostile-takeovers where armed Special Task Force personnel are sent into 'evacuate' the current owners/proprietors/inhabitants.
The story of post-war Sri Lanka is perfectly reflected in the dynamics of this urban development, encased carefully in the nutshell. New roads, fly-overs and highways are popping up daily, but you are expected to gratefully bow-down to the smiling faces of the President and at least one of his brothers as they beam down at you, at any given junction, at the turn-off to every small new by-lane. New infrastructure for public-access spaces is completed with impressive efficiency, but don't ask what stood in those places before. Parks are flourishing, but keep off the grass.
My friend (another woman, though that should hardly be relevant) and I were once told we couldn't sit alone together on one of the many benches that are placed alongside the Diyawanna Oya at the newly paved and spruced-up 'public space' next to Water's Edge, by a uniformed guard of the Civilian Defense Forces. It was obviously a weird twist on the 'no couples' rule, which in itself is sad and harmful, as we well know. Some other friends have often been told they can't skate, at several of these new public spaces. You can't drink, naturally. You can't display any signs of affection if you're with your lover or partner. The Viharamaha Devi Park in Colombo 3 is patrolled not by security guards as it once was, but soldiers or more uniformed guards of the Civilian Defense Forces, just like the area near Parliament Grounds is. I took my hula-hoop out to one of the parks one day and was told I couldn't stand on the grass. When I go running at Galle Face, I get stared at and leered at by the Armed Forces personnel who all come there to run.
And here you see the real problem, which is that they are adopting only a part of the model, and the not whole thing: Gotabhaya looks to cities of the west and of the rest of the cosmopolitan-developed world for ideas on urban development, and so he builds parks and shopping precincts and al-fresco complexes of bars and restaurants and exercise tracks, imagining that those physical trappings are what make first-world cosmopolitan cities what they are. But the fundamental difference between those cities and ours is that those cities exist mostly in places where people are free; maybe not 'free' in the truly profound sense, but 'free' in a way that we are simply not and perhaps don't really know how to be. Because of course, life is cyclical; healthy societies are built by healthy social values and institutions that encourage and protect those values, and in turn healthy societies are able to claim their country as their own. They are able to question their authorities and live and function in the belief that the public service is truly 'public'.
We live in a country where our all basic frameworks are defined by the government: 'private' as defined by them, 'public' as defined  by them, 'safe' as defined by them, 'dangerous' as defined by them. The government's control over urban development is simply another way of exerting control over the way we live. The army's far-reaching, tangibly-felt presence across our 'public' spaces is simply another way of taking our country from us, as we shrink back and draw in. In countries where you are mostly assured of basic things like media freedom and the right to seek justice and accountability, societies are able to truly enjoy and live in their cities. In countries where some people are not being unlawfully detained and others disappeared and yet others assassinated, it is easier to enjoy the benefits of modern city life. In countries where people are not stifled and repressed and deeply uncertain about their futures and the futures of their children, it must be easier to enjoy public spaces in a healthy manner, to not also oppress and attack each other, to be respectful and dignified and sharing.
Someone once said, scoffing, 'Beautiful cities are the first sign of a good dictatorship'. As Colombo hurtles down the path to becoming a sterile, clinically cleaned-up space that bears none of the signs of life, trial, tribulation and challenge that it should, I have more than once imagined an eerie vision of the Colombo of the future: a silenced, unnaturally pristine place, where everything is still, carefully kept, like artefacts in a museum; where we have all shrunk ourselves, occupying as little space as possible, keeping off the grass, keeping off the paved sidewalks, keeping to ourselves, staying indoors. This will be the price we paid: real life for beauty.
###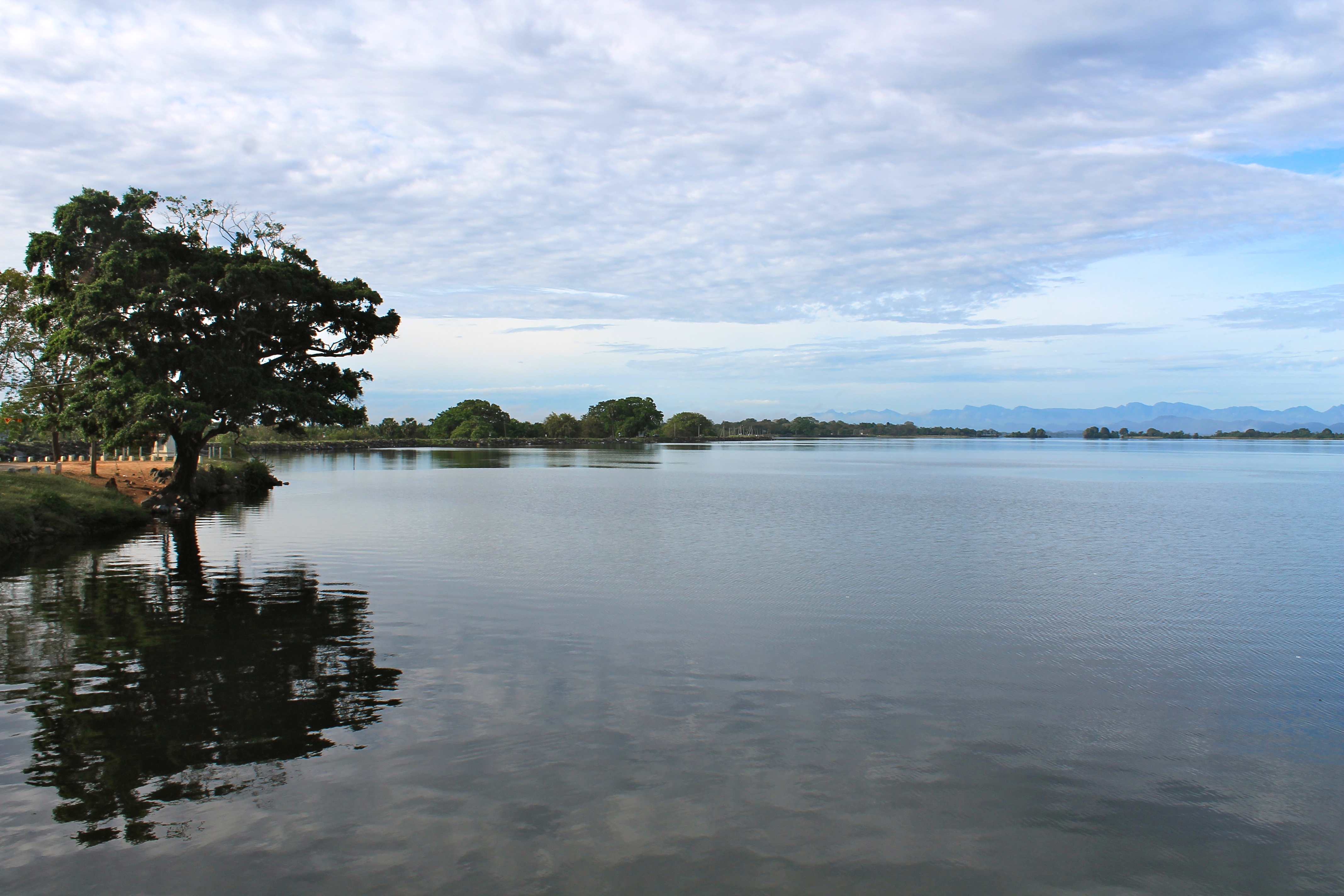 This article is part of a  larger collection of articles and content commemorating five years after the end of war in Sri Lanka. An introduction to this special edition by the Editor of Groundviews can be read here. This, and all other articles in the special edition, is published under a Creative Commons license that allows for republication with attribution.