Image courtesy Centralbanking.com
On 17th February, Central Bank Governor Ajith Nivad Cabraal participated in an unprecedented Q&A session over Twitter, in the vein of similar interactions with Lalith Weeratunge, the President's Secretary and the President himself last year.
Groundviews archived every single tweet with the official hashtag for the event #askcbsl from the time it was tweeted on the official Twitter account of the President on 12th February.
Live Twitter Q&A Session with CB Governor #AskCBSL pic.twitter.com/5Qpw1uPkOc

— CBSL (@CBSL) February 12, 2014
The complete archive is available online here. The archive is fully searchable by account, content in each tweet and date range. Access all the tweets as a PDF here, or as an Excel spreadsheet here. All the tweets are also online on Google Docs here.
Unsurprisingly, the Central Bank's official Twitter account @CBSL registered the most activity during the Twitter Q&A.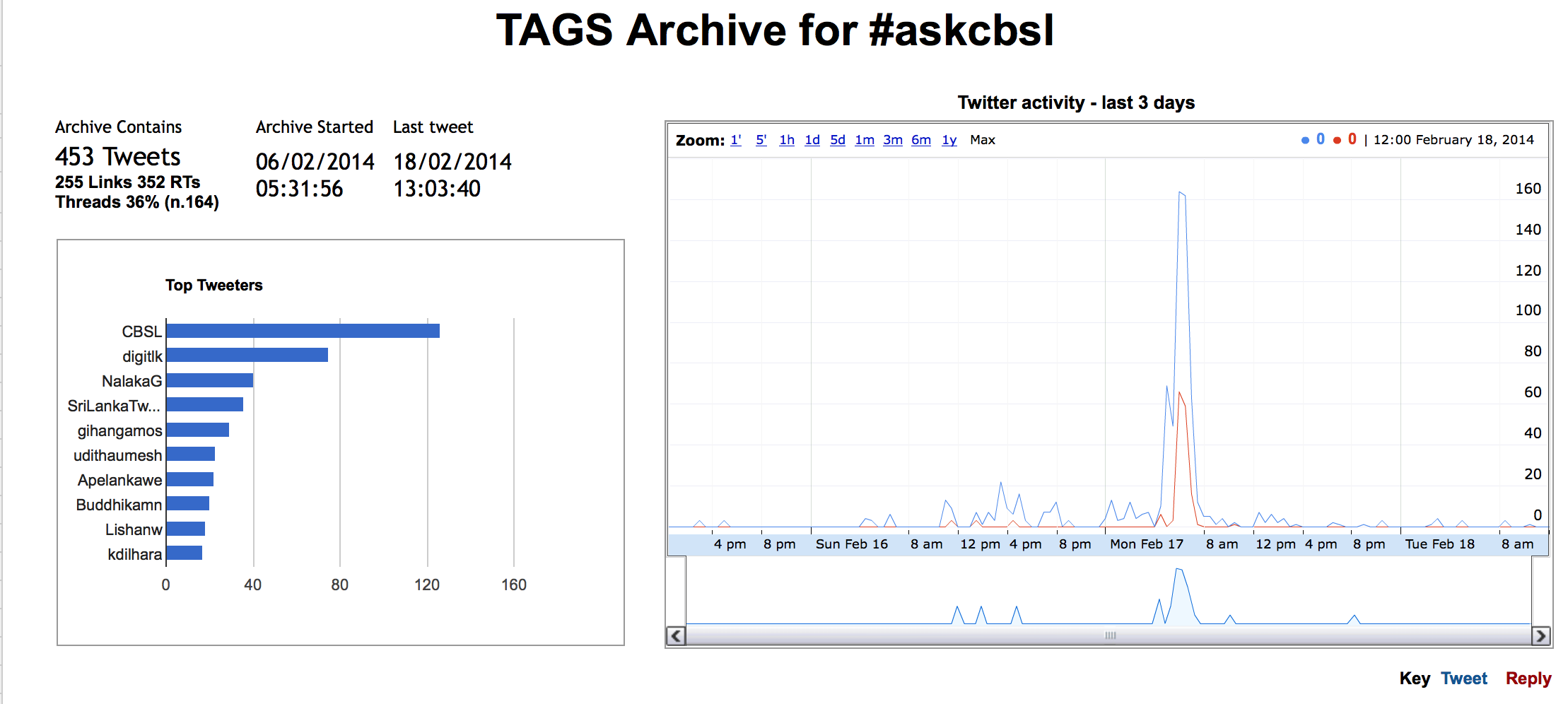 The IT magazine @digitlk (which has an interesting video with the Governor after his Twitter interview), and well-known Twitter handles @nalakg, @gihangamos and @apelankawe were some of the others most active during this session.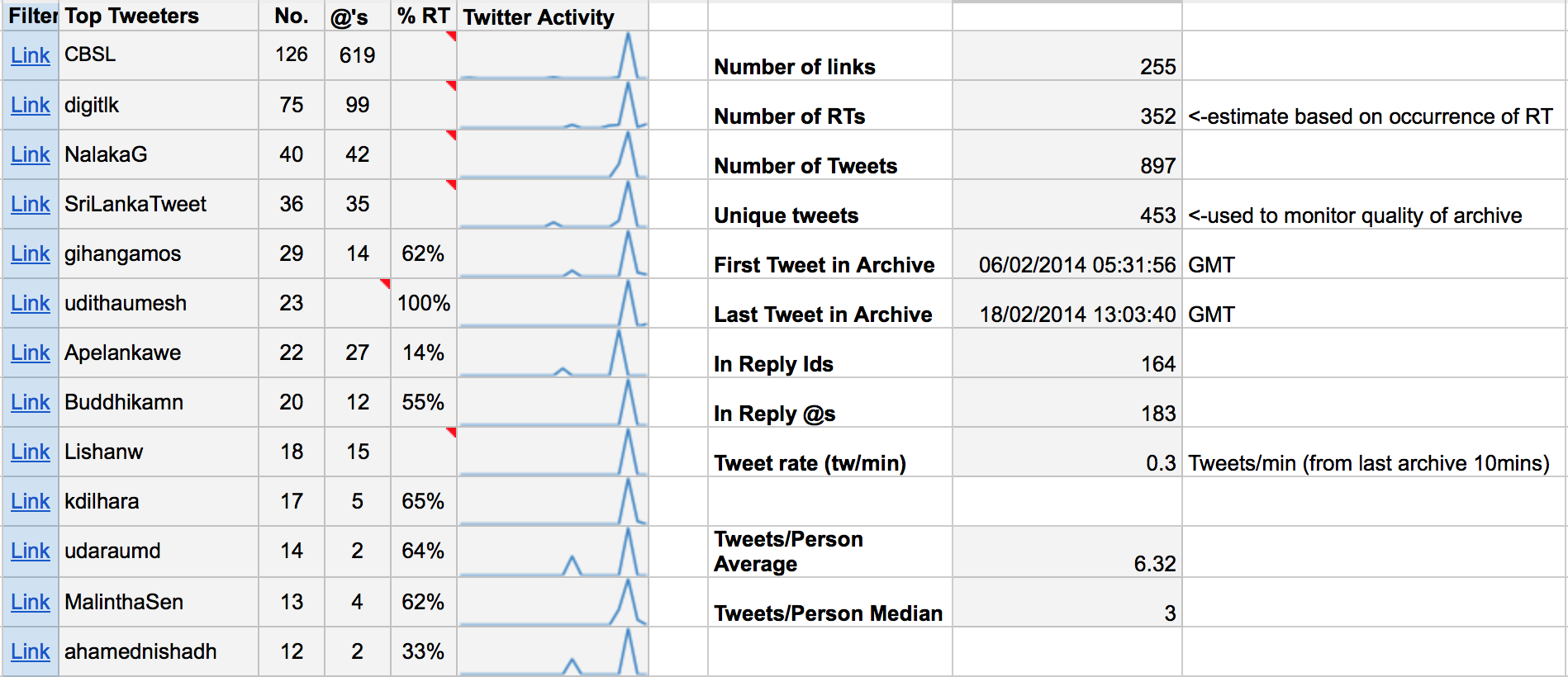 As we noted in response to @apelankawe, the #askcbsl session was qualitatively better than the #askmr session in particular, which was a monumental disaster, and the #asklw session last year.
@Apelankawe @CBSL @PresRajapaksa Completely agree. Luck or learning, only the next sessions can say. #lka #srilanka

— Groundviews (@groundviews) February 17, 2014
Access a data visualisation around the Twitter interview session here.