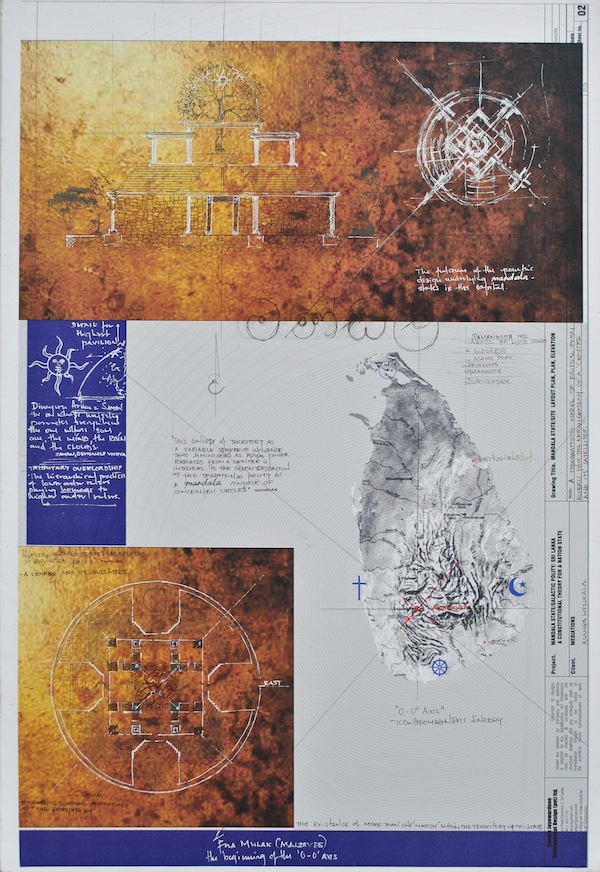 Mediated is an art project that essentially seeks to create greater awareness around and engagement with aspects of post-war Sri Lanka's ideational, constitutional, economic, social and religious challenges.
Four individuals – a researcher, an economist, a constitutional theorist and an award winning novelist – were invited to give submissions that were anchored to issues vital to a greater and deeper social and political understanding of Sri Lanka today. Four artists were invited to engage with this primary resource material and interpret it so that it through what they produced, attention was focused on the inconvenient, critical engagement expanded and public apathy challenged.
The Gallery is open daily from 18:00 – 20:00 and the exhibition closes on 15 September 2012.
Young Asia Television was present to cover the opening of Mediated. This segment is from their Connections programme of 10 September 2012, which can be viewed here.
Mediated – Opening Night from Centre for Policy Alternatives on Vimeo.