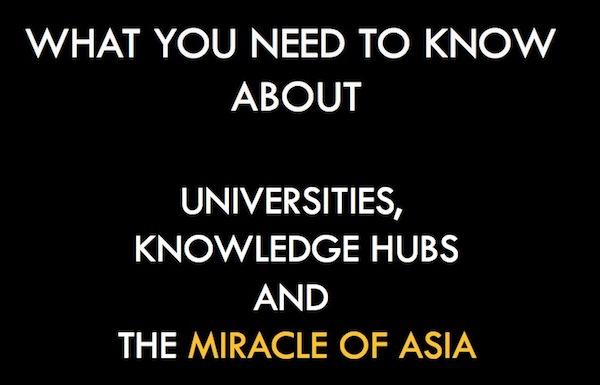 Along with a number of others in the original email list, including the President of Sri Lanka and leading MPs, Groundviews was forwarded a compelling presentation by the University of Moratuwa Teachers Association on Sri Lanka's higher education crisis. If this was produced by any NGO, the President and Government would no doubt have immediately and volubly dismissed, denied and decried the presentation as a foreign conspiracy. It is in fact produced by academics from within Sri Lanka's beleaguered tertiary education system, and presents a damning indictment of the government's policies towards education in general.
Miracle of Asia and Higher Education
Look at this document in full screen here, or download it as a Powerpoint presentation here.
Sri Lanka's government is still buying military helicopters from Russia. Year on year, it increased military spending 7% from 2011 to 2012, despite the total annihilation of the LTTE and the end of war way back in 2009. An idea of and named after the President, Sri Lanka's budget airline Mihin lost 18.6 million US dollars in 2011 alone.
Compare this with public data which clearly indicates government spending on education in Sri Lanka to be one of, if not the lowest in South Asia.
Also, over the past 3 decades, public spending on education in Sri Lanka, as a percentage of GDP, has rapidly declined.
For the Mahinda Rajapaksa and his government, Sri Lanka's still at war. It's also fine to lose close to two and a half billion rupees (calculated at current exchange rates) on Mihin last year alone, with complete impunity, and at the same time vehemently oppose calls to increase expenditure on education from the alarming 1.9% at present to 6%.
Miracle of Asia indeed!