The national tree and the national flower were both in the news this year. In August the uprooting of the Indian willows lining Independence Avenue to be replaced by indigenous na trees as part of Colombo's beautification programme provoked angry reactions, as reported on Groundviews here.
The na tree (English name: ironwood; botanical name: mesua ferrea) is the national tree of Sri Lanka. It is a tall tree known for its pink (young) leaves and fragrant white flowers, and for its hard wood and medicinal properties. It is arguable that in the long term the indigenous na trees will be more attractive (and more appropriate) than the Indian willows, but the "wanton destruction" undertaken by the Army without any prior notice or apparent consultation, together with the nationalist symbolism of the move, was provocative and heavy-handed.
There is a magnificent mature na tree in the corner of the British Council garden. The tree was recently under threat from planned redevelopment work, but a campaign by British Council staff forced a change of plans, and hopefully the forthcoming building works will leave it (and its roots) undisturbed.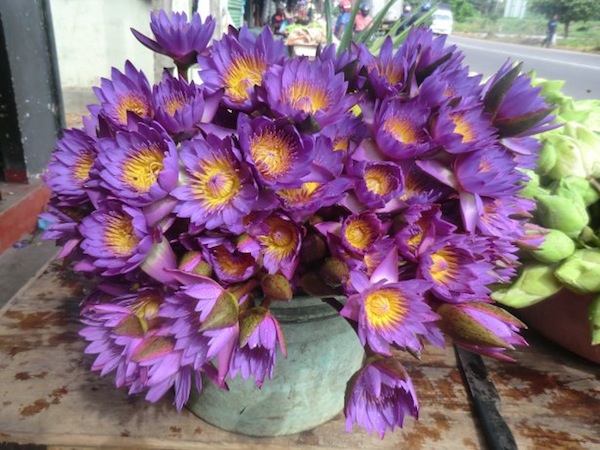 Nil Manel
Earlier in the year, there was controversy over the announcement that the identity of the national flower had been usurped by a different species. The nil manel (English name: blue water lily; botanical name: nymphaea stellata or nymphaea nouchali) is one of many different species of water lily. According the Sunday Times, which reported the controversy under the headline "The great pretender", the original is a lighter blue, while the "imposter" is a dark purple. But whatever the botanists say, if you Google nil manel, it is the purple variety that predominates.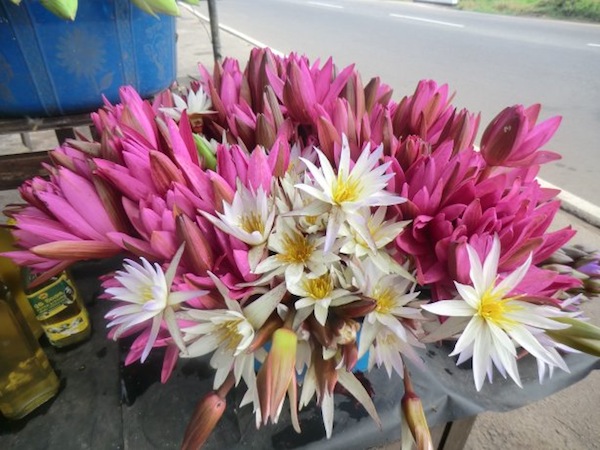 Olu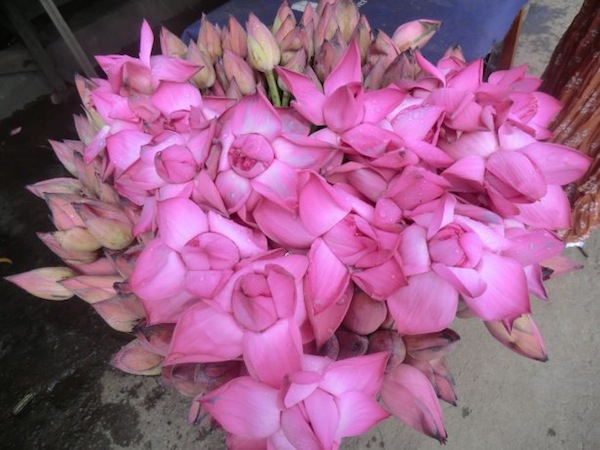 Nelum
The olu (English name: hairy water lily; botanical name: nymphaea pubescens) is another common variety of water lily, which can be white or dark pink in colour. Not to be confused with the nelum (English name: lotus; botanical name: nelumbo nucifera). Water lilies have slimmer petals, while the nelum is the classic pink or white lotus flower, a sacred flower in Hinduism and Buddhism, and the national flower of India. The lotus is also called nelumbo in English – the word, derived from Sinhala, appears in the OED.
Meanwhile the national bird (the jungle fowl, botanical name: gallus lafayetii) has managed to keep a low profile. I wonder why countries feel the need to have a national tree, flower and bird, and not, say, a national reptile (kabaragoya?), or a national mammal (dandu lena?), or a national vegetable (any suggestions?).
###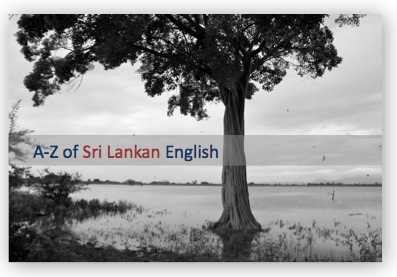 A-Z of Sri Lankan English is"an all-new, occasional alphabetical dip"into the variety of English spoken in Sri Lanka, published exclusively on"Groundviews. The original A-Z of Sri Lankan English was published in the travelsrilanka magazine, and can be found here.