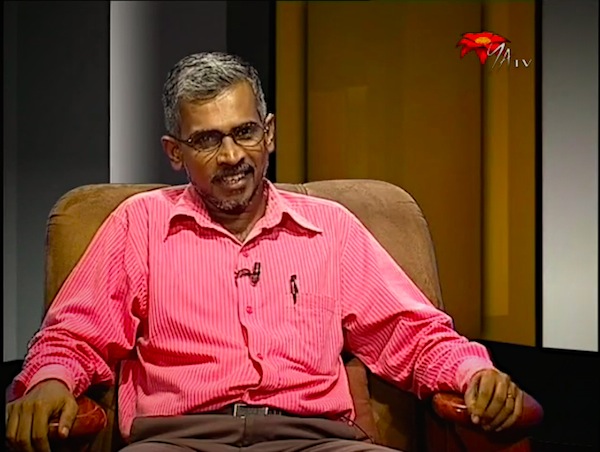 Chandana Sirimalwatte is the Editor of the Lanka newspaper, and recipient of this year's Sepala Gunasena Award for Defending Press Freedom in Sri Lanka, awarded by the Editors Guild. The interview was conducted a day before Gnanasundaram Kuhanathan, News Editor of Tamil Daily Uthayan was attacked with iron rods in Jaffna.
Chandana's been arrested, interrogated by the CID and has had his press sealed. In October 2009, he was arrested for 'arousing the general public against the Government'. A day after the Presidential election in January 2010, he was again arrested because he and his newspaper backed Gen. Sarath Fonseka during the campaign. This was the basis for a question asked, whether media should be so overtly partisan.
We talk about the freedom of expression, how Chandana started in journalism, what keeps him going and despite serious threats, in Sri Lanka, what he sees as the future of journalism including the publication of critical material online and how what role he sees for media in strengthening democracy post-war.