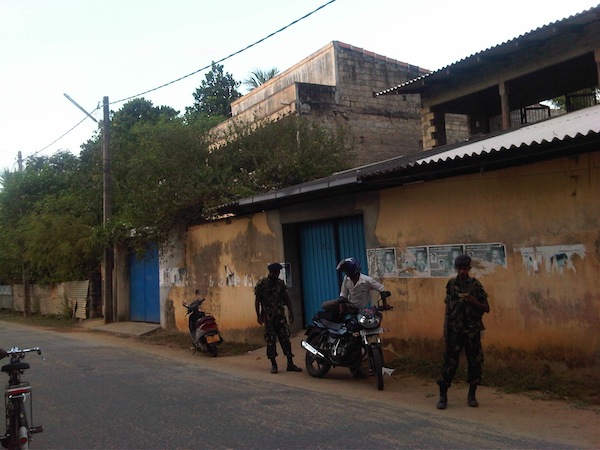 Sinhala & Tamil New Year when I was growing up was always a much-awaited annual event in our neighbourhood. We'd have card tournaments and badminton tournaments leading up to the "Big Day," and when the day actually came, it was always a flurry of activity. People rushing all over the place, kids laughing, games being set up or organised and other activities. Having just experienced my second New Year in post-war Jaffna, with the State sponsored 'celebrations' being one of the few public events to be seen, yet again I find that the people still hold the same hopes and aspirations as they did last year, only more fervently now.
Speaking to a few youth from diverse backgrounds in Jaffna, I was able to get a sense of their hopes, fears and expectations for the New Year.
"Since the end of the war I've not celebrated any of our festivals. How can I celebrate when young people in the Vanni and even in Jaffna are still suffering so much? Some are not able to study, and most don't even have enough to eat. Most others my age feel the same way too. As a student, I have seen for myself how difficult it is for many other students to truly celebrate, because of how they feel inside. If the Government improves the lives of the people in the North, then we have a real reason to celebrate. The Government needs to have a change in mentality," said an emotional University student, 24 years old.
"If one is to compare the North with the South of Sri Lanka, the people in the South are able to truly enjoy their freedom. In Jaffna, we are still regularly stopped at checkpoints and questioned. We have no freedom here. So how can we celebrate? Today, tomorrow, the day after… they're all the same to me. New Year's Day is just another day. We can only pray that God will bring true peace and equality to the Tamil people someday," he added.
"I have no intention to celebrate the New Year, as I don't generally celebrate it. We usually follow the cultural way of celebrating, but I don't feel anything particularly special on these days. As for the situation here, there's been a lot of talk for several decades, all to no avail. So, I'm simply not in a position to hope for anything better. We have a long way to go in terms of rights and freedoms, and that's the biggest challenge we face. I think that a clear vision of demands, sounds negotiation skills, unity amongst the community, and the will to seek a political solution, will uplift us," said Kosalai, 27 years old.
Yet another university student (24) sharing his thoughts, said, "to me, nothing much has changed from the last New Year to this one, but I have mixed feelings on this, because I have come across many 'half Tamil speaking business people' doing business on the pavement."
"We were said to have been freed from 'terrorists' but the same strategy is being used by the State to 'clear out' those who don't share their view or question it. Though it might seem that the people are happy now, it is not so. The Government is trying to 'entertain' the people in Jaffna, and distract them by organising various 'shows,' but don't show any genuine interest in addressing the grievances of those most in need" he elaborated.
"I also sincerely wish that the Tamil community can join hands to find a reasonable solution, so that they can come to some sort of unanimous consensus, at least in the year to come," he said in earnest.
"My hope is for peace of mind and happiness to fulfil our every action. We celebrate New Year as its part of our culture. We make Pongal, elders give us money as kaivisesam, as it's believed that if we receive money from an elder it will bring luck. I also hope that this year positive things blossom, and the negative, fades away. Usually we all congregate at my grandmother's house to celebrate, but as she passed away recently, we will not be celebrating the New Year this time around" said Thanu, aged 30.
Another former university student, 27 years old, elaborates on day-to-day life in Jaffna and the people's strife. "I'm usually not in the habit of celebrating any religious or cultural festival, even though my family does. Our community has been suppressed for so long, and we're still unable to express ourselves and move about freely, so what have we got to celebrate about" he questioned.
"We're a defeated community, economically, politically, socially…we're a homeless people. I think our people are both very confident and resilient, especially as we've gone through a lot in the past years. If we are united, we can restore the spirit of our people, but due to the countless restrictions we are made to face, this is not a possibility. A simple example is how a well-known priest here, spoke out about the grievances of the Tamil community at a public forum recently, and was threatened thereafter, by three unidentified persons. The Police are to take action on this issue. If a priest cannot speak on behalf of his own community, what hope do we have" he added in frustration.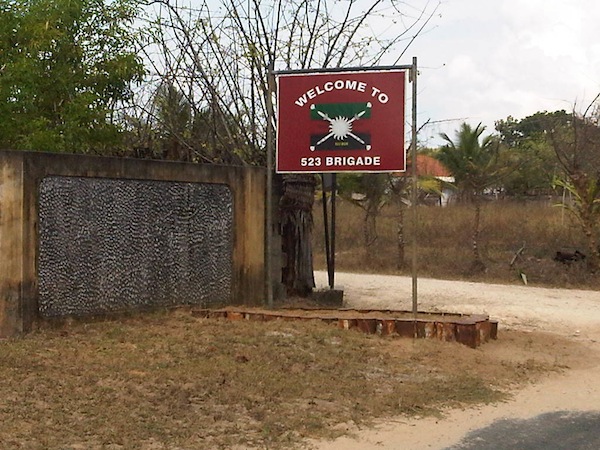 The Army Commander made a public statement recently, that the military will be starting to vacate occupied houses gradually etc., But, still wherever we look, we see brand new boards bearing the words "Welcome to 'X' Brigade" or "Welcome to 'Y' Brigade." I can't help but wonder if we live in a civil society at all, or, if it's merely a military one? Furthermore, the Government says that it wants to prioritize development issues in war torn areas. Why then do they have such bureaucratic obstacles and delays in the system, such as the requirement for Presidential Task Force (PTF) approval, for anyone to work in the North? In yet another instance, the Prime Minister himself stated that certain released ex-combatants have been re-arrested for further questioning. How is it possible for us to be secure in such a climate? We don't know when we could be picked up or harassed? We are still to experience climate where we can truly celebrate. Empowering the youth and getting their input on both developmental and political issues, is vital for change. The Government however, seems to still be reluctant to do so" he said disheartened.
"I don't think I will be consciously celebrating New Year this year. It will be just another day in my life. But, my family has already bought refreshments, my mother has cleaned up the entire house and a temple festival has been going on in my village for the past week, so I have been going there daily, and will do so on New Year's day as well. For me, New Year is an artificial way of stepping into a new phase of time. When new, progressive things happen, I usually welcome them in the spirit of optimism and celebrate them as remarkable episodes in an arduous quest for a new order/a new world. I am not sure whether one could celebrate New Year comfortably when you see many homeless people around you. There are victims of caste oppression and domestic violence too. What though, does the New Year hold for these people? – a question that bothers me a lot" says Thiru, aged 26.
"I remember celebrating New Year when I was young during the long years of the war. I used to go on my father's bicycle to my grandmother's place with my sister. I wore new clothes, but we had no fire-crackers. As a child I always looked forward to celebrating this festival" he reminisces.
"The Tamil community awaits another New Year with concomitant feelings of hope and hopelessness. The benefits of the long-awaited peace have not arrived at the doorsteps of the Tamils as yet. I await the day, people are able to express their opinions without fear, and those who hold power do not obstruct the articulation of the people's sentiments on issues of political significance. I think it's high time the Tamil community and its political representatives embark on deliberating on the type of political mobilization they need to initiate if a lasting resolve is to be made. I also hope that they would join hands with the different marginalized and progressive groups in this country, in charting their future course of action" he added, obviously having given a lot of thought to this issue.
The mere fact that none of these youth wanted to be named in full, or some not at all, speaks volumes about the quality of freedom and peace enjoyed in the North today. On the brink of completing two years since the end of the war, the people of the North still yearn for a lasting peace. One can only hope that there'll come a day we can all truly celebrate the dawn of a New Year.
[Editors note: Also read Jaffna and the Vanni today: The reality beneath the rhetoric by Valkyrie, which at the time of publication, has been read well over 13,000 times and generated over 80,000 words in discussion, from over 240 comments.]