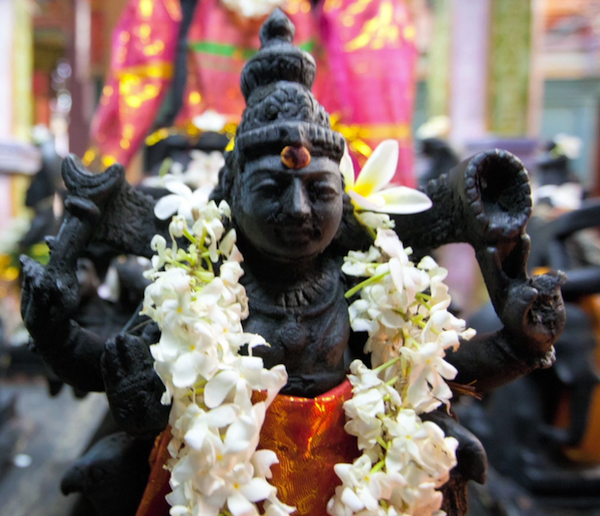 Munisekar has always been devout. From the age of nine, he began working at the Sivasubramaniam Kovil of Slave Island – the place of worship closest to where he lived with his parents. Every day after school, Munisekar would go to the Kovil to work and study there. In a few years however he stopped going to school altogether and turned to his faith full time. Now, 33 years later, he is the longest serving and most senior temple assistant at the Kovil.
Over the years, Munisekar has seen the Kovil transform itself from a basic shrine when he first joined, to what it is today – an awe-inspiring place of worship, every last inch of its pyramidal exterior elaborately decorated over with numberless statues of Hindu gods. Of these, the Kovil most often attracts worshippers of the powerful deity known as Murugan or Karthikeya to Hindus and Katharagama Deviyo to Buddhists.
Read more about Munisekar and see his video here.
Produced by Sharni Jayawardena and Tarika Wickremeratne, as part of Walkabout: Slave Island. Watch the trailer to this series below, and visit the Moving Images website for more stunning content on Sri Lanka.