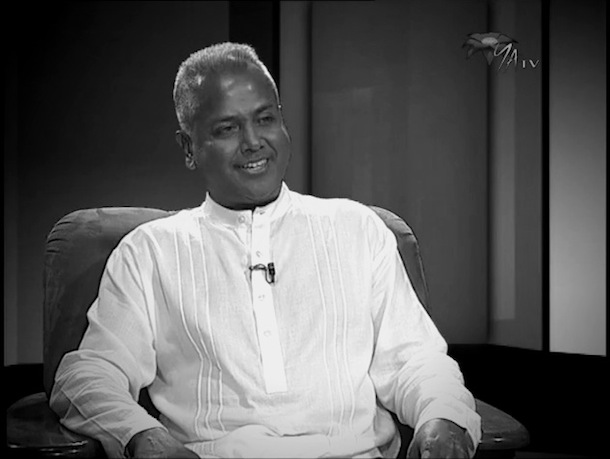 Kushil Gunasekera is Muttiah Muralitharan's manager for over 10 years. Though this came up in the discussion along with Sri Lanka's prospects at the Cricket World Cup this year, the chief focus of discussion was based on Kushil's other life as the founder of the Foundation of Goodness and his social work in Seenigama.
Kushil is a successful businessman, and before that a first class cricketer, who eventually gave up his business to become a full time social entrepreneur and help the village of his birth and childhood. The Foundation's website and his answers constantly refer to good, and doing good. I asked Kushil what for him was goodness. The Foundation's scope of work in so incredibly broad, as is evident from their website, I asked Kushil whether he had taken on the role that is traditionally associated with government service delivery. I asked him about how he deals with the culture of dependency, and that for the best of reasons he may be creating in Seenigama an environment that is unsustainable after Kushil and the Foundation moves on. Kushil's answer, anchored to skills development and empowerment is an interesting one.
Kushil's close connections to Sri Lankan cricket, and the national cricket team clearly benefits his work and the Foundation. After the tsunami, Kushil recounts on this programme how the added visibility of Botham, Warne combined with local cricketers helped the village recover by focussing attention on the Foundation's work.
Invariably, the conversation also focussed on his experience as Murali's manager for over 10 years, Murali's personality and what he had done for the Foundation. We also spoke about Sri Lanka's prospects at the 2011 Cricket World Cup.