As the rains abated and flood waters begin to recede, the return and resumption of normal lives presents itself as a big challenge in many parts of the country. In the villages in Dimbulagala DS division in Polonnaruwa District, home to some of the poorest people in the country the impact was devastating and the return to normal life daunting.
Many families had their wattle and dob houses completely destroyed by the rains.
In the mean time it is reported that they had also been asked by officials to vacate from the schools where they had taken shelter due to displacement. This affected several families who had to leave the schools and had nowhere to go in Dimbulagala, Dalukana, Soruwila and Mutugala (Welikanda DS division). They are stranded. While some principals were generous enough to allow the families to stay in schools some others (like Kashappa Vidyalaya, Soruwila Tamil School etc) reportedly were not willing to keep the displaced people.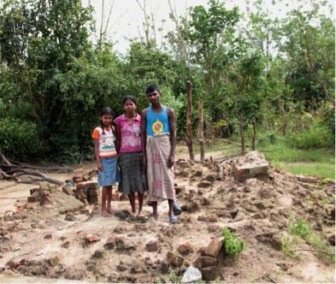 Those that could find a friend or relative nearby went to stay with them, the others took shelter in nearby pansala or put up temporary structures like the one below (Dimbulagala). The women sleep at night in houses nearby while the men take shelter under these tents. Their main livelihood is fishing which is at a near standstill at the moment.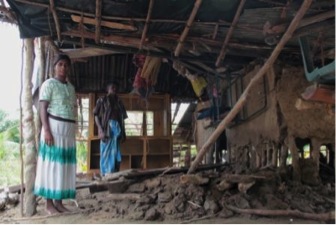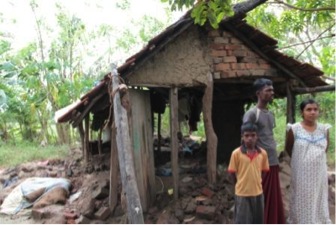 In the mean time many of the promised assistance from the Government, did not arrive. They had reportedly not got anything from the Government in the past few days.
After repeated complaints and appeals that were unsuccessful the people became very frustrated due to not receiving assistance due to them and a lack of solution for their shelter problem. On Friday morning it boiled over on to the streets and several hundred people were seen protesting in front of the Dimbulagala DS office.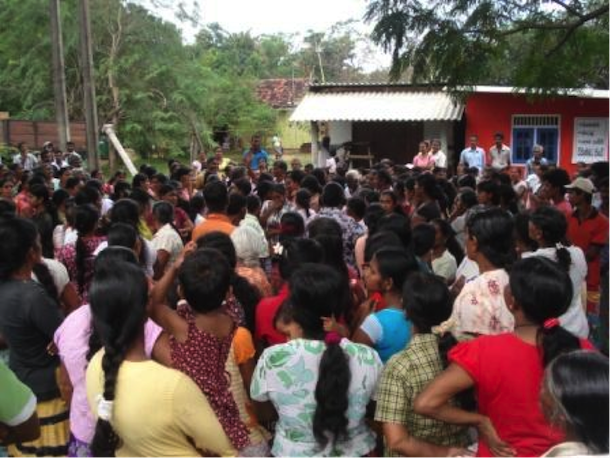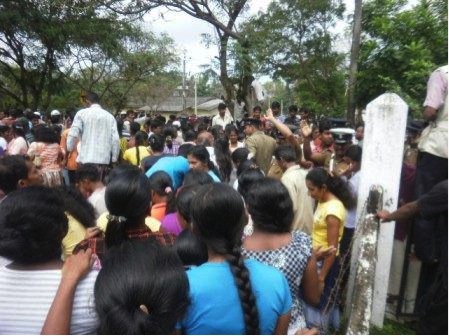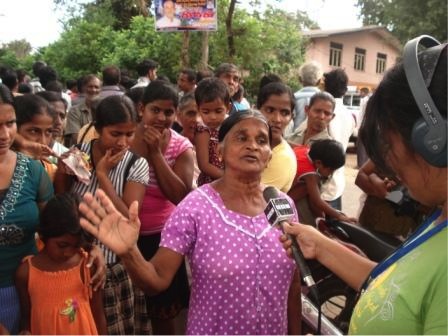 After a five hour stand off, the crowd dispersed when the Divisional Secretary gave an undertaking that due assistance will be delivered on Saturday.
The people also wrote a letter and faxed to the President and the Minister for Disaster Response. They are pleading and hoping that their problems will be addressed by the authorities concerned. Failing which, it is reported that they are willing to take to the streets again.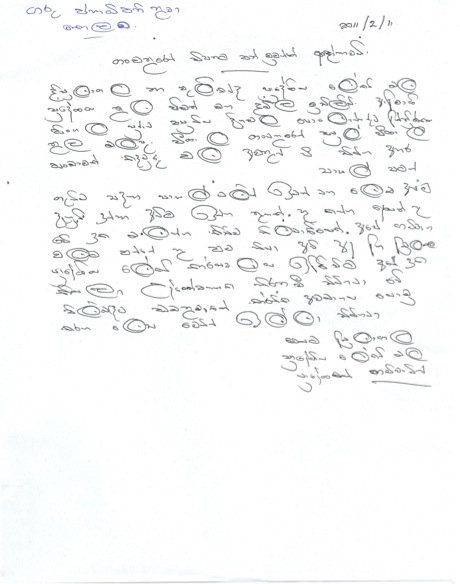 ###
Compiled by P.B. Gowthaman based on information and photos given by friends who visited the area on Friday.