Groundviews received a statement against the proposed 18th amendment to the Constitution by law students from the Faculty of Law University of Colombo, the Sri Lanka Law College and the Open University of Sri Lanka.
As noted in the email we received, "The English copy has more names in it since we had some last minute additions and could not add them to the Sinhala copy. All students are registered students of these educational institutes and have agreed to both versions.The undersigned to the statement have consented for their names to be added."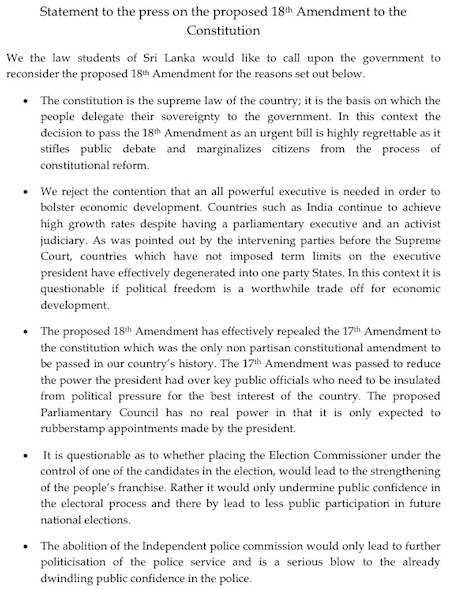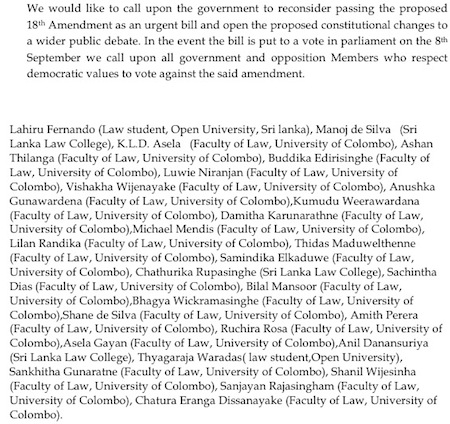 Download the statement in English as a PDF here.
Download the statement in Sinhala as a PDF here.