Photos courtesy @dogsinsrilanka
This is a story about a dog lover called Uncle Nihal. He puts all his time into feeding the street dogs who live just outside Colombo. He wakes up at 4 am each morning and makes huge amounts of food for the dogs. He cooks them red rice and meat because it contains vitamins, his favourite dogs get special treats like liver. Uncle Nihal feeds over 120 street doggies as well as a few cats and lots of crows. He also takes care of his seven dogs at home. The food for all these animals costs Uncle Nihal around Rs.7000 per day.
Uncle Nihal starts his rounds at around noon. He has several places he visits from Pelawatte all the way to Athurugiriya. After a long day of feeding the dogs, he drives back home at around 8:30 in the night in his big truck which contains all the dog food. He then cooks his dinner and spends time with his seven dogs.
Uncle Nihal loves feeding the dogs, but it is also a lot of hard work. I joined him for one afternoon and found out for myself how difficult it is. We had to cross busy streets carrying lots of bowls of dog food and it was also very hot and sunny. To tell the dogs he has arrived, Uncle Nihal sounds the loud horn in his truck about 5 times. The animals come running out, tails wagging.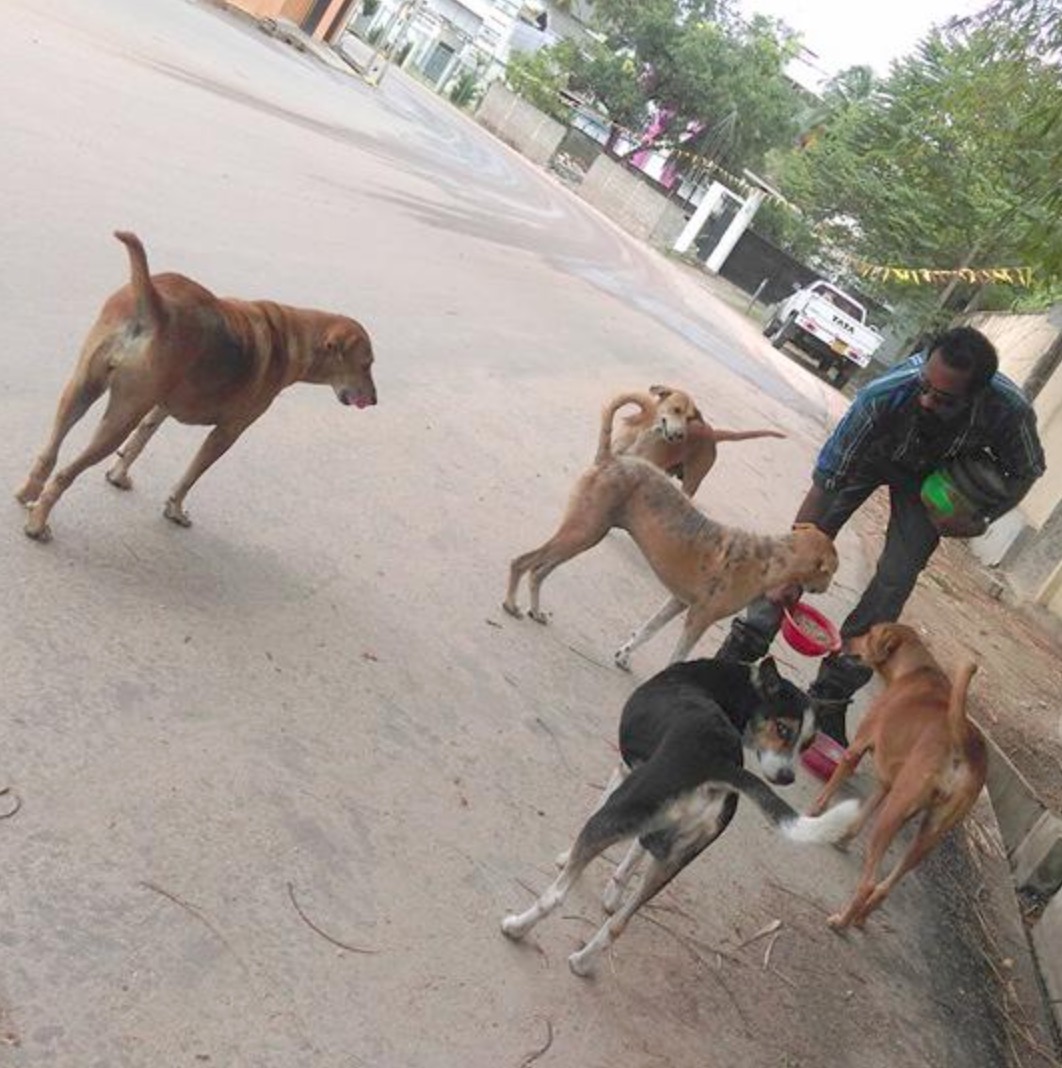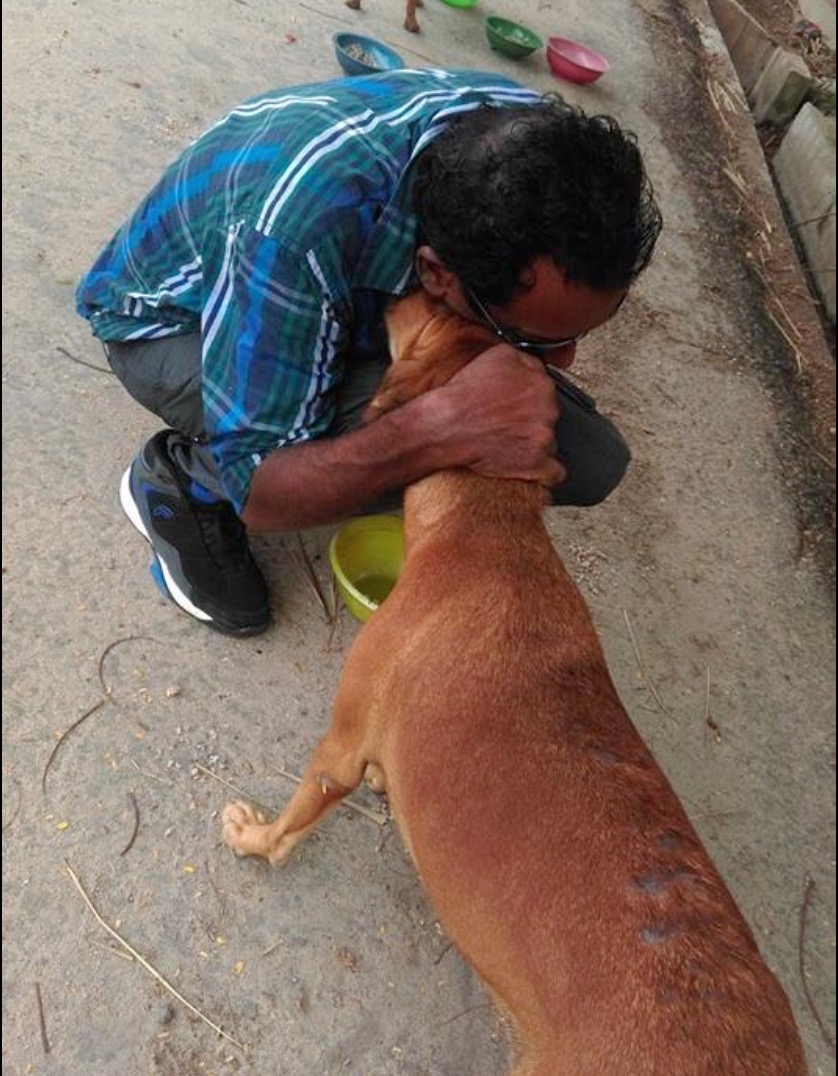 The street dogs need food, care, love and some need medical treatment. Most of the dogs stay in packs. Uncle Nihal has being doing this for 14 years, now almost 15. He used to work for his uncle before he retired. The reason he started doing the dog feeding is because 14 years ago he was driving along in his truck when he saw a dog stuck in a drain. Without even stopping to think, Uncle Nihal jumped into action and helped the dog. From then on he decided to dedicate his life to helping helpless dogs in need of food and love. Never in his life has Uncle Nihal gotten bitten, so the dogs must love him very much.
My experience feeding the dogs with Uncle Nihal was one of the best days of my life. All the doggies were so friendly and full of love.
Uncle Nihal needs your help to feed the dogs. You can send him red rice, meat, money or liver.
These are his contact details:
K N de Silva
A/C : 8252004282
Bank :Commercial Bank (Sri Lanka)
Branch : Arpico- Battaramulla
Swift code: CCEYKLX
Phone number: +94 (0) 77-471-7313
Writen by a 10-year-old animal lover.