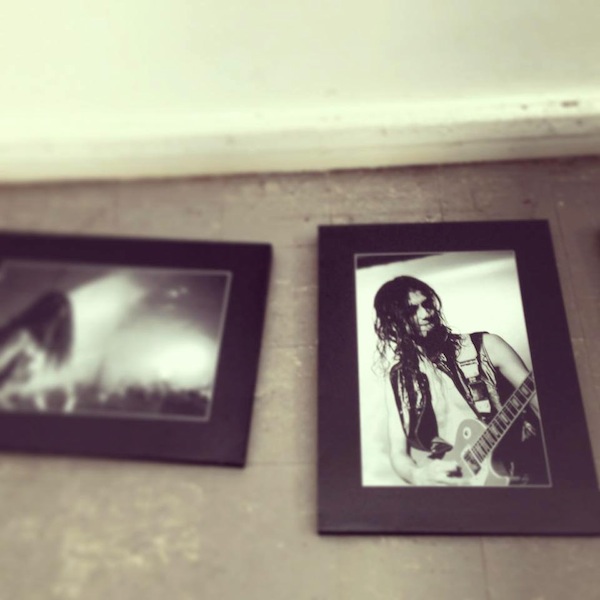 Photo courtesy Sachini Perera Photography
How 'The Show Must Go On' came about described on the exhibition's Facebook event page. Sachini Perera, who I first came to know of through her work with Women and Media Collective is clearly a talented photographer, but what makes her debut exhibition compelling is how she frames her subjects – singers, musicians and performers – including members of some of Sri Lanka's best known, and most loved bands. Through black and white photography as well as in colour, what strikes you is how the photographer has cut through the fame, and in that sense, the typical framing of a fan, to capture her subjects in moments where elements of the person, and not the stage artist, shine through.
Sachini clearly enjoys privileged vantage points for some concerts and performances, using this to her advantage to capture perspectives – of both the music making as well as equipment on stage – one doesn't usually see. Even from when she is in the crowd, but more pronounced when she more closely focuses on and frames a subject, the photographs communicate and capture very well the movement – on stage, in the audience and in music – which defines any live performance. In a few shots, the performers are clearly aware of the photographer's presence, yet for the most part, they are oblivious to her lens, focussing on and completely engrossed in their music and delivery. Sachini's photos thus capture the essence of each performance, without forcing upon performers poses that are clearly contrived. It is here the photographer's talent in capturing the melee of performance and the music itself shines through.
Some of my own favourites are Sachini's black and white photography, where the subject is indeterminable, but that he or she is a musician is explicit. To my mind, Sachini's debut is also a first for a curated selection of music photography in Sri Lanka. Anyone who has attended a live performance – of any scale and at any venue – is acutely aware of the challenges facing photography around the event. Rapidly varying light conditions, equally rapid movement of limb and body, the jostling of the crowd, the jungle of wires, the chaos of the sound-stage and the infectious music itself – which one needs to know to know when to click, and yet be removed from to know how to best to frame. Sachini's photos don't communicate this – looking at them, music photography appears easy. It is through any effort to emulate that Sachini's talent is really appreciated. There's also the trap of shooting only the known, the famous. Sachini makes quite clear that she started photographing some of the musicians and bands well before they were famous, and her general spread covers soloists who are only known to (and deeply loved by) a few, to bands who are known far beyond the thousands of fans in Sri Lanka. Sachini's photography isn't guided by who she shoots, but how she shoots.
The 'Show Must Go On' is at the Lionel Wendt Gallery only until Sunday, 9th June. If you're a fan of music, or a student of good photography, there is much for you to enjoy here. She is to us, and particularly to musicians and performers here, what Ruvan Wijesooriya is to LCD Sound System.
Don't miss her exhibition.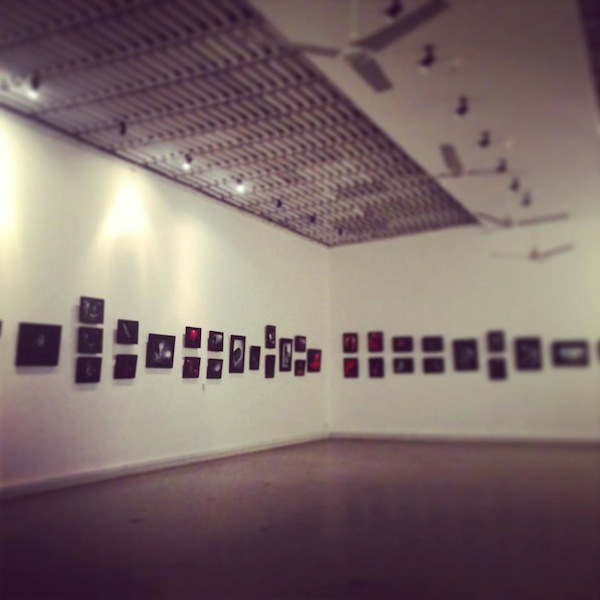 Photo courtesy Sachini Perera Photography