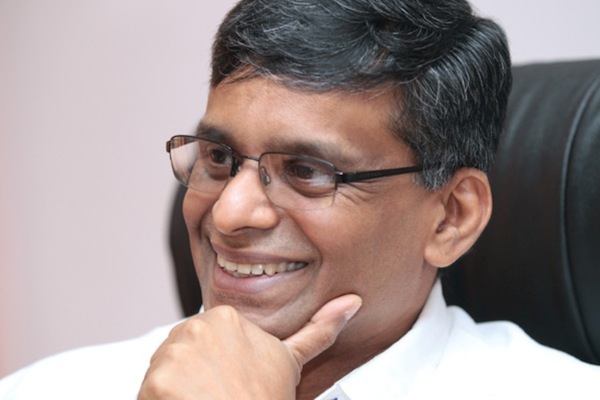 Nalaka Gunawardene in conversation with Deepal Sooriyaarachchi, Commissioner, Sri Lanka Inventors Commission
For over two decades, Deepal Sooriyaarachchi made a name for himself as an innovative Chartered Marketer and Management Development Consultant. While holding top executive positions in leading companies, he also excelled as a corporate trainer and author on entrepreneurship, especially in Sinhala language. He has been a pioneer in taking business knowledge to the grassroots, nurturing a culture of enterprise.
In mid 2011, he was appointed as Commissioner (chair) of Sri Lanka Inventors Commission (SLIC), the state agency dedicated to promoting innovation and supporting inventors. One year into this appointment, and on the eve of the first major national exhibition of inventions, Deepal spoke to science writer Nalaka Gunawardene, who has been chronicling innovation in print and broadcast media for many years. Nalaka currently hosts a biweekly show on innovation on Sri Lanka's national TV broadcaster, Rupavahini.
Nalaka: What are the main objectives of Sahasak Nimawum ("A Thousand Inventions") National Invention Exhibition (Sep 30-Oct 2)?
Deepal: Inventions in a society take place within the context and influenced by three factors in my mind. They are economy, education, and attitude of the society towards new ideas.
When economic conditions are tough, people invent things to overcome difficulties. And when economies prosper, they think of next generation things. Education is not only the formal education it is the exposure as well. This will determine the degree of technological superiority of innovations. Attitude is how investors and society look at inventions. Can they appreciate a new idea, which is generally ahead of the time?
This exhibition is an effort to influence the last two factors. Look at what TV channels have done to singing (though reality talent shows). Can we do something like that for inventions and inventors? Then we will have many more trying new ideas and some will be breakthrough ideas. We also see the potential of Sri Lanka to host an international inventions exhibition (like those held in Geneva) within the next few years.
Do you think that visionary Minister Lalith Athulathmudali's objectives for Sri Lanka Inventors Commission (of promoting inventiveness of the nation) have been fulfilled after more than two decades?
I do not think I should comment on the past performance of the Commission since many have made efforts to do within the available resources. We have slightly shifted the focus from being an organization that does things. What is needed is to be a catalyst and a facilitating agency. We should be looking ahead and change things to suit tomorrow. In this context, we have made some proposals to update the Act to reflect new realities.
It seems that patents have become part of Lankan society's craving for pieces of paper and various certifications. Some are just collecting patents without putting them into use. In your view, what is the real value and larger significance of patents?
Patents are like the deed of your land or house. You need it when you want to do a transaction and to claim ownership. It is nothing more than that. In a deed, one has to clearly indicate the boundaries of the land. Similarly to get the patent one has to clearly define the inventions. It is for this disclosure the state gives the person the rights to that knowledge for a limited period for commercial usage. Unless it is commercialised it is nothing but a piece of paper.
Many tend to think once it is patented no one can build upon it even. This is not true. Ideally inventors before embarking on developing a prototype should do a search to see what has already done in that field. You need not invent the wheel so to say. Smart way is to innovate on what is already patented.
Why do many of our patented inventions fail to be commercialised? Is it the lack of capital? Or the small size of our market? Or other entry barriers to entrepreneurship? Or something else altogether?
Commercialization is a result of so many factors. First, the invention must solve an unmet consumer need. Then it could be made economically and distributed to the consumers in an accepted means. Innovation is all about making the invention market-friendly or adaptable. This is an area we need to develop among inventors. We partnered with Sri Lanka Institute of Marketing (SLIM) and the Postgraduate Institute of Management, University of Sri Jayawardenapua (PIM) to help inventors in these aspects.
Secondly, a lack of venture capital funds and angel investors is another reason why inventors cannot get access to capital and markets.
You've spent your entire career in the corporate sector, at senior management levels. Why is the Lankan corporate sector (with a few exceptions) not investing in research and development, and seems so risk averse?
May be because it is easier to import and make money. Secondly, what is the philosophy of the business and its business model? These factors affect where the money is invested.
To be fair by our corporate sector, can they really compete with Indian and Chinese companies in terms of product development or their marketing?
It is a very generic question. It all depends. There are many who compete globally by choosing the right niche. We need to find spaces where we can compete globally. China and India can have massive economies of scale. I think the opportunity lies there. We need to see where we can add value in global supply chains and fit our products in to those systems before trying to change the world with our products.
In a recent article, you likened inventors to artists. But our society that celebrates artists ignores or ridicules our inventors. Mavericks are rarely appreciated in school, workplace or even in their own homes. Smart young people with an inventive turn of mind are cautioned not to 'go astray' and instead become doctors or lawyers. Why is this?
Because inventors are ahead of their time! They are 'possibility  thinkers'. That is why it is important to celebrate inventions and inventors. We are glad that we could welcome award winning inventors when the return to the island with their gold and silver medals at the VIP lounge of at KIA (Katunayake International Airport). Many newspapers and TV stations covered it as front page/ main news. This will help to do the change eventually.
Do inventors need to have advanced degrees to come up with new ideas? What is the correlation between formal education and innovation?
Inventiveness is a state of mind. Inventors are people who keep asking WHY things can be done differently. This has nothing to do with education.
In one sense, education can stop such questioning though it is not (intended) to be so. However, higher the scientific knowledge then inventors with such advanced knowledge can come up with solutions that use such advanced technological insights.
That is why we should support universities to generate new knowledge more than asking them to produce 'plug and play' kind of graduates. Look at the developed economies. It is the breakthrough discoveries in universities that give birth to premium products and services.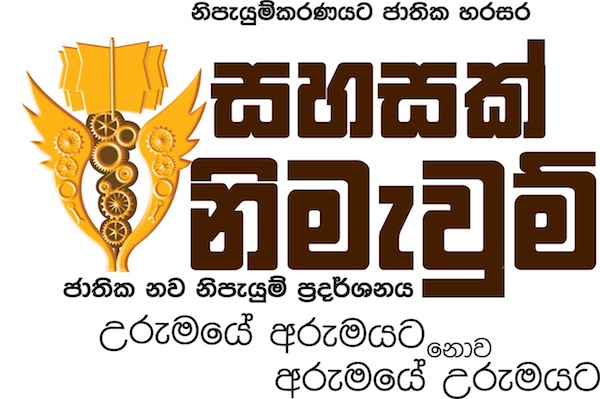 Are Lankans innovative as a nation, or are they (for the most part) conformists who never question orthodoxy?
I am not qualified to answer such a loaded question! What is the yardstick? If we take the number of patents per 1,000 people, then we are not. But when we look around, we innovate many solutions for day-to-day issues in unique ways. Perhaps we are not harnessing that talent in a systematic manner.
For example, just look at our three-wheelers and the three-wheelers of India where they are manufactured. Our people have innovated the three-wheelers to make them quasi-cars. They fix seats of cars, fix audio systems. Look at the little windshield or they fix to get a blow in to the three wheeler! Isn't it a Sri Lankan invention?
SLIC wants to increase international recognition for our inventors. How can our inventors, holding only Lankan patents, protect their ideas and intellectual property when exposed internationally?
We encourage them to obtain Patent Rights from the intended countries. But the challenge is when we approach this as a static point.
As I mentioned before, it is a constantly moving target. What we need is finding partners with whom the inventors can commercialize the ideas and keep investing in further improving the idea or sell it and get on with another idea. I have come across many young inventors who are doing exactly that — and make very good progress.
Government support is necessary – but not sufficient – for nurturing a culture of innovation. What other elements or inputs are needed?
From the government side, there many things it has done. For instance, government has made it mandatory for almost every school to have an inventors' club. Isn't it a significantly important step? As a result, almost 400 selected school inventors come to the Sahasak Nimawum exhibition from all four corners of the island.
Presidential Awards for Inventions is another mandatory activity of the Commission. Since it can be given only to patented inventions, this event happens once in two years.
There are so many organisations that provide financial support to inventors in some form or the other. I feel if all these are co-ordinated, prioritized and channelled to areas that are significantly important to the nation, then it can do much more.
We have proposed to create a venture capital fund as a private-public partnership that will invest in to potential ventures rather than just giving handouts or loans.
Perhaps there can be a system of business incubation that can be sponsored by the government with private sector partnership.
What is the role of our universities in promoting innovation? Should they lead if they can, follow if they cannot – or at least get out of the way?
I think I have partly answered this before. Universities need to be encouraged to do research, and businesses should partner with them in converting these ideas to products and services.
Similarly there can be strong cross-discipline research projects. That is how new knowledge can be created. These need different organisational structures and thinking.
For instance, can the universities make it compulsory that any research done by a student must be undertaken only if such a research is not done at least in the same university (just see the number of almost similar research projects that come up in universities)? This way, we will be encouraging to move up the knowledge ladder.
Take non-technical areas such as humanities. There are many opportunities to redefine the application of traditional knowledge and fields to modern applications. We are so preoccupied with astrology. Almost all the business people believe in Rahu Kalaya (inauspicious times) and nekath (auspicious times) and zodiac signs, etc. Have done any research to see whether these can be used to identify most suitable people for jobs? This is the kind of innovation that can generate that extra premium in the knowledge market.
You've been at the helm of SLIC for about one year. In that time, have you changed the bureaucratic and hierarchical manner in which SLIC used to relate to Lankan inventors? The Commission was not known for its engagement.
Although this is a body corporate, and a separate legal entity, it operates as an extension to the Ministry of Technology and Research. We are operating with almost all the key positions being overseen on a part-time basis. There is no full time CEO. Nevertheless, I am pleasantly surprised by the enthusiasm and commitment of the team there. What we have achieved so far in this one year is simply because of their attitude to work. They double up to take many roles and there have been so many instances they have gone beyond their call of duty.
Actually one day I will be writing about them. I am sure inventors who interact with us must be feeling the difference now. Look at our website: it is inventor-centric, not Commission-centric. We have attended to many requests from inventors merely on a phone call or an email. We do not want them to come without an appointment so they don't waste their time. We respond to their requests very fast with positive or negative answers.
What can SLIC do to safeguard society against bogus inventions and clever pretenders who claim to have invented unlikely or impossible devices or processes?
You get cheated only up to the point you want to be cheated. The Commission cannot prevent people coming up with claims that are too good to believe. From our side, we will be careful when we recognize inventions to the ability of the experts we employ to select such inventions. This is again a question of lack of scientific knowledge.
Without waiting to enhance the science education by itself, we just finished developing a series of video programmes where scientific principles are explained using the inventions of school children. These will be aired through Learn TV very shortly. So we show the possibilities to popularize science in application by in a way reverse engineering inventions. 
Anything more that can be done for nurturing a culture of genuine innovation in Sri Lanka?
Media plays a crucial role in promoting inventors. I will be very happy if every media station throws a challenge to inventors to come up with am innovative solution to a given problem with a backing business entity on a regular basis — so that creative energy is directed in areas with immediate application!