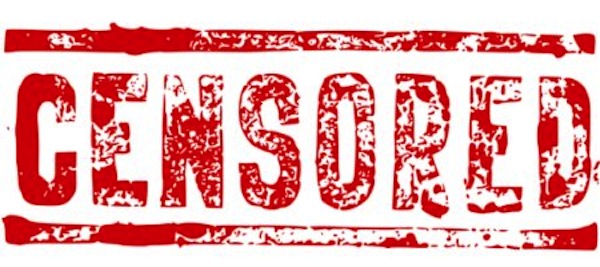 Update, 7.40pm: As we note in our tweet, we wish the Sri Lankan government made up its mind! This site, Vikalpa and even Transparency International's site are now unblocked on SLT ADSL. The technical information below still stands, and can in the event of any future block, be used to access site content easily.
###
Update, 12.10am, 22nd June: The following was sent out by email today to our local and international readership.
On 20th June, for a number of hours in Sri Lanka, Groundviews was completely inaccesible over Sri Lanka Telecom (SLT) ADSL broadband connections. Since it began operations in 2006, this was the first time the site was completely inaccessible over an ISP in Sri Lanka.

Reader reports from across Sri Lanka confirmed the site could not be reached, as well as the fact that over ISPs like Dialog and Etisalat, the site continued to work fine. The founder and co-editor of Groundviews, in New York at the time, could also access the frontside and backend of the site without any problem or delay. Reader reports also indicated that our partner site Vikalpa and the website of Transparency International Sri Lanka were also inaccessible over SLT ADSL broadband connections at the same time Groundviews was blocked.

Worried Groundviews was the latest website in Sri Lanka to be subject to an arbitrary block, we immediately activated emergency protocols that included the activation of a mirror site on WordPress.com, alerting our readership through email, Twitter and Facebook of the site block and immediately switching our RSS feeds to a different network architecture that allowed the full content on the site, including comments, to be read even if the SLT ADSL block continued to be in place, and indeed, spread to other ISPs as well.

However, as suddenly and surprisingly as the block on Groundviews was imposed, it went away. Full site access was restored towards the end of the day, which we confirmed on our site and social network feeds. As we noted to the Committee to Protect Journalists (CPJ) who red-flagged our site block in a press release, it "could have been a dry run for future action, could have been someone who flipped a switch without being told to do so, could have been a signal to us to shut up."

We received a vast number of emails, SMSs and calls supporting our work and our site. Thank you to everyone who responded so quickly and in solidarity. On the plus side, the temporary block provided us a good excuse to activate and test our emergency site access and content publication protocols, which were successful.

The site now operates as normal.
###
20th June 2011: A number of user reports from Sri Lanka indicate that Groundviews is now blocked on Sri Lanka Telecom ADSL broadband Internet connections. It also appears that Vikalpa, our partner site that publishes critical content in Sinhala, is also blocked. Further, the website of Transparency International Sri Lanka (TISL) is also blocked.
Content and comments published on Groundviews continue to be accessible over RSS. For articles, please click here or copy and paste the following URL into your newsreader feed://feeds.feedburner.com/groundviews
For comments, please click here or copy and paste the following URL into your newsreader http://feeds.feedburner.com/GroundviewsComments
Note that the RSS feeds above feature the full article / content / comment, and not just an excerpt. You can use any RSS reader (details below) to read content on the site, even with SLT's blocking.
Most modern browsers have an RSS reader built in (so you just have to click on the links above to read the content) or you can use the excellent and completely free Google News Reader, for which you only need a Google Account (like a Gmail account, and who doesn't have one these days?). RSSOwl is a great desktop RSS reader for Windows. For Apple OS X, we absolutely love (and in fact, use in house) Reeder.
Users on Windows, Apple OS X or Linux are strongly encouraged to download and use the TOR Browser Bundle. Using Firefox, this will allow anyone in Sri Lanka, even on SLT ADSL, to access Groundviews, Vikalpa and any other site that is normally blocked on the ISP without resorting to any online proxy.
In the eventuality of a more permanent site block, all of our content will be mirrored on http://gvsrilanka.wordpress.com, which we had registered a while ago precisely because we thought the Sri Lankan government would block access to our site.
With over 8,600 fans to date, our Facebook page is another great way to engage with our content.
Our Twitter feed, followed by almost every major wire news service in the country and region, offers pointers and short takes on critical content on the web.
Our presence on WordPress.com, Facebook, Twitter and access to our content via RSS news feeds is unhindered, and technically, very difficult to block from within the country, unless one follows the example of Egypt earlier this year.
We remain committed to the production of content that has since 2006 engaged hundreds of thousands on our site, and read by millions. Over years, it's our authors and readers who have defined the site far more than the content we ourselves have produced and published. In fact, few of them agree completely with the content on the site, or share our own perspectives on that which is published. We are constantly challenged, we have argued on principle, we have flagged key issues, others have shared alternative perspectives. All of us believe that to speak freely especially in a country that is post-war, yet still distant from a just peace, is vital to our democracy, our future. The discussion and debate on Groundviews is unique, and pegged from the get-go to a framework that encourages civil discourse, even on highly emotive and divisive issues. As of today, Groundviews featured 547 users, 58,329 comments and 3,872 posts, totalling over 7 million words of original content and debate.
This is a testimony to our site's enduring appeal, and why we will not easily be silenced.