Ratnarajah Navaratnam was born the same year his father, Appapillai, opened Navah Cinema in 1951. This was soon to be followed by the Rio Cinema in 1965. The Rio Hotel came more than a decade later, in time to host the Non-Aligned Summit of August 1976. The family also had the Trio Cinema in Dehiwala, Gem in Ragama and Rio in Jaffna. Until the distribution of film was brought under the National Film Corporation, the chain not only brought quality English films to the island, but also distributed them to other cinemas for display.
For decades, the Rio Cinema and Hotel towered over Kumaran Ratnam Road in Kompannaveediya. Once a state-of-the art theatre, red and blue neon lights illuminated its exterior, with a Todd-AO projection system bringing to life the country's first 70 mm film screen within its walls.
Then, it was a blackened shell, hollowed out by looting and fire in the July riots of 1983.
Soon, there may be nothing at all.
After three decades of hosting poorly-attended screenings, scattered photo shoots and art exhibitions, the owner of the Rio complex—the cinema, hotel, and attached Navah Cinema—has put the property on the market. In the fast-developing neighborhood, it's unlikely that the new owners will preserve the historic theatre, leaving the Rio, like many other markers of this dark chapter in our history, likely to be erased.
Click here to view the story, produced on Atavist.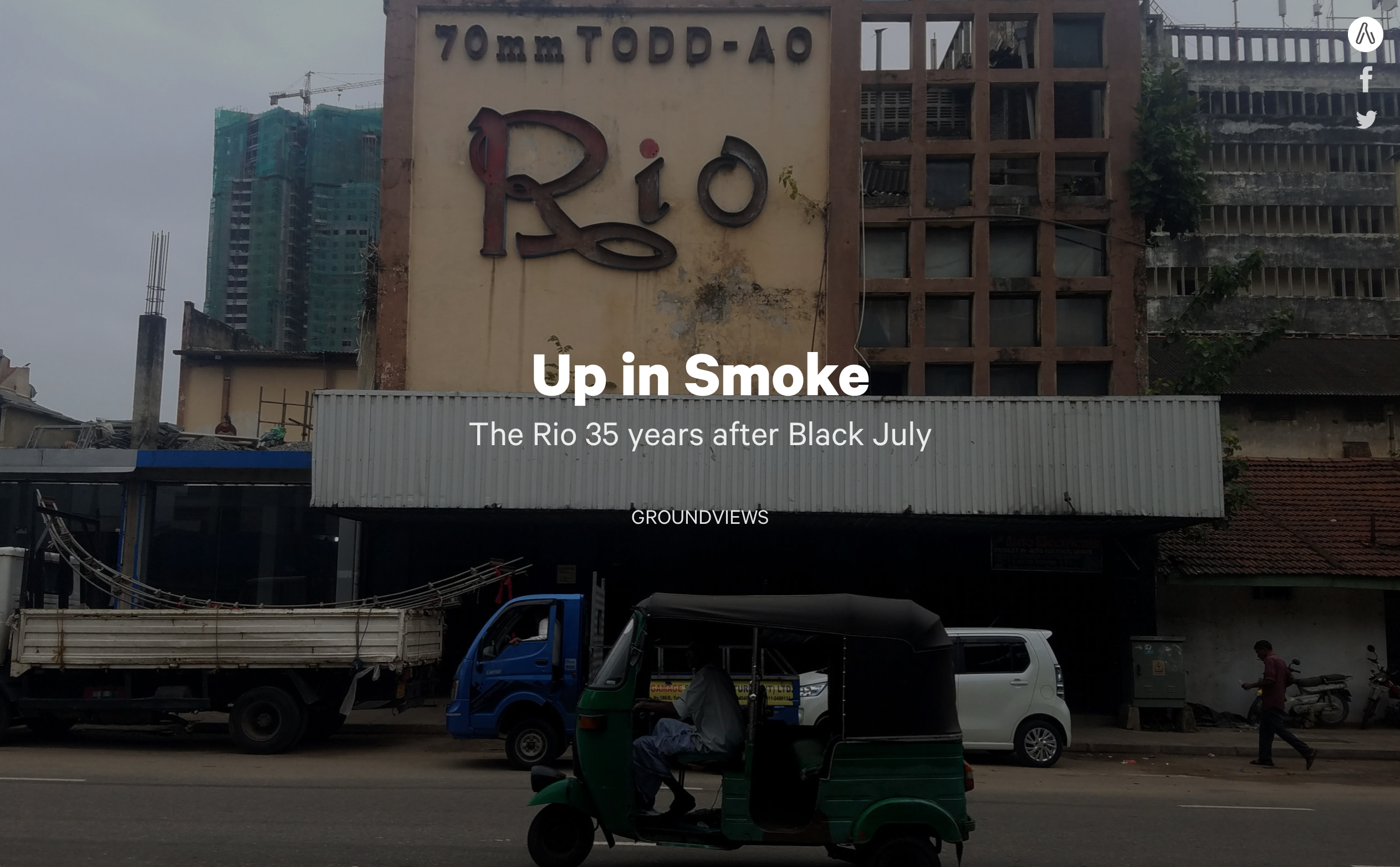 Editor's Note: To view more content marking 35 years since Black July, click here.