Voting is an important civic responsibility and one way all of us exercise and enjoy our Sovereignty. This responsibility becomes particularly important during a Presidential Election, because of the immense power vested in this office.
With less than one week to go for the 2015 Presidential Election, the Centre for Monitoring Election Violence (CMEV) officially launched #IVotedSL, a trilingual campaign to encourage citizens to exercise their right to franchise.
The campaign calls on voters to take a public pledge that they will exercise their right to vote on January 8th. An individual can signify this pledge by changing their profile/account picture and cover/banner page on Facebook, Twitter, Google+ or any other social media platform. On election day those who take the pledge can share through social media a picture of the fifth digit (little finger) of their left hand which is marked with indelible ink using the hashtag #IVotedSL.
We've also created banners Editors of news media and bloggers can choose feature on their websites, in print or via television.
All images are copyright free and available in Tamil, Sinhala and English variants. Download them all from http://bit.ly/ivotedsl.
Over the new week, the #IVotedSL campaign will disseminate infographics on the importance of voting and encourages the general public to also share photos, memes and other media content depicting the importance of voting using the hashtag #IVotedSL.
Our first infographic in this regard is below.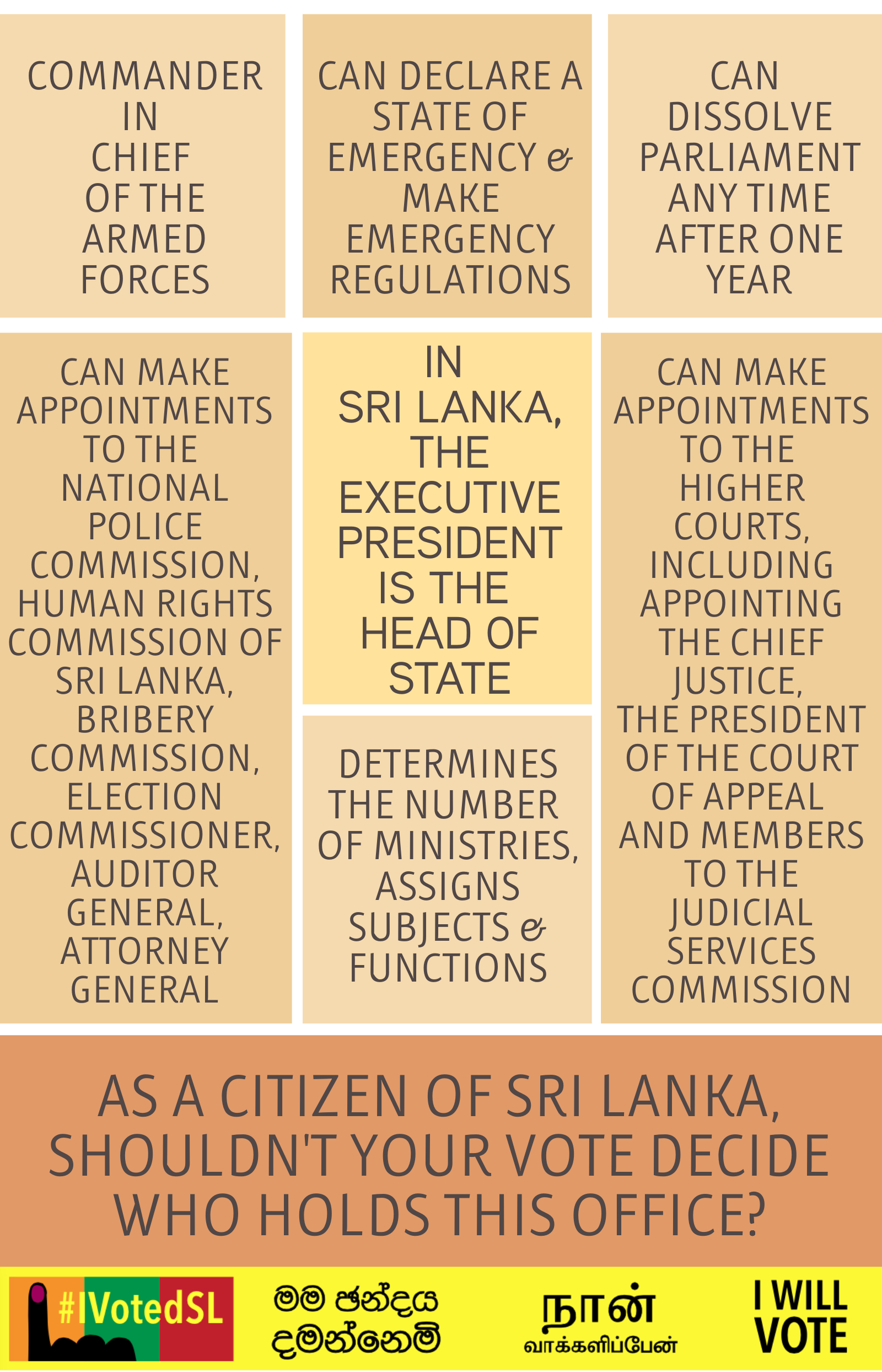 CMEV was formed in 1997 by the Centre for Policy Alternatives (CPA), the Free Media Movement (FMM) and the Coalition Against Political Violence as an independent and non-partisan organisation to monitor the incidence of election related violence. Currently, CMEV is made up of CPA and INFORM Human Rights Documentation Centre.
CMEV does not support and or endorse any candidate or political party. #IVotedSL is meant to get citizens animated around the importance of exercising their vote. It is emphatically not aimed at the promotion or criticism of any particular candidate.