Prominent Tamil civil society activist Shanthi Sachithanandan shares her experiences of the July 1983 anti-Tamil riots in Sri Lanka.
For the Sinhala version of the interview, click here and visit the Vikalpa YouTube Channel for more short videos on the events of July 1983.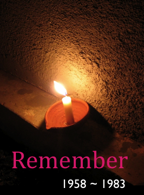 For more articles on July 1983, please click here.