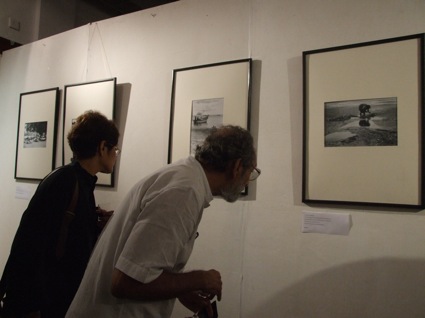 Anoma Rajakaruna shares her photos of people in black and white. Anoma has captured many expressions and many environments. Every photograph speaks differently. As a film-maker, photographer and poet ,Anoma has well captured the many moods of men, women and children around the Island. The exhibition is divided as My story, her story, his story and their stories comprising 34Â photographs.
Anoma Rajakaruna's exhibition of photographs was inaugurated on July 16th 2008 at Alliance Francaise in Colombo by the Ambassador for France in Sri Lanka and Maldives Michel Lummaux. The exhibition will remain open to the public from July 18th-24th  2008 , and the exhibition will be held at Alliance Francaise in Kandy from August 8th-14th 2008.
 
My Story
As a child I walked down the main street of my home town Panadura,
In Southern Sri Lanka, with my mother.
We walked the familiar route doing so many things together,
Going to the railway station to catch a train, going to the fisheries harbour to buy fish,
Going to the weekly fair to get seasonal fruits,
Going to the beach on Sundays to make sand castles,
Going to the library to return a book,
Going shopping to buy a new pair of shoes or
Going to the temple at the end of the street to meet a Buddhist monk, who is a scholar.
On these walks we would drop in at the corner shop or the adjoining pharmacy to say hello to some of our friends.
I remember, Uncle Joe from the pharmacy and a few others from the nearby shops with whom we communicated in a mixture of languages: Sinhalese, a little bit of Tamil and English.
We belonged to different ethnic groups and spoke different languages.
Yet we were friends.
Then a day dawned in July 1983, which changed this familiar routine and landscape completely.
I was in school.
The Hindu temple across the road went up in flames.
Thereafter every building owned by a Tamil in town was caught up in black smoke and red flames.
My teenage self was surrounded by smoke, flames, charred door frames and lifeless half burnt houses.
Days, weeks, months and years passed thereafter.
There was no trace of Uncle Joe and his friends.
The landscape of main street in Panadura had changed.
I grew up.
I met new friends. They were Sinhalese, Tamils, Muslims, Burghers and Malays.
I started traveling. I went to places away from home all across Sri Lanka.
One day, I met a woman in Polonnaruwa who lost all her seven sons.
Two years after that, I met a sculptor in Nikaweratiya. He sculptured statues of Buddha.
I met a woman in Madhu who lost the place she called home 16 times and now lives out of suitcase.
I met people who didn't have a place called home.
I met people who didn't like to talk about their original homes because it brought back sad memories.
I met children who were born in temporary shelters.
Some of them have lived in such "temporary" places for a very long time.
Most of them were Tamils.
I have listened to their stories and to many other similar stories.
I have documented their lives during the last 17 years.
It's 25 years after July 1983.
It's time for me to share their stores with you.
I never met Uncle Joe again.
"July: Life after 25 years" is my search for him and others who were swept away from their homes and families into strange and often threatening and terrifying new environments and social contexts.
It is also my way of honouring the courage of all these women, men and children who have dared to rebuild their lives in Sri Lanka.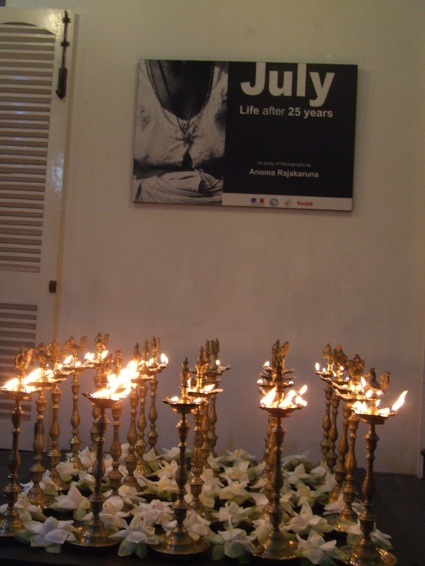 25 oil lamps were lit to commemorate the Black July.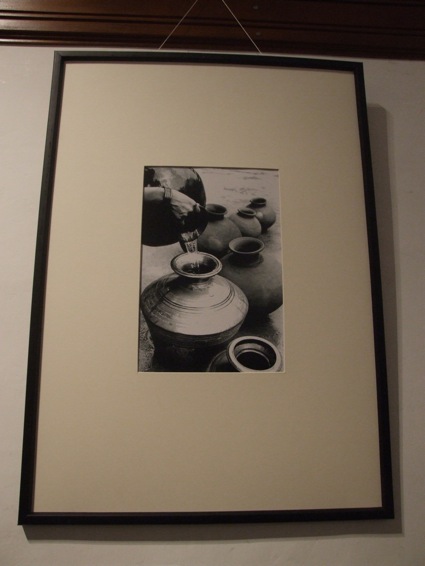 These pots have an ethnicity too.
The clay pots are used by Sinhala people.
The brass pots are used by Tamil people.
They are known as "Sinhala" pots and "Tamil" pots.
Women who fetch water for their families from both communities come together with their pots at the common wells in many villages on the borders of the conflict zone.
They not only share water, they share life too.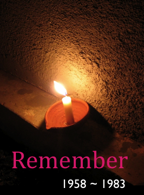 For more articles on July 1983, please click here.