මළ ජූලි හතකින්වත් පාඩමක් ෙනා ගන්නා…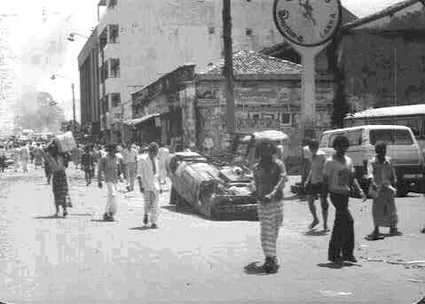 Photo credit: Tamilnation.org
My article deals with the social and political after-effects of one of the most despicable episodes in Sri Lankan history – the ethnics riots of July 1983. I examine how in the intervening years, Sri Lanka's political establishment has failed to address the growth of hate and violence, and how even certain sections of the religious establisment now see and promote war and violence as viable means to peace. Sections of the Buddhist clergy are notable in this regard.
We also see that in combatting the terrorism of the LTTE, we have now already unquestioningly entertained the growth of political terrorism. Terror against terror defines the age we live in – and I ask, have we really learnt anything from our sordid experience of ethno-political violence?
Read my article in full here.