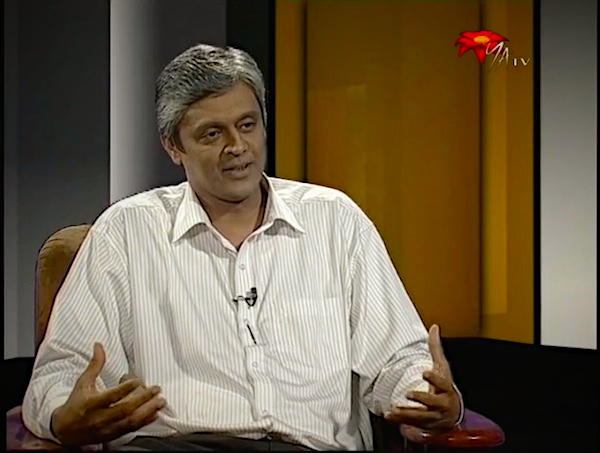 Asoka Abeygunawardana, is the Executive Director of the Sri Lanka Energy Forum and an Adviser to the Minister of Power & Energy. Asoka's articles on the Energy Forum website clearly outline the challenges facing power generation and energy policies in Sri Lanka today, the result of many years of ill-advised strategic planning, investment and delays in infrastructure construction.
Asoka talks about Sri Lanka's overwhelming dependence on oil based power generation, and referring to it as a 'severe crisis' notes that there isn't a quick and easy fix for this. Speaking about the transition from a primarily hydro-electric based power generation to what is now a non-renewable fuels (oil, coal) based power generation, Asoka notes that this is not an energy mix Sri Lanka can sustain in the years to come.
With the Meteorological Department forecasting that 2012 will be drier than 2011, the power generation over the course of this year will get much worse before it gets better. And this includes utility costs as well. Asoka address the fall out of the Iranian oil export sanctions and also the possible attack against Iran by Israel, which inter alia has the potential to greatly disrupt oil markets.
Talking of a longer-term, more sustainable energy mix and set of policies, Asoka explores options around renewable and clean energy generation (wind, wave, solar), energy conservation (including introduction of smart grids, smart power metering and LED lights), pumped water storage (to help with non-monsoonal hydro-electric power generation), importing electricity from India and even nuclear power generation two decades hence.
Asoka also talks about the true costs of power generation and passing this on to the consumer, and the complexities of determining tariff bands so that those who consume the least amount of electricity don't end up essentially subsidising the power generation costs, per unit, brought about by those who consume the most.
The full video is essential viewing if you want to find out more about Sri Lanka's energy problems today, how they can't be wished away in the immediate future.