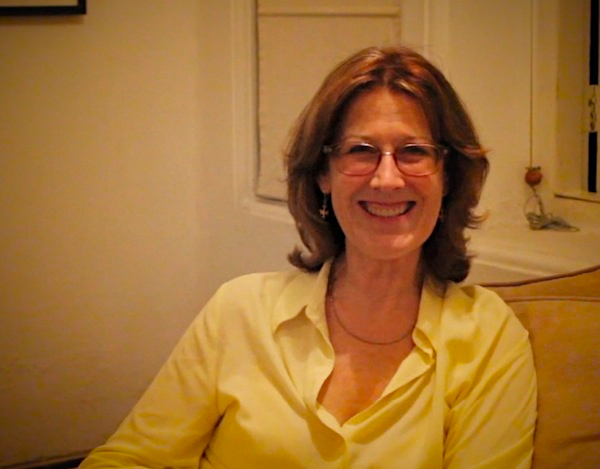 Alison Skilbeck will perform her critically acclaimed production Are There More Of You? in Colombo on the 13th and 14th of January at the British Council auditorium. Groundviews caught up with Alison to talk about her play and theatre in general.
As noted on the Oxford Playhouse website,
Alison Skilbeck was a member of Oxford University Dramatic Society (OUDS) and played lead roles at the Playhouse in many OUDS productions including King Lear, Epicene, The Plough and the Stars, Dandy Dick, and A Winter's Tale, and toured to the Edinburgh Fringe in Oxford revue. Skilbeck's enormously varied stage career has taken her to the West End and all over the UK, and on tour to the USA and Europe: early on she created roles in no fewer than six Alan Ayckbourn premieres at Scarborough. On radio she was 'Polly Perks' in the Archers until the character's tragic death; while television credits include Sherlock Holmes, Miss Marple, The Beiderbecke Affair, Dr Who, New Tricks, Law and Order UK, and Midsomer Murders. Alison read Spanish and French at Somerville College, and her TV career began when she presented the Spanish Language Programme Zarabanda for BBC 2.
Alison is in Colombo performing for the benefit of Sunera Foundation, and begins by giving an overview of the production, which is anchored around four female characters who reside within the same postcode, SW11. Alison flags the real-life sources of her inspiration, and gives an overview of each character,
Claire, a bright, abandoned Ambassador's wife with blood on her hands, Italian Sophia, who serves egg 'n' chips by day and osso bucco and Verdi by night, Sara, the local spirit weaver, all sweetness and light unless you tangle with her, and Sam a bluff northern business woman who's always got on with men, but seems to be going home alone.
She goes on to talk about the reception of her production in the varied venues she has performed it to date, including at Fringe in Edinburgh. In response to a question posed, Alison then goes into briefly how theatre in Britain has changed in the decades she has been actively involved in acting, casting and directing. Towards the end of the interview, Alison more generally talks about the importance of theatre in Sri Lanka's own tryst with reconciliation, post-war.