Featured image courtesy Tamil Guardian
Undergraduates of the Faculty of Law, University of Colombo presented their proposals on Constitutional Reforms on Wednesday, 30 March 2016.
Among the proposals was the draft Bill of Rights designed by the final year undergraduates following the Human Rights course, accessible here. The proposals were received by the Members of the Public Representations Committee (PRC) headed by Mr. Lal Wijenayake. The Committee members and the undergraduates engaged in detailed discussions on the integral aspects a Constitution including supremacy of the Constitution, judicial review of legislation, language of administration and human rights. The discussion also focused on the need for recognition of minority rights and women's rights.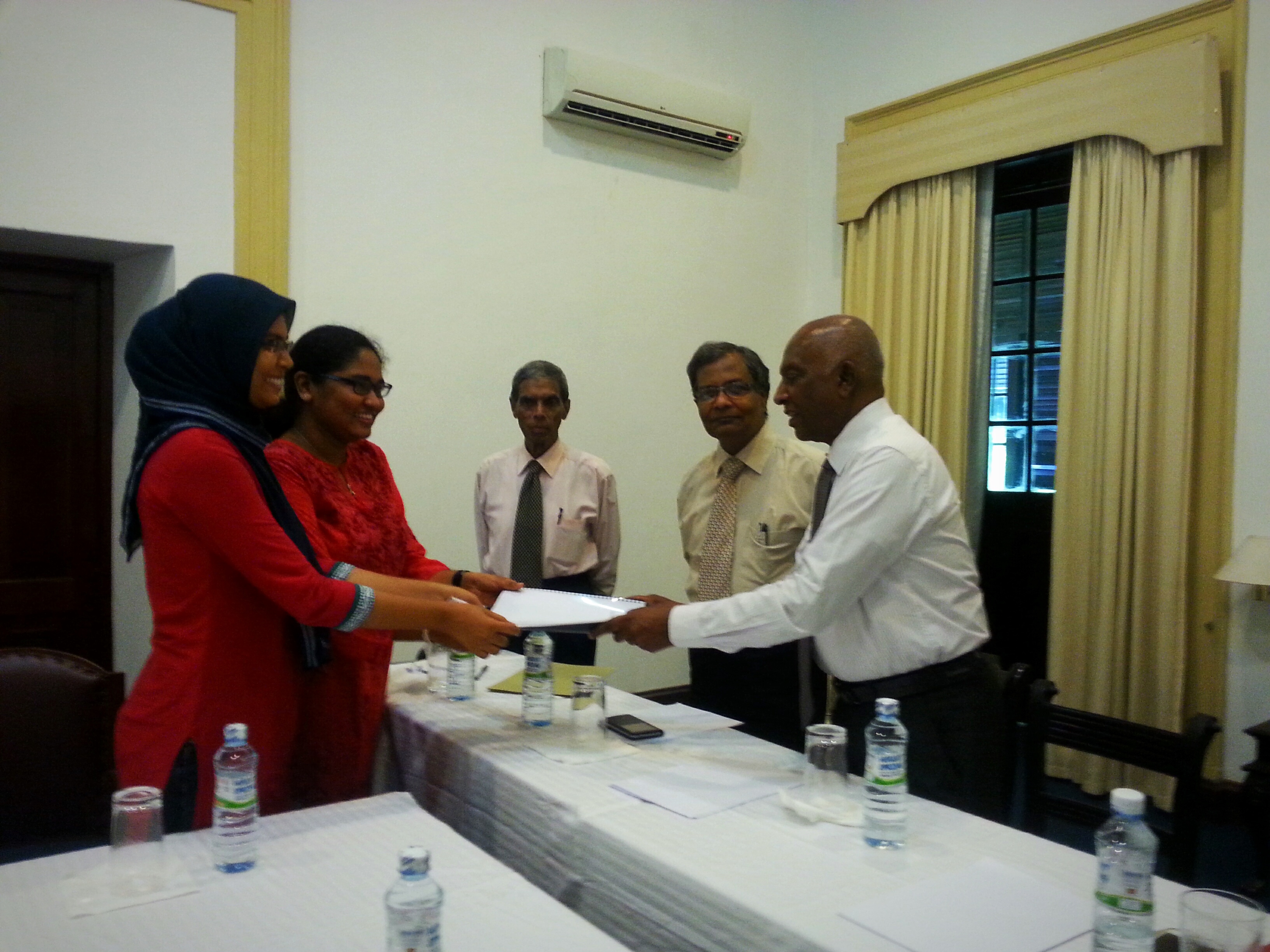 The draft fundamental rights chapter presented to the Committee expands the scope of the rights guaranteed under the 1978 Constitution and the Draft Constitutional Bill of 2000. The proposal primarily suggests abolition of death penalty, transformation of the negative right of freedom from torture into a positive right of humane treatment and the introduction of a non-derogable right to silence in the event of arrest of an individual.
The provisions that are drafted aim for maximum protection to human life, dignity and liberty. Another significant suggestion is the recognition of Economic, Social and Cultural Rights, especially rights relating to education, environment, water and consumer rights, as enforceable on the basis that they are indivisible and interrelated to the Civil and Political Rights recognised in the present Constitution.
The draft chapter upholds the supremacy of the Constitution by invalidating laws that are inconsistent with the provisions of the chapter. This needs to be contrasted with the provision in the present Constitution that invalidates the fundamental rights in instances of inconsistency by any written or unwritten laws. Furthermore, the need to interpret the fundamental rights in light of Sri Lanka's international obligations relating to human rights is also emphasised.