The film 'Our Brand is Crisis' is deeply resonant in Sri Lanka.
How it deals with the party political fabric and culture, electioneering, the propaganda campaigns of candidates and their respective parties, the strategies employed to win over voters, how policymaking and indeed, even foreign policy is outsourced to spin-doctors and third parties plus the (deeply unpopular and largely secretive) role of the IMF in propping up a country's economy, all part of the film, echo real life examples from Sri Lanka.
The film will be screened on Thursday, 31st March 2015, from 5 – 7.30pm at the LKIRRSS auditorium, 24, Horton Place, Colombo 7.
Entrance free. Limited seating and strictly by invitation. Please visit bit.ly/crisisbrand on your mobile, tablet or computer to register.
Trailer below.
###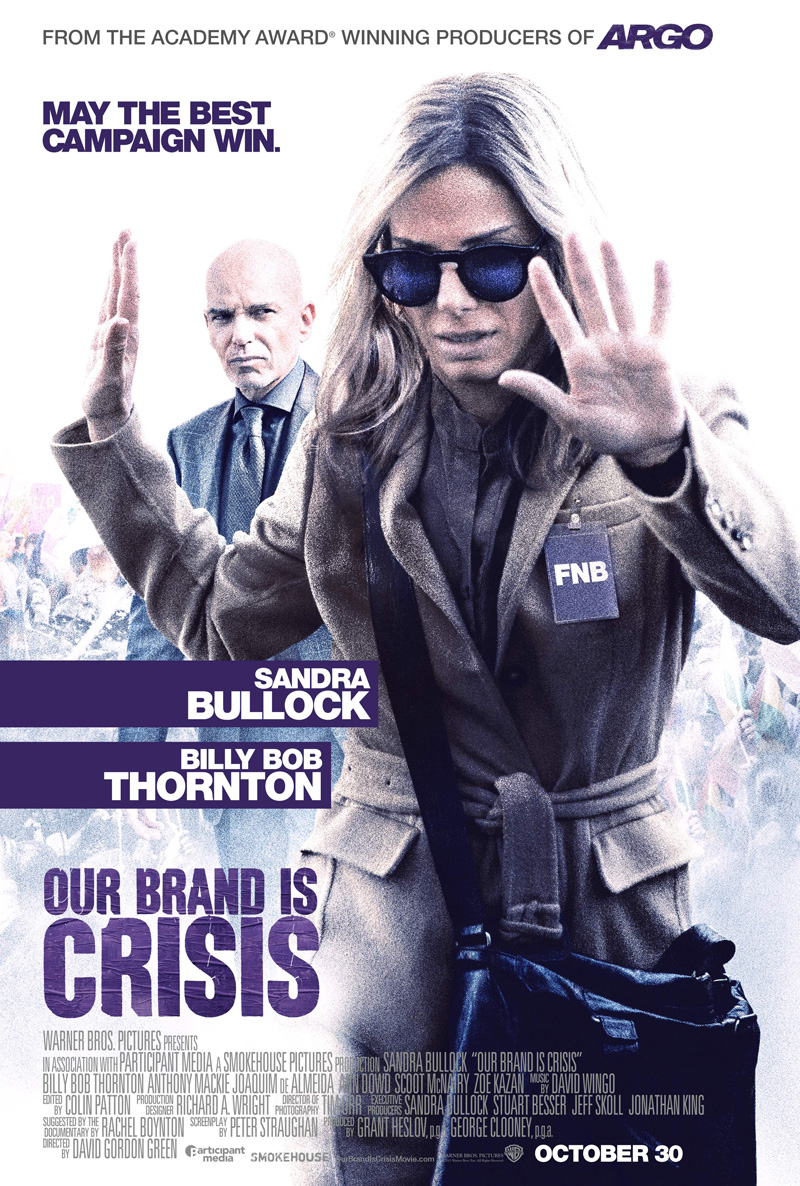 Academy Award winners Sandra Bullock ("The Blind Side") and Billy Bob Thornton ("Sling Blade") star in the satirical comedy "Our Brand is Crisis," from director David Gordon Green ("Pineapple Express," "George Washington") and producers Grant Heslov and George Clooney, the Oscar-winning producers of "Argo."
A Bolivian presidential candidate failing badly in the polls enlists the firepower of an elite American management team, led by the deeply damaged but still brilliant strategist "Calamity" Jane Bodine (Bullock). In self-imposed retirement following a scandal that earned her nickname and rocked her to her core, Jane is coaxed back into the game for the chance to beat her professional nemesis, the loathsome Pat Candy (Thornton), now coaching the opposition.
But as Candy zeroes in on every vulnerability – both on and off the campaign trail – Jane is plunged into a personal crisis as intense as the one her team exploits nationally to boost their numbers. "Our Brand is Crisis" reveals the cynical machinations and private battles of world-class political consultants for whom nothing is sacred and winning is all that matters.
Green directs from a screenplay by Oscar nominee Peter Straughan ("Tinker Tailor Soldier Spy"), suggested by the documentary by Rachel Boynton, which outlined the American political campaign marketing tactics employed in the real-life 2002 Bolivian presidential election.