Groundviews invites you to a screening of the award winning documentary 'Red Lines' on Tuesday, 15th December 2015, from 5 – 7.30pm at the LKIRRSS auditorium, 24, Horton Place, Colombo 7.
The screening will be followed by a discussion around the issues raised in the film, moderated by Sanjana Hattotuwa with Nimalka Fernando as a confirmed discussant.
Entrance free. Limited seating and strictly by invitation. Please visit bit.ly/redlinesfilm on your mobile, tablet or computer to register.
###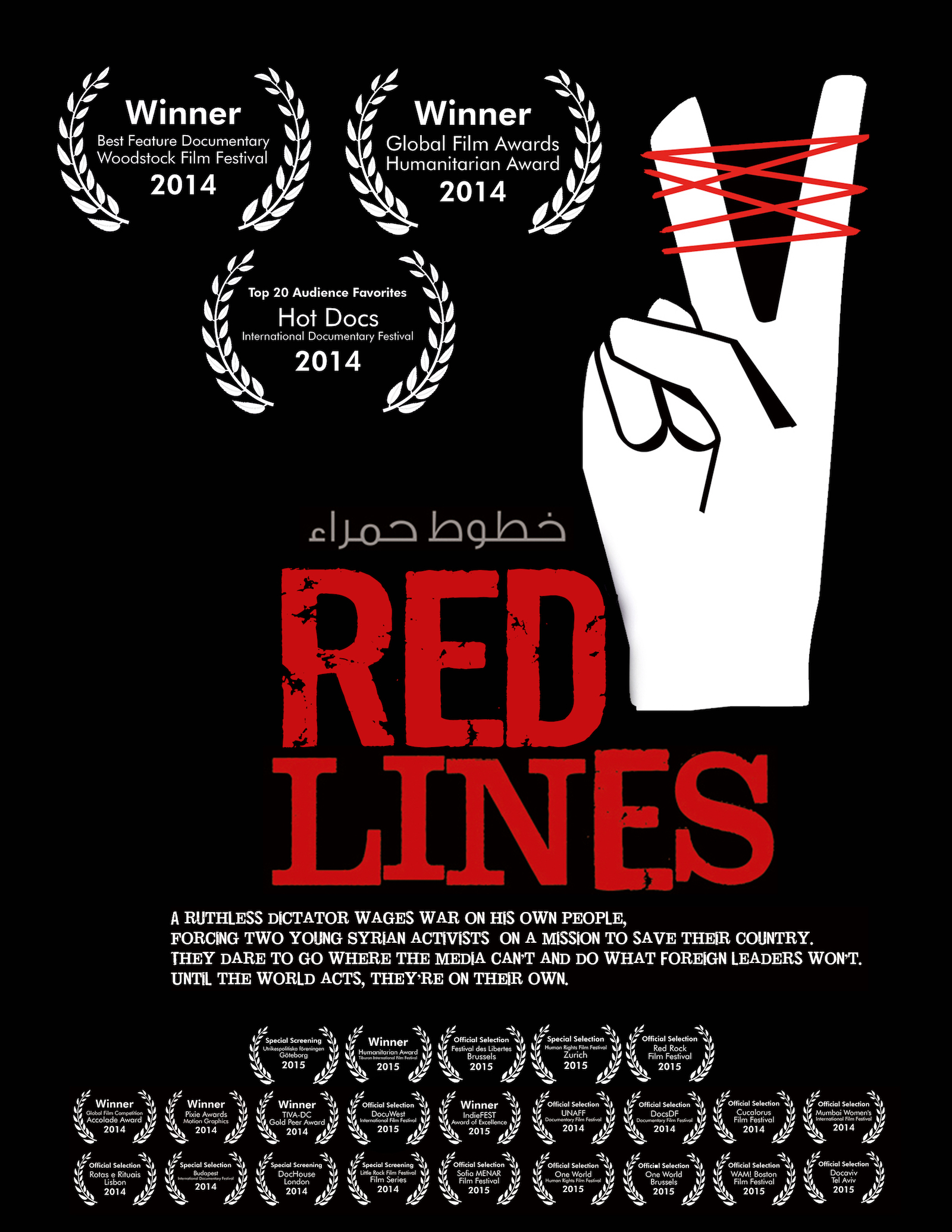 The news from the Middle East worsens daily into a nightmare scenario—one eerily foretold in 2012 as two young, unlikely Syrian activists launch a radical plan for bringing democracy to their country, besieged by the brutal Bashar al-Assad regime. Under threat of death and armed only with the Internet, they organize when no one else will.

University student Razan uses her laptop to coordinate a smuggling network for bringing humanitarian aid and journalists into Syria.
Damascus-born Mouaz works his contacts in the West, becoming a primary source for intel carrying dire implications: without external support for the moderate opposition, Syria's struggle will draw in opportunist hardliners such as ISIS, spread to neighboring countries such as Iraq and dangerously destabilize an entire region.
Razan and Mouaz navigate a minefield, facing agonizing decisions of who to aid and who to trust, all while hatching a Trojan-horse plan for a democratically run Syria starting with one free, empowered village and spreading from there.
Red Lines provides cinematic boots on the ground, offering a rare window into the Syrian conflict taking us from the trenches to geopolitical jockeying and becoming, along the way, a searing exposé of an ongoing inhumane crisis.