The other day, on the banks of the Diyawanna waterfront close to the Sri Lankan Parliament, I noticed a man sitting in meditation. What a surprise? He is none other than my drinking partner from Bridgetown — the Sri Lankan Tamil fellow Sivapuranam Thevaram. I wondered what the thoughts of this meditating man were. Forgive me for this experiment, for it is oxymoronic to try and guess what a meditating fellow is thinking. After all, meditation is about controlling the wandering mind, isn't it? But on the banks of the newly paved Diyawanna, five years since the end of the brutal war our country suffered, now in our march towards turning ourselves into a knowledge hub and becoming a wonder of Asia, some conventions have been suspended.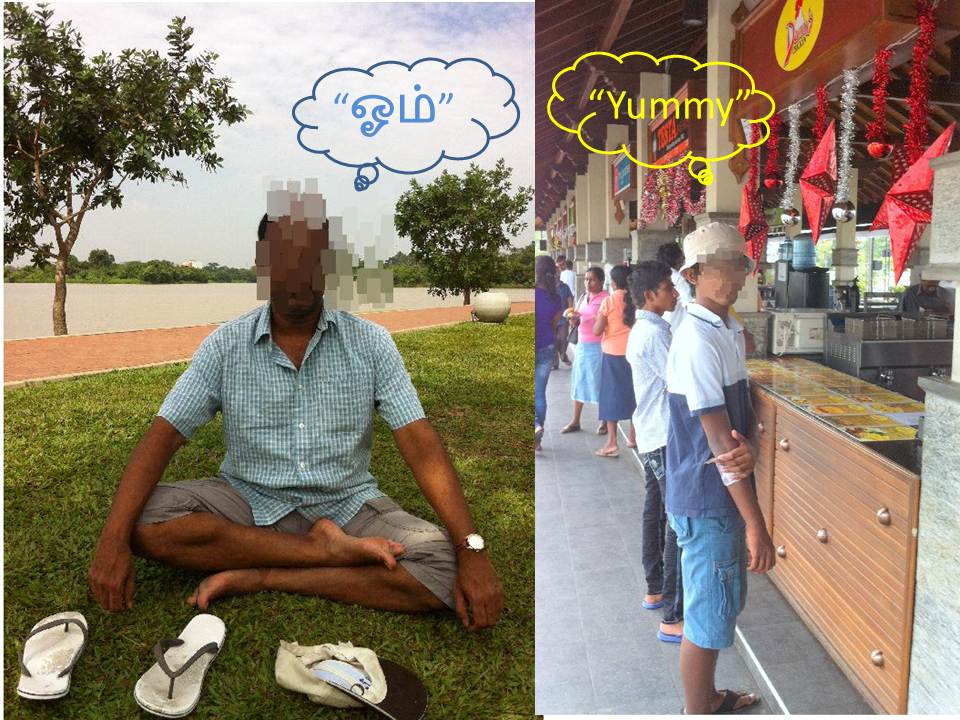 You might guess the meditating man is in deep thought about what the taka taka driver who brought him there had just told him. On visits to Sri Lanka, Thevaram engages taka taka drivers in conversation to know about the state of his country. Cost of living is a good topic to start that engagement. The drivers would express acute hostility to the government. The new highways form another topic. "Are they building more?" Thevaram would ask. "They won't stop until they reach Hambanthota, Sir," is the usual reply. But at the end of every such journey the drivers would remark: "but during the war, Sir, we can't even be sure if we will live to see the next day, no?"
"Colombo is beautiful, no?" said the driver on this particular occasion, pointing to the newly done up pavements, adding "even the brick factory belongs to him!"
"Who do you mean?" The driver didn't answer. He knew there was no need.
You might guess that the meditating man is contemplating sophisticated concepts being analysed about a political structure to accommodate a sense of belonging from the minority communities of Sri Lanka: the theory and practice of the structure of our State, the fine lines between counts that define majority and minority, the perceptions of history that map out the notion of a nation, and the powerful microscopes that disentangle the differences between internal and external self-determination.
You might guess that the meditating man is doing some calculations. His son Senguthu had just bought some food from a kiosk at the Diyawanna waterfront, two pieces of fried chicken for Rs. 375. There are those who think fried chicken – Kentucky style – is a barometer of progress. Thevaram might be doing some calculations to see what fraction of the population can afford that. He might conclude that it is substantially lower than the fraction of the population that walks around with extreme nationalist pride of that waterfront making the city look as wonderful as Singapore. Several four-wheeled luxury vehicles drive past while they were there –VIPs attending a wedding in the hotel nearby, reflecting the existence of an entirely different social class.
You might even guess that the meditating man is remembering some calculations he did a few months ago, concluding that the present value of the Victoria Dam, at nine and a half percent compound interest is the same as the money spent importing luxury vehicles for VIPs for the CHOGM conference.
Well, I am sorry to say all your guesses are wrong.
My meditating friend had his mind fully under control, and was focused entirely on two candles he had just lit to mark the Eighteenth of May 2014, the fifth anniversary of the end of the war in our country.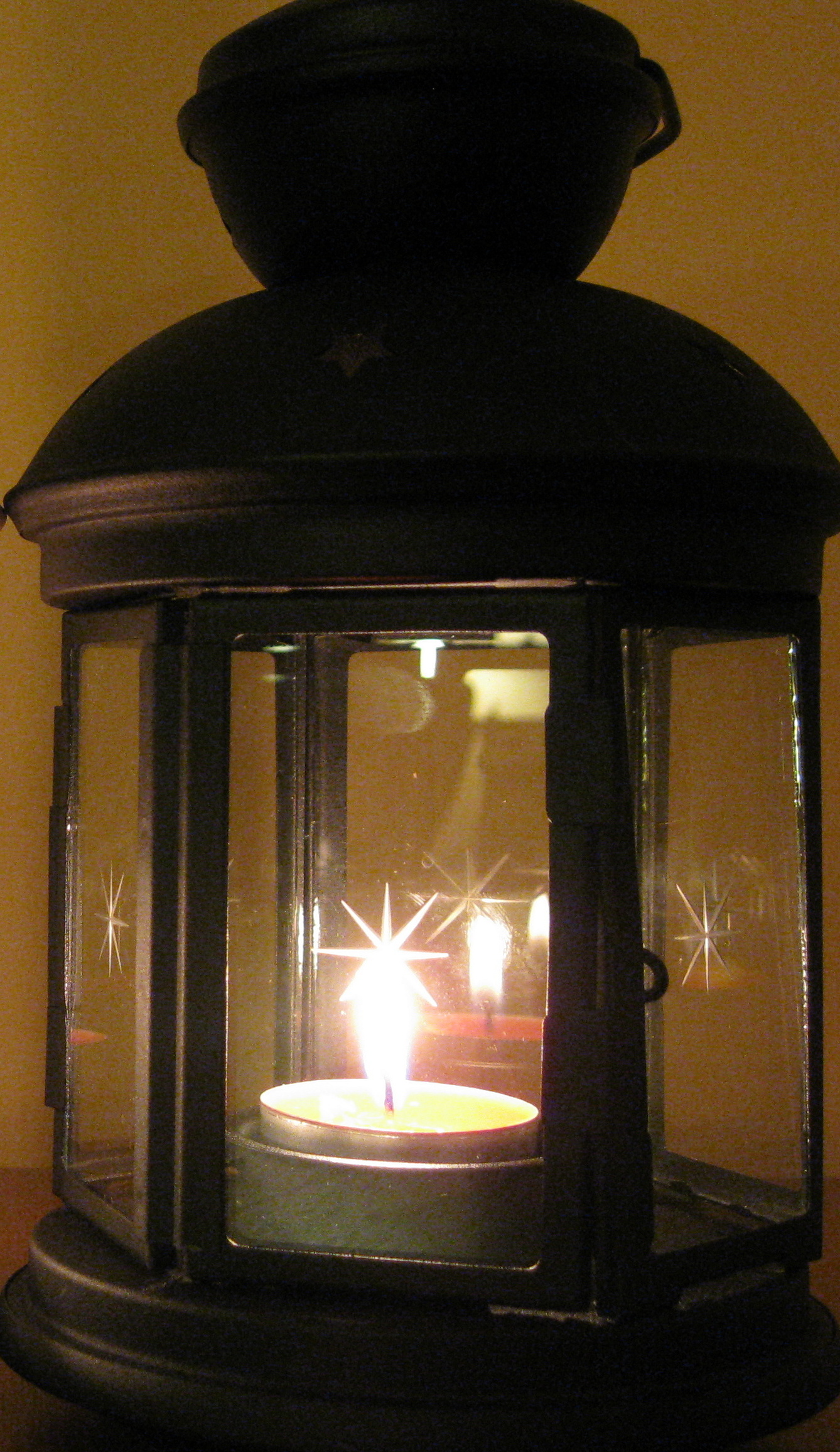 Thevaram's first candle is for a young boy named Thevan, who left school at the age of 16.
That is not his real name. I have truncated his polysyllabic name of elegant phonetic complexity in order to hide his identity. Thevan is from a village about a dozen miles off Batticaloa in eastern SriLanka. His village saw much fighting, being the theatre of the well-known vicious cycle several times: ambush on an army patrol, several soldiers die, rebels run away, trucks of troops arrive an hour later, unofficial curfews, roundups, hooded informers, separation of men of certain age group, random beatings and then shootings. When his father was caught up in one of those and beaten infinitesimally close to experiencing that fine transition between life and death by officers of the Law who then locked him up for a long time under the Prevention of Terrorism Act, Thevan ran away from home and joined the rebels. Some prevention the Act has achieved. Thevan went to defend the North and East from the South and West.
My uncle, an exceptionally committed Medical Officer of Health, now in retirement lives and works in Thevan's village. He tells me over half the adults in that village cannot sign their names.
What did Thevan do in the movement? He could have been in the group that killed worshipping Muslims in the Kalmunai mosque, or the one that massacred innocent people at Anuradhapura, or even one that butchered baby monks at Aranthalawa. We cannot infer what precisely his role was. Statistically speaking, we would guess he was most likely to have served as the cannon fodder that formed the waves of kids who cleared the front-line sentry posts before the elite units finished the business of defeating army garrisons at Mangkulam, Mullaitheevu and Elephant Pass — with videos to upload on YouTube and all that.
But I learn from gossip channels that Thevan was none of it. He died in a fight with his ex-comrades on the banks of Verugal.
He enlisted to protect the North and East from the South and West. He died defending the East from the North. As far as who kills who is concerned, all permutations have been explored in our country.
Thevan's mother still lives in that village. She still cannot sign her name.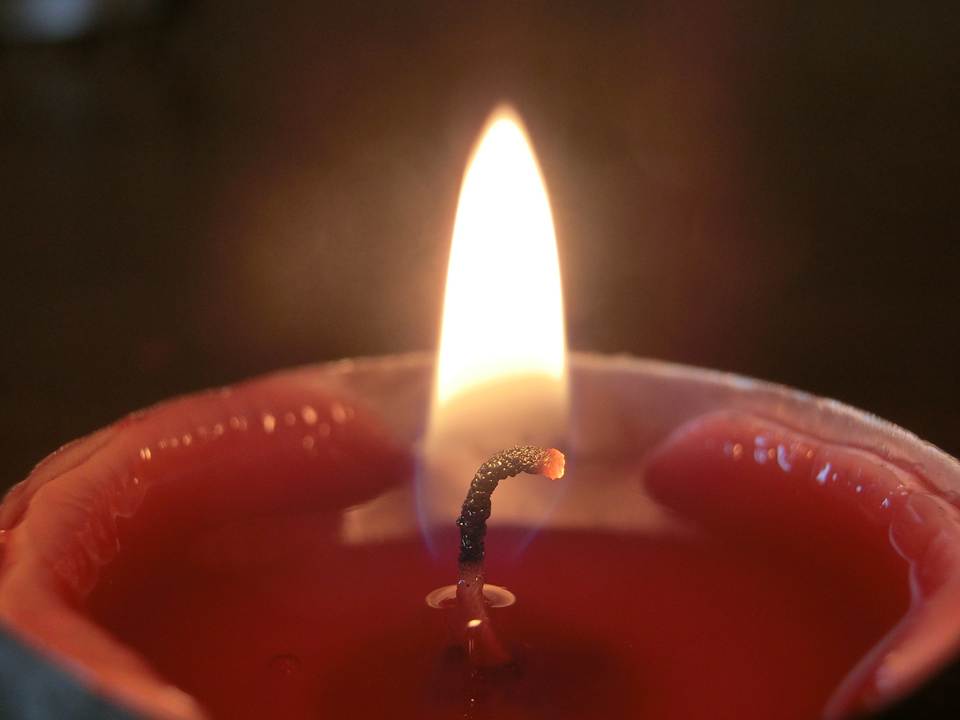 Thevaram's Second candle is for a young boy named Sunil, who left school at the age of 16.
His full name is Cucumber Kondayage Sunil. That is not his real name. I have twisted it a bit to hide his identity. I must first tell you how Thevaram came to know about Sunil. One afternoon about four years ago, he was sitting in the veranda of a house in Batharamulla when a young man came to visit his (Thevaram's) parents. When Gajaba (not his real name) took his shoes off to enter the house, Thevaram knew he was from the military (just as the Thomson and Thompson twin's cover was blown in an episode of TinTin, some readers will recall). The young fellow goes into the house, approaches the old Tamil man Sivapuranam (Thevaram's father), kneels down and touches the old man's feet to receive his blessings. The old man struggles to stop it. Which he couldn't because he is semi paralyzed, having recently suffered a stroke. He puts one hand on Gajaba's shoulder gesturing a sort of blessing. A drop of tear rolls down the old Tamil man's cheek. Gajaba has seen action in several front lines in the thirty year war. He would have seen many Tamils through the crosshairs of his rifle. Armed or not, all the same, he has been instructed from air-conditioned offices on the banks of the Diyawanna. But Gajaba has a sense of respect for the elderly, a sense of reverence for the educated, and he seeks blessings from the old Tamil man paralyzed by stroke.
What was Gajaba doing in that old Tamil man's house?
In a neighbouring house in Batharamulla worked a maid called Ruhunu Kumari who hails from the village of Keppitigollawa.  Yes, I know Ruhuna is in the South and this village is more to the North, but I have deliberately chosen that name to make sure her identity remains hidden. Her family were farmers living on very low income. Chena cultivation it is called: set fire to part of the jungle, grow maize in the fresh rich soil, boil it and sell it to bus travellers on the highway to earn a living. Ruhunu Kumari has told Thevaram about her life during days of war. In day times, protection from Tigers (not of the four legged variety, you know) was provided by thugs known as Home Guards. In the nights the Home Guards are generally drunk and are not of much use. So Ruhunu Kumari and her family would turn off all lamps and go and stay hidden in the jungles. In Batharamulla, she has begun a romantic liaison with Gajaba. When the soldier comes to visit her, he stops by to see Sivapuranam.
Now Cucumber Kondayage Sunil is Ruhunu Kumari's older brother. The name comes from their grandfather, a farmer in that village. He had long hair and styled it as a pony-tail.  He would go to the Sunday pola (market) on his bullock cart, to sell his vegetables and return with a large amount of bulath (betel leaves). When the wind is strong his pony-tail tends to come off, and being in a hurry he would reinforce the knot using a small cucumber fruit. That is how the grandfather got the nickname Cucumber Kondaya.
Sunil joined the army out of poverty. Even if you died, your family will be looked after well, he had been told as inducement. After about six months of training, he was posted in the front-line and was killed when Elephant Pass fell. The body was not retrieved. An empty coffin wrapped in the Sri Lankan flag was sent to their house. A day after the funeral, Sunil's brother – whom we shall call Cucumber Kondayage Ranil – took his own life by gulping a bottle of insecticide. He loved his loku aiya (older brother) very much, Ruhunu Kumari had told Thevaram.
Both Thevan and Sunil left school at the age of 16. They neither had the education, nor membership of the right social class, to know the fine difference between internal and external self-determination, or the subtlety between minority and nation.
The only thing my meditating friend can tell us with certainty is that both are dead.
Do they not deserve their candles?