Photograph by the author
Sri Lanka celebrated that very first victory day one day later than it has been marked in the four years since.
It was the 19th of May, 2009.
Vellupillai Prabhakaran had been killed the previous day. News of his death had to filter through before celebrations could begin. Ever since, Sri Lanka has marked his death anniversary as its most triumphal calendar day, with military parades and air-shows, chest-thumping speeches about patriotism and conquest.
It was early and I was standing on the sixth floor balcony of an apartment complex in Bambalapitiya. The Kathiresan kovil was across the road. I watched as a man stepped out of its tall gates, red and white marks on his forehead from an early morning pooja.
I was trying to digest the fact that for the first time in my 29 years, I had woken up in a country that was no longer at war. It was strange. And momentous.
I was not completely ignorant of what it had cost. It had cost me personally several times. An occupational hazard. But I also had a vague awareness that the end had come at the cost of something much deeper, something I could not put my finger on at the time.
I remember struggling to decide which emotion I was feeling. Joy that it was over? Rage, at how much it had cost? Sadness, at what had unfolded in those last weeks? Repulsed by the graphic images repeatedly aired on television?
So I focused instead on the man at the kovil.
The early morning streets were quiet, but there were sudden bursts of excitement. Cars, vans and tuk-tuks filled with people, waving the Lion Flag, singing and laughing. Some more boisterous than others.
He stood there, for the better part of an hour. I don't remember which of us walked away from our respective observation perches first. It may have been me. I was eager to get back to the news cycle. The early morning stillness quickly gave way to a day of raucous merrymaking, papare bands, and incessant firecrackers. I could hear the cheering and hooting on the streets below. It went on all day.
Five years ago it was impossible to predict the kind of post-conflict future Sri Lankans -would begin to craft. Once the frenzied euphoria had ended, I thought the moment for introspection would come. I thought history and memory would demand it.
An entire generation of Sri Lankans had only known a country at war. That had been my generation. We were those kids. Our first toddler memories were of July 1983. Our school years had been marked by sudden shutdowns and bomb drills. There were surreal mornings on the basketball court, watching thick black smoke spiral up to the sky from some part of the city, moments after the ground had stopped shaking. We didn't know a country beyond Anuradhapura – except on the map. Entire territories, landmarks, histories and people had been cut off from access practically since we were born.
But still, we were Colombo's children. The distance from the fighting had kept us relatively safe. We were inconvenienced by check-points and schoolbag screening. After the explosions, we would watch our parents account for everyone we knew. Then we moved on. We had to.
Other childhoods had been trapped and blighted over the past 26 years, in much worse ways. There were other children of war hundreds of miles away, dodging grenades and bullets.
Post-war, life has changed for the better, especially if you live in Colombo. Hundreds of miles away, a lot has also stayed the same.
But you have to really leave the capital to understand that.
You need to get off the paved roads in Jaffna, Kilinochchi and Mullaitivu and look beyond the new bridges and parks to understand how differently 'peace' has played out there.
Look at signboards in the North and think about why you can read them, when most people there can't understand what they say.
Ask yourself why we build gigantic Vesak pandals in an area filled with Hindus and call it reconciliation.
Sometimes all of that is just too much pressure. It's easier to be grateful for the small mercies.
No more bombs. No more guns. No more counting the dead.
I'm just not sure that's all peace is supposed to mean.
Five years later, it feels like we are still chasing ghosts. We are fearful of memory, paranoid about memorial, determined to dictate the terms of grief and remembrance. We need to reassure ourselves with displays of muscle and might and remind ourselves that paranoia is a security blanket.
So each year on May 18, when the Kfir jets are thundering overhead, I think about the man in the white veti.
The kovil ash on his forehead. The shawl on his shoulder.
The way he leaned against the temple wall, as madness and celebration erupted around him. The way they hooted at him from tuk-tuks and motorbikes that were flying past, carrying revellers and firecrackers.
I can't remember a particular expression on his face. Only passivity. And mute observation.
Five years down the road, I can't help but feel that his experience on that first triumphant morning has come to embody the post-war experience of an entire community of people. If this is our day of victory, our day of liberation, why are thousands of Sri Lankans still on the outside looking in?
I know this victory was hard won. I know there is no war without casualties. I know peace and reconciliation and healing take time. I am relieved the blood-letting is ended. I am grateful for the silence of the guns.
But forgive me. I can't bring myself to celebrate my freedom.
Not quite yet.
###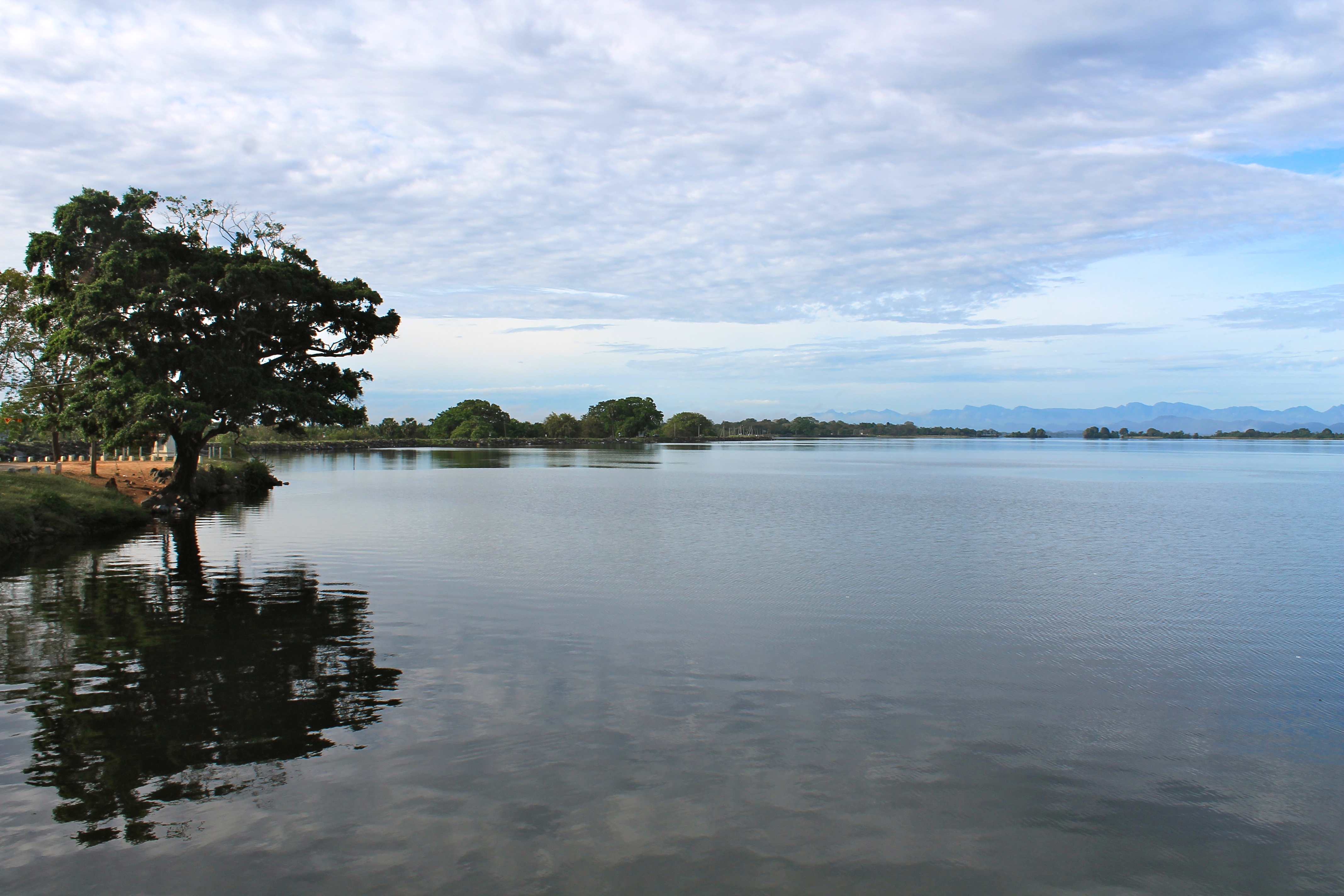 This article is part of a  larger collection of articles and content commemorating five years after the end of war in Sri Lanka. An introduction to this special edition by the Editor of Groundviews can be read here. This, and all other articles in the special edition, is published under a Creative Commons license that allows for republication with attribution.