Photo by AP Photo/Eranga Jayawardena, via The New Indian Express
In its 2012 report the International Committee of the Red Cross said was is still tracing 16,090 missing people in Sri Lanka. Those are merely the cases where families have requested the ICRC's help. Very many others are not documented.
By no means all the uncounted numbers of disappearances on the island date from the separatist war. Many are from the Sinhalese leftist JVP insurrection in the late 80s. But most victims probably did arise from the three-decade civil war and of these by far the majority are Tamils. In 2011 the Committee for the Investigation of Disappearances Sri Lanka, an NGO, said it had recorded more than 5,000 disappearances since 2006. A considerable number were said to have surrendered to the army as the war ended but then vanished.
Facing international pressure over its rights record Sri Lanka recently set up a Presidential Commission on Missing Persons which has now held sittings in the North and East of the island. During its Jaffna sittings, I visited one witness.
###
Arriving at the small house among banana trees we are greeted by the sounds of normality. The dog barks. Birds in a cage chirrup. But this is a household in silent pain and silent yearning.
Kugathasan Renuka's voice cracks sometimes. One night in September 2006 her 23-year-old son Kishor Kumar, a labourer, was taken.
"At about midnight twelve men broke into the house," she tells us in Tamil. "My husband and I and our son, and my father-in-law, were at home. They fired a shot into the ceiling. They threatened us in Tamil. And they took my son.
"I tried to go with them. So did my husband. I asked 'why are you taking my son, he has respiratory problems?' They pointed their guns at us. They said: if you want to see your son, come to Allaippiddi military camp."
The parents dared not go to that camp, on Kayts island the other side of Jaffna town, because a few days earlier a Catholic priest, Father Jim Brown, and his friend had gone to the area by motorbike.
Father Jim and his friend have never been seen since. Nor has Renuka's son.
We are shown the bullet-holes. Kishor Kumar's 85-year-old grandfather, a retired teacher, moves very falteringly about the house.
"Grandson. My grandson, he is my grandson," he says sadly to me in English. He looks at me through his thick spectacles. "What to do? All will happen according to the fate."
"Thank you for your help," he also says, but I feel helpless.
Renuka believes Kishor Kumar was taken by the EPDP, a Tamil faction allied to the government in the war. She denies there could be any political justification for this – denies he had any connection with the Tamil Tigers (LTTE).
She has reported the loss repeatedly including to the national human rights commission and the war commission set up in 2010, the LLRC.
"I need an answer to the question: is my son alive or not? But they won't give me an answer," she laments.
The EPDP, like the armed forces themselves, strongly deny perpetrating disappearances.
Next day Renuka and hundreds of others arrive for a hearing of the Presidential Commission on Missing Persons.
At one side of the room there is order as staff diligently collect details of people who want to testify about their loved ones.
But over by the window, where more people wait, there are scenes of extreme emotion. One woman weeps and wails, calling for her son, asking what he has done. A woman looking extremely frail holds out a picture of her son with a trembling hand. Everywhere there are blank, uncomprehending faces.
An elderly man tells us his son, aged 16 and therefore a child, was forcibly recruited by the Tamil Tigers to fight, a month before the war ended in 2009. A friend reported seeing him cross to army-controlled territory two weeks later but he has not been seen since. Like many others present, the man has suicidal feelings.
Just before the three-member commission starts its hearing, the chairman Maxwell Paranagama tells me their aim is to be accountable for the missing people, determine relief necessary for their families and "advise the government how to avoid this situation in future".
How optimistic are they that they will actually find some of those who are missing?
"It's a difficult task but we will try our level best. We have registers on the hospitals, camps, we are trying to get details from refugee camps in other countries and trace them," Mr Paranagama says.
That echoes remarks from some government figures that the missing have in fact gone abroad. Yet those testifying clearly have no idea where their relatives are. A clear majority blame the Sri Lankan army or its allies. Some, though, blame the LTTE.
One who testifies in Kopai is Thulasiga, wife of the LTTE's chief medical officer whose nickname is Reagan. Like several other spouses of senior rebels, she delivered her husband to the army in 2009 just after the Tigers' crushing defeat – yet he subsequently vanished.
"If he was in the Tigers, bring him before the law," she pleads in a strikingly clear voice. She says she has lost all her property but, when the commission ask about her income sources, she says she only wants her husband. A year ago she attempted suicide.
A day or two later at a hearing in Jaffna one man said: "This was not a disappearance. The army came and took my son away. I will answer any question, but I object to the word disappearance."
It is not only the state and its allies that have come in for blame but the LTTE, too, especially for forcibly recruiting their children who were frequently minors.
At hearings in eastern Sri Lanka in March there were vivid recollections of incidents in the 1990s and many parties were blamed.
A Muslim group testified about a mass grave in Kattankudy, saying the LTTE abducted 50 people at a checkpoint before shooting and burying them. There were eyewitness accounts of people being rounded up by the army, taken to camps and never seen again. More recent disappearances were blamed on the faction led by Batticaloa-based Vinayagamoorthy Muralitharan which broke away from the LTTE in 2004 and joined the government.
By late March the commission said it had received 16,000 complaints. With each field visit, new complaints are registered. Of those it said 5,000 were from families of missing soldiers, although these do not seem to fall within the commission's remit to look into the fate of "persons resident in the Northern and Eastern Provinces" from 1990 to 2009 – now extended further back to 1st January 1983.
I raise the subject of disappearances with the Northern Province Chief Minister, CV Wigneswaran of the Tamil National Alliance.
"It is widely said that there are areas where people are illegally being incarcerated," he says. "Where it is and what it is I cannot say, because I have no understanding of that.
"So how are we going to find out where they are being kept and how are we going to find out their whereabouts and all that? These are very grave questions to be answered."
He also says witnesses are "at the mercy" of the security forces who have a heavy presence in the areas they live in, and criticises the absence of witness protection laws. Indeed, a striking number of the people we meet are unwilling to be identified or afraid of testifying to the panel but see no alternative to doing so.
How likely is it that even a small proportion of these unsolved disappearance cases will be resolved? Not very, it seems. Commission members are already reported to have said few of the case-histories seem open to legal solutions.
And does the wider public care? Possibly not much, if an editorial in the pro-government Ceylon Today newspaper of 22nd April is anything to go by. Its message: "The war is a dirty affair. Counter-insurgency is dirtier… Some of the disappeared youth in Jaffna and the East could well be accessories, sleepers and operatives of the LTTE. That is a hard fact for many parents to come to terms with."
The piece even says the "existential threat" they posed was so high that "circumstances at the time call for their liquidation." That probably accords with the view of many Sri Lankans that LTTE members do not deserve to have their human rights respected.
It is ironic that 25 years ago, during the second JVP insurrection, Mahinda Rajapaksa was an energetic campaigner against the many disappearances of mainly Sinhalese youth being perpetrated by the state. Colleagues sent him – as a rights-focused lawyer – to the UN in Geneva to raise the issue.
"He was one of our heroes in 1989 against disappearances," says his erstwhile friend Brito Fernando, himself still a campaigner with the groups Families of the Disappeared and Right To Life. Now Mr Rajapaksa has changed, he says.
"Under him the disappearances are taking place. And the people who campaigned those days with him, even now continuing his footpath, are being called traitors, are being called unpatriotic. So he has really really changed."
The Ceylon Today argument above will be scant comfort for parents looking for their children, wives searching for their husbands, whether or not the vanished were with the LTTE in some capacity. If the government is happy to rehabilitate senior ex-LTTE officials such as Selvarasa Pathmanathan ("KP") why should someone lower-ranking, or merely forced to help the rebels, be "liquidated"?
Meanwhile the disappearances, or attempted abductions, that have happened since the war ended do not even come under the commission's remit – nor do any that happened outside the North and East. Recent cases include 15- year old Sivasooriyakumar Sanaraj (who is Tamil) who disappeared in Vavuniya last June and has not been found, and the temporary abduction of Sunil Samaradeera (who is Sinhalese) in February after he reportedly argued with the Defence Secretary about the eviction of poor people from an area of Colombo.
At the same time figures in authority are apt to laugh off, or explain away, disappearances that have happened. A government MP has gone to lengths to claim that the disappeared cartoonist-journalist Prageeth Ekneligoda has been sighted in Europe even as his wife Sandhya campaigns for him to be found. The Chief Justice, Mohan Peiris, while attorney-general, alleged Mr Ekneligoda was abroad before admitting, when summoned to court, his claim was baseless.
More recently the Director-General of Archaeology and other government officials have been at pains to state that the mass grave recently unearthed in Mannar is simply a normal cemetery although historical maps show no such cemetery existed.
With the government now saying attempts are under way to revive the LTTE in the North it has made dozens of arrests, including of Jeyakumari Balendran who alleges the army forcibly disappeared her son (an under-age former LTTE conscript) and who had been a vocal campaigner against disappearances. Developments like her incarceration will not bring the hunt for the missing to an early conclusion.
Testifying to the LLRC in 2010 (like all LLRC testimony, it has now been removed from the internet by the government) the Bishop of Trincomalee Kingsley Swampillai described the vanishing of Father Jim Brown, referred to above, and of another Catholic priest, Father Joseph Francis, who the bishop said was in his late 70s and had "got involved with" the Tamil Tiger militants while living in their heartland.
He said Father Francis was among those leaving the war zone in May 2009 and passing through the military checkpoint at Omanthai where he was taken in for special questioning. I was, and am still, haunted by the sentence the Bishop used next.
"And then he was no more – nobody saw him thereafter," Bishop Swampillai said.
###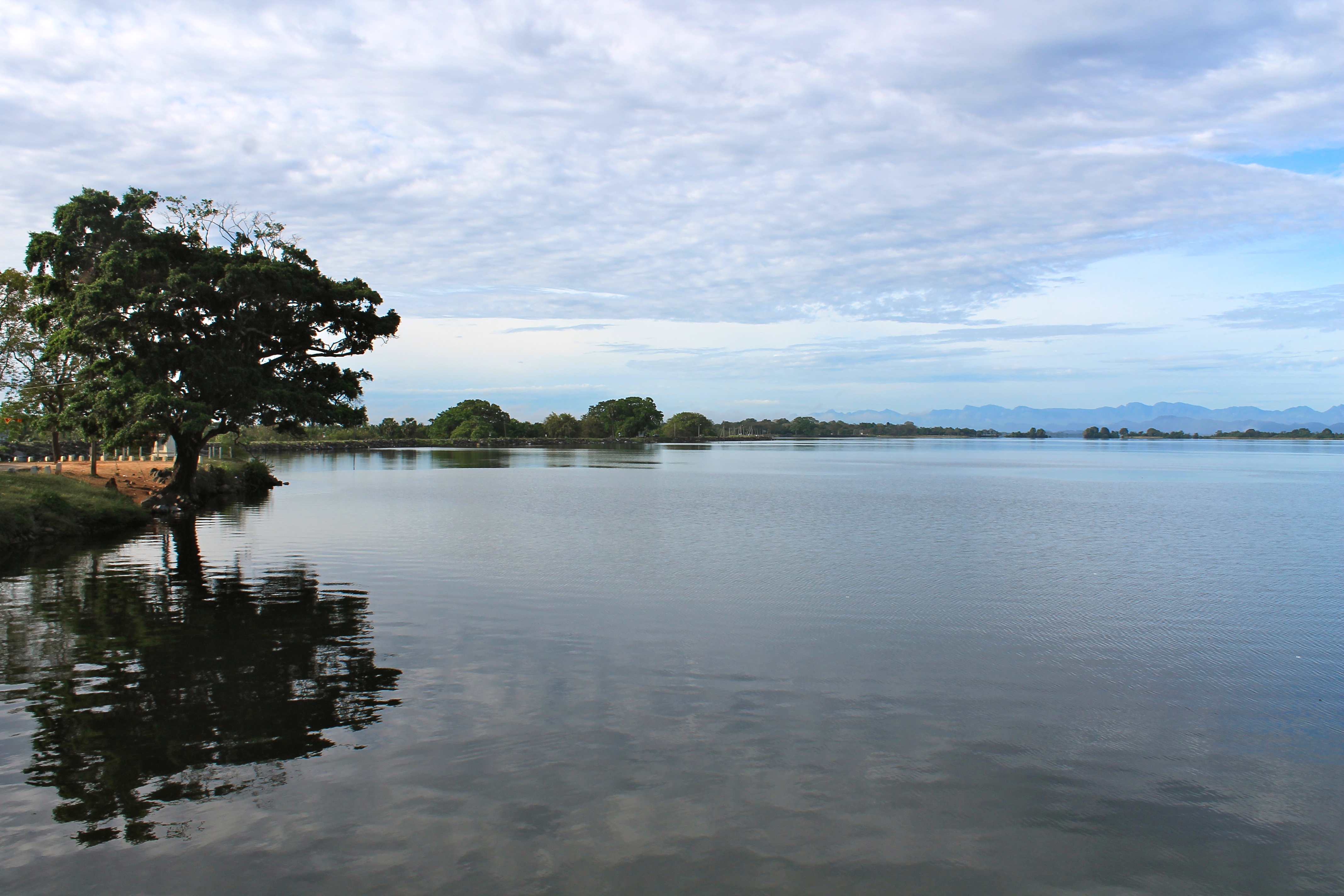 This article is part of a  larger collection of articles and content commemorating five years after the end of war in Sri Lanka. An introduction to this special edition by the Editor of Groundviews can be read here. This, and all other articles in the special edition, is published under a Creative Commons license that allows for republication with attribution.