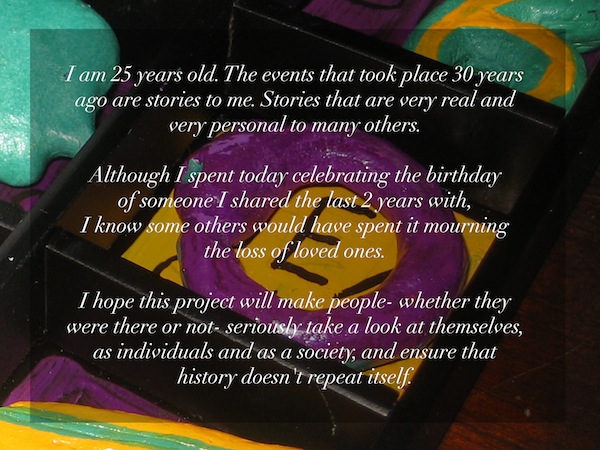 Click here for a larger version.
###
Editors note: The creator of this card is part of a project, curated by Groundviews, that brings together leading documentary filmmakers, photographers, activists, theorists and designers, in Sri Lanka and abroad, to focus on just how deeply the anti-Tamil pogrom in 1983 has shaped our imagination, lives, society and polity.
The resulting content, featuring voices never captured before, marrying  rich photography, video, audio and visual design with constitutional theory, story-telling and memorialising, has no historical precedent.
The project is an attempt to use digital media and compelling design to remember the inconvenient, and in no small way, acts of daring, courage and resistance during and after Black July.
Read more here.