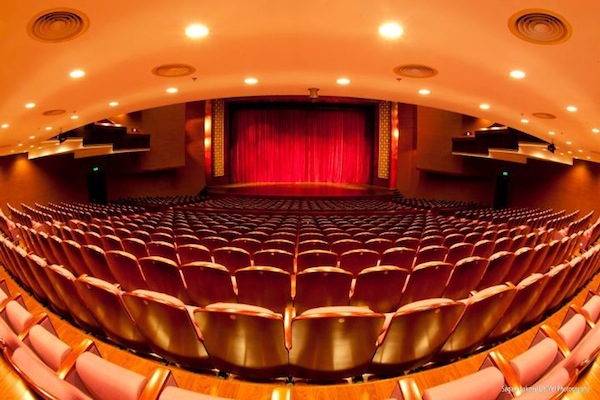 Photo by Sagara Lakmal De Mel
At a time of general cultural degeneration and falling standards, one bright spot in our firmament is the classical music scene, both Western and eastern. Due to the presence of some very good teachers all over the island, bright new talents in piano, violin, guitar, flute, drums, tabla and other instruments are emerging.
Evidence of this emerging talent is the annual Sri Lanka Festival of Music, Dance and Speech held in Colombo each year, organised by the International Institute of Music, Speech and Drama. The 15th anniversary of this event was celebrated on the 8th of July at the spanking new Nelum Pokuna Auditorium. Sad to say, the event fell far below expectations. Disturbingly, it showcased how seeking political patronage for personal gain can be disastrous to our hard-gained standards in quality music.
It's said that eight hundred thousand rupees was paid to Nelum Pokuna as hiring charges. From where did this money come from? The chief guest was Namal Rajapakse, who is a young politician and not someone associated with music (of course, he happens to be the President's son).
Participants came from all over Sri Lanka, including from places as remote as Trincomalee and Vavuniya for this year's competition, which was held in Colombo in several stages. None of the finalists, who played a variety of string, woodwind and percussion instruments and both Western and Eastern music, got a chance to perform at Nelum Pokuna. Instead, students of Carlton Pre-School, Colombo (whose directress is First Lady Shiranthi Rajapakse) were the centre of attraction, performing a five hour dance show (starting 20 minutes late and ending at 11pm!). Performances ranged from Kandyan dancing to Indian folk dance, Western free style dance and ballet, plus story-telling and mime. But where was the music? This was supposed to be the 15th anniversary of an established, respected musical event. Not a single string instrument, wind instrument, Eastern or Western drumming or guitar was to be seen. The programme was an advertising jumble and presented us with a very ordinary variety programme.
On top of all that, the much-ballyhooed acoustics of Nelum Pokuna is sub-standard, and the piano present during the evening was awful. Those in search of political favours should not hijack our hard-working musical talent, leaving it abused, frustrated and stranded.