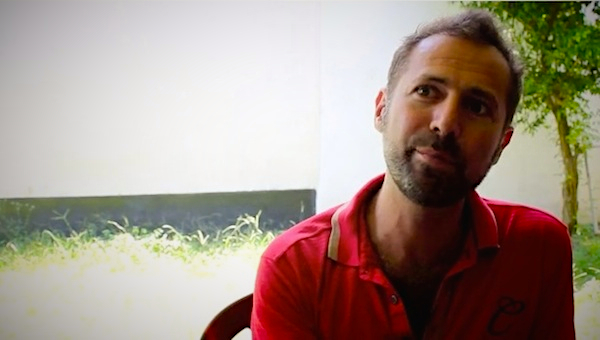 Groundviews caught up with Gustavo Fijalkow, one of two (the other being Gerda König) responsible for the concept behind 'changeABLE cohesion', a contemporary dance performance that will kick off the Colombo International Theater Festival on 26th March. changeABLE cohesion features six dancers, two women and four men, three with and three without physical disabilities.
In the interview, we ask Gustavo as to why the Theatre Festival decided to go with a production such as this for opening night, and obviously, details of the production and what the audience could expect to see and take away. More broadly, and interestingly, we speak on disability and the differently abled in performance – how their interaction is framed by the performance space and tradition, but also redefines both. Gustavo, a trained dancer for over 20 years, speaks of his frustration with traditional dance companies and their auditions process, and how markedly different DIN A 13 tanzcompany, one of the few mixed-abled dance companies worldwide, approaches dance.
In the 20 minute interview, we also pose questions to Gustavo on how what DIN A 13 tanzcompany is doing in Sri Lanka can be sustained after they leave, whether the experience of being part of a production for over four months has in any way changed those who are part of it.
We apologise for the bad exposure in some parts of the video – we are still learning to shoot HD with a newly acquired D-SLR camera. changeABLE cohesion will go live on March 26th 2012 at 3.30pm and again at 7.00pm at the British School auditorium.Tickets are available at the venue British School Auditorium and at the Goethe Institut Sri Lanka.
Audiences can expect performances on the lines of DIN A 13 tanzcompany's previous performances, trailers for two of which can be viewed below.

From Terrains Decouverts, Senegal

From Patterns Beyond Traces, Ghana